Sponsor Insight
British School of Washington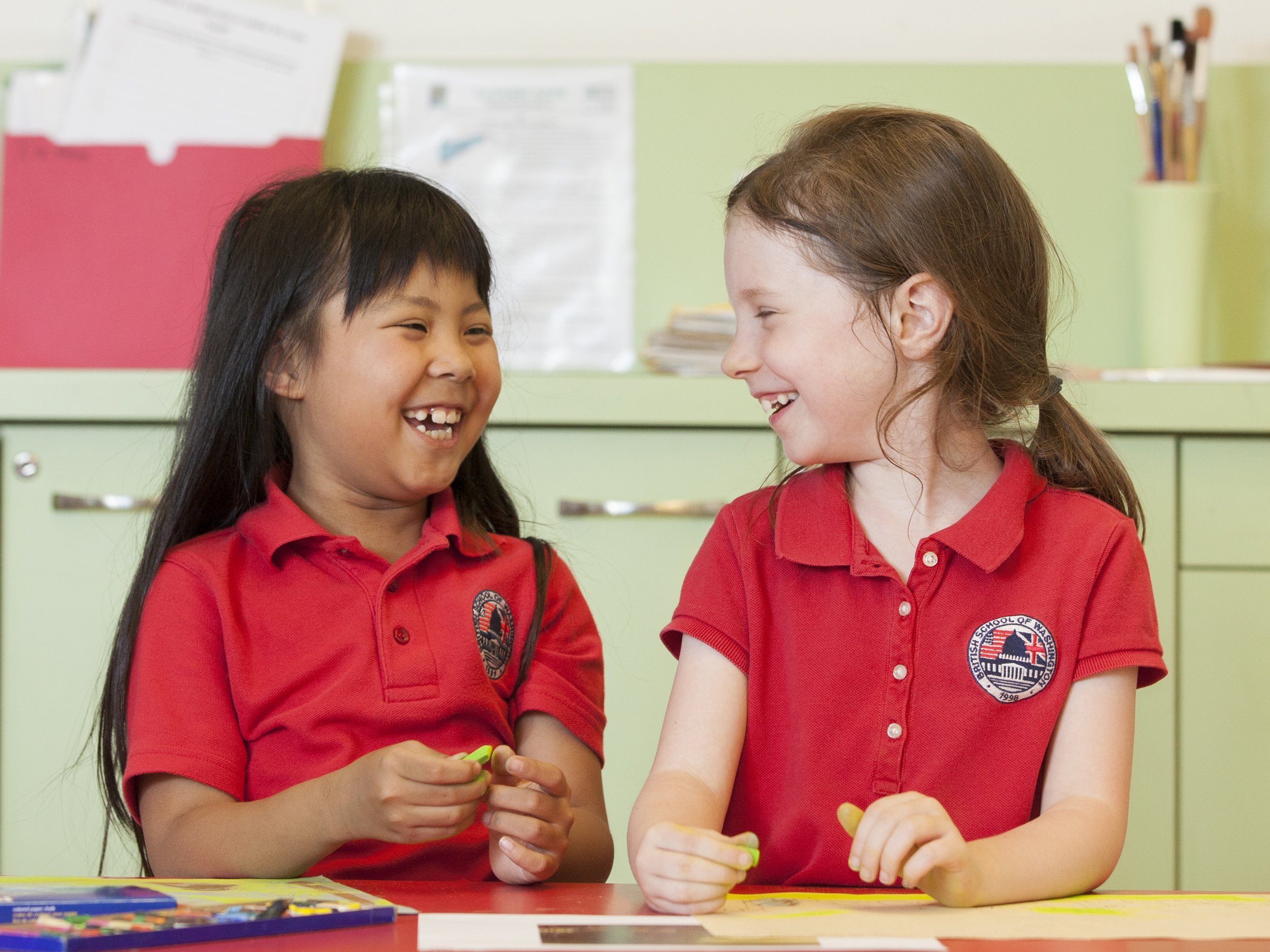 Global Classroom, Global Success
At British School of Washington, your family will be part of a diverse international community representing more than sixty countries. Your child will learn from teachers with international experience and expertise. With International Baccalaureate scores consistently above the world average, our students are accepted into leading universities around the world.
Our class sizes are small, 14 on average, enabling personalized attention for every student. We are committed to ensuring that our students are equipped with the skills, knowledge and understanding they need for success.
International Experience
We pride ourselves on attracting the best school staff from around the world. Our exceptional, international teaching staff is highly qualified, knowledgeable, and experienced in their subjects. Many of our teachers have lived and worked abroad bringing a truly global perspective to their practice. Our teachers are also learners, with access to a broad range of professional development opportunities.
International Curriculum
British School of Washington offers an international curriculum that is rigorously assessed against challenging, international standards. The four-core curricula that form the framework for our educational program, the International Primary Curriculum (IPC), International Middle Years Curriculum (IMYC), International General Certificate of Secondary Education (IGCSE) and the International Baccalaureate Diploma Programme (IBDP), are esteemed around the world providing our students with credentials that are transferable in the US and internationally. Each curriculum leads seamlessly to the next, providing a balanced and structured progression.
A Classroom of One
Our personalized approach puts the learner at the heart of the learning process. Our engaging curriculum challenges students to make connections across subjects, and deepen their understanding of how their learning relates to the wider world.
This personalized approach will ensure that your child will work at a challenging pace towards individualized goals. With a variety of activities taking place in the classroom for each lesson, children work individually, in pairs, in groups and as a whole class, accessing and demonstrating learning in the way that offers each individual the most success. In addition to academics, our curriculum is designed to nurture essential values and attitudes like resilience, morality, communication, thoughtfulness, cooperation, respect and adaptability.
An Early Start to Learning
Differentiated learning begins early, so your child already has an individual learning plan and works at a challenging pace towards unique academic, personal and international learning goals starting in our Two Year Old Program.
Learning is supported by thematic topics including Food, Transport, Patterns, Bears and Family and Friends. These modern and child-friendly topics engage student interest and capture the imagination. Activities are both child-initiated and adult-led and take place indoors and outdoors, to offer a range of experiences from which children can learn first-hand.
Parents play an important role in extending this learning at home. To keep parents up-to-date and engaged, student progress is tracked and documented in their Personal Learning Portfolio, which highlights key experiences and learning moments from both home and school, highlighted with photographs, writing, and student pictures.
Beyond the Classroom
As a Nord Anglia Education school, we are part of a global family of schools across the US, Europe, the Middle East, and Asia. Belonging to the network opens up unique opportunities for our students to work on international projects and collaborate with peers around the world. In 2014 Global Classroom projects included travel to Tanzania to build and support a local school and its community. In 2013 the Global Classroom project focused on working with students around the world to develop sustainable models for water conservation.
High Achievers
The IB Diploma Program encourages students to ask challenging questions, learn how to learn, develop a strong sense of their own identity and culture, and develop the ability to communicate with and understand people from other countries and cultures. With over 60 different nationalities, an experienced international staff, a global network of peers, and highly personalized learning, the British School of Washington is an ideal choice for students interested in the IB Diploma. With a 100% pass rate and top scores among the best 2% in the world, our students have been accepted to leading universities and colleges around the world, including Oxford, Harvard, and MIT.