Sponsor Insight
Newark Academy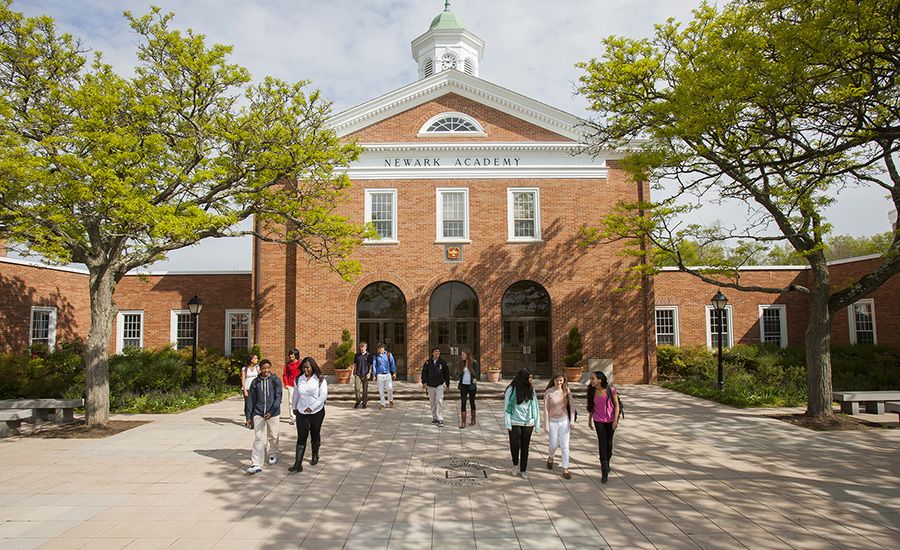 The Advantages of a Newark Academy Education
Intellectual Power, Intellectual Play
At Newark Academy, what matters is the development of the mind through intellectual engagement. NA students are academically successful, not because they're pressured, but because they're stretched. Rigorous Newark Academy courses include many in the internationally recognized International Baccalaureate (IB) and nationally recognized Advanced Placement (AP) programs. As students navigate their educational journey, Newark Academy provides the roadside assistance they need.
Students are encouraged not only to delve deeply into subjects they know and love, but also to explore the unfamiliar. And just as they are taught to pursue academics with purpose, so they are urged to pursue interests beyond academics in order to achieve balance in their lives.
Global Thinking, 360-Degree Perspective
Newark Academy helps students navigate unfamiliar terrain with an eye to broadening their worldview. As students move out of their comfort zones, they discover how sharing perspectives enhances learning and living. A bevy of programs exposes students to different issues and ways of life. Through off-campus semesters, multi-week immersion experiences and community service projects, students gain an expanded, multifaceted perspective on the world and their place in it.
Each Valued, All Celebrated
Newark Academy embraces differences in a spirit of unity. Diversity in the community goes beyond the ethnic, racial, religious and socioeconomic backgrounds of its families to encompass students' interests, strengths, personalities and points of view. What all students do share is a sense of open-mindedness and a common knowledge that, together, they are Newark Academy.
Trust Given, Respect Returned
Encouraging independence as much as independent thinking, NA students thrive in an atmosphere of mutual respect. Surrounded by others who value a culture of integrity, students are proud of the trust and independence they earn, and parents are proud of the people their children become.
Inspiring Teachers, Memorable Mentors
Newark Academy teachers are exceptional – in their experience, their education, and their ability to connect with students. With an average of 16 years of teaching experience – 12 teaching at NA – faculty members are committed to the school and its students. Teachers cite the positive atmosphere, academic freedom, great relationships with bright students and collaboration with colleagues as the reasons they love teaching at Newark Academy.
Art for Arts Sake
A top-notch arts experience is on tap here, thanks to an experienced faculty of professional artists, more than 40 visual and performing arts courses and the superior facilities of the McGraw Arts Center which contain studios, classrooms, a black-box theater and gallery space.
Athletics: A Tradition of Excellence
Through the decades, Minuteman teams have enjoyed success at every level, and NA student-athletes have achieved remarkable distinctions—from a spot on the U.S. Women's National Team in soccer to Davis Cup selections and the Olympics. Yet scores and trophies only tell part of the story. It is in the striving, the improving, the camaraderie, and the challenges that NA student-athletes come to define excellence for themselves.
Comprehensive College Prep
When students graduate from Newark Academy, they are ready for what lies ahead. The Academy's experienced college guidance staff prepares students not just to navigate the application and decision-making process but to be empowered by it, not to get into the "best" college but the best college for them. Meanwhile, the school as a whole is preparing students for the advanced thinking, writing, communication skills, workload management and independence that college requires. NA graduates do very well, both in the quality and fit of the institutions where they go and in their experiences when they get there.
We invite you to get to know our school, our warm and diverse community, and our special brand of serious academics with a smile, so that you can decide if the advantages of a Newark Academy education are right for your family.