Sponsor Insight
Randolph-Macon Academy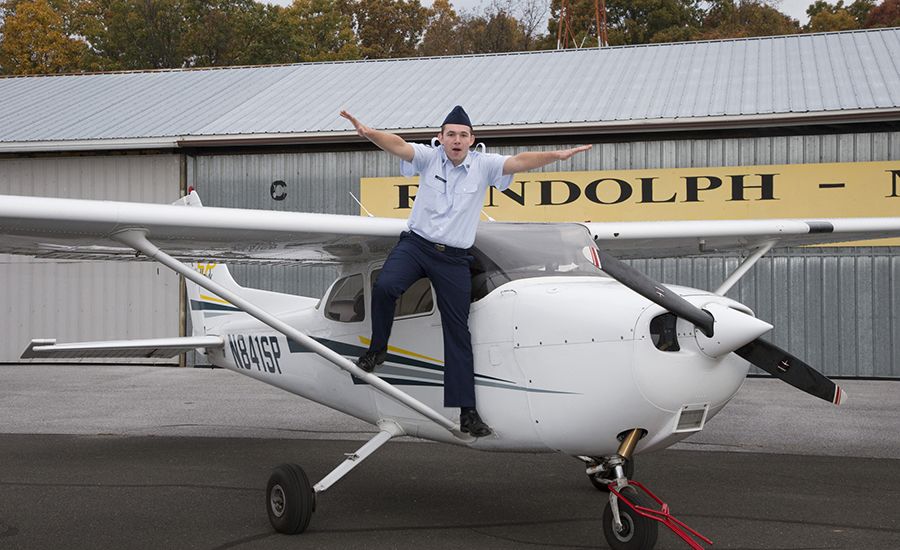 Randolph-Macon Academy students soar…figuratively and literally.
Our students soar figuratively in our co-ed college-prep program, where 100% of our graduates are accepted to a four-year college or university each year, and in 2014 80% of our graduating seniors were offered a college scholarship. Our college counseling program focuses on getting students into the colleges that are the best fit for them. Our recent college acceptances include University of Virginia, George Washington University, American University, Virginia Tech, U.S. Air Force Academy, U.S. Naval Academy (Annapolis), U.S. Military Academy (West Point), Northwestern University, Purdue University, Penn State, the College of William and Mary, Wake Forest University, George Mason University, and many others.
Our students soar literally in our unique flight program. We own two Cessna 172 airplanes and our flight instructors are faculty members. Each year approximately 30 to 40 students enroll in this program with aspirations of flying solo for the first time or earning a private pilot certification.
Beyond small classes and personal attention, our students excel because they are encouraged by strong, caring mentors and challenged by well-qualified teachers. Boarding students benefit from structured study halls and both day and boarding students take advantage of tutorial time to seek extra help from teachers. The curriculum is based on traditional liberal arts and sciences with modern languages, computer science, aerospace science, Advanced Placement and on-campus college courses. In addition to a growing STEM program, we have a double English program in grades six through ten, a community book club, an annual Poetry Slam, and a literary magazine. We also offer drama, art, an award-winning marching and concert band, and chorus.
Students at the Upper School (grades 9-12) learn leadership skills through Air Force JROTC. In addition to teaching about aerospace and our responsibilities as U.S. citizens, the JROTC class provides students with time to work on college applications and resumes and teaches other life skills such as balancing a budget. We also focus on the Air Force core values of "Integrity First, Service Before Self, and Excellence in All We Do" as part of our everyday culture.
The dedicated faculty and staff at the Middle School (grades 6-8) believe that every R-MA student is capable and curious, and we seek to foster each student's individual talents and intellectual ability. We do so through science fairs, geography bees, speech contests, and writing contests. The average class size ranges from eight to fourteen students. Class projects are hands-on and discussions are encouraged. The R-MA Middle School is located on the same 135 acres as the Upper School, but provides a separate campus for these younger students. At the same time, academically advanced Middle School students have the opportunity to take Upper School courses in some subjects. In addition to the 7-day boarding program offered for all grades, a 5-day boarding program is available to students in grades 6-8.
Our sports program is inclusive. We believe that the opportunity to learn teamwork, integrity, and perseverance through athletics should be available to all students. Therefore we offer 30 middle school, junior varsity and varsity teams to a student population of approximately 300 students in grades 6 through 12. Only a few teams cut athletes from their rosters, and other sports are always available. Students not interested in sports may join the nationally recognized speech and debate team, the community service intramural, or one of the other many intramurals offered.
We are proud of our school, which was founded in 1892 and is affiliated with the United Methodist Church. Located in Front Royal, VA, with mountain views to the east and west, it is a campus that inspires. However, we are even more proud of our students and graduates. We hope you will consider joining the R-MA family. Personal tours are available Monday through Friday, and open houses are held monthly October through July. To set up an appointment, contact admission@rma.edu or visit www.rma.edu.