Sponsor Insight
Spartanburg Day School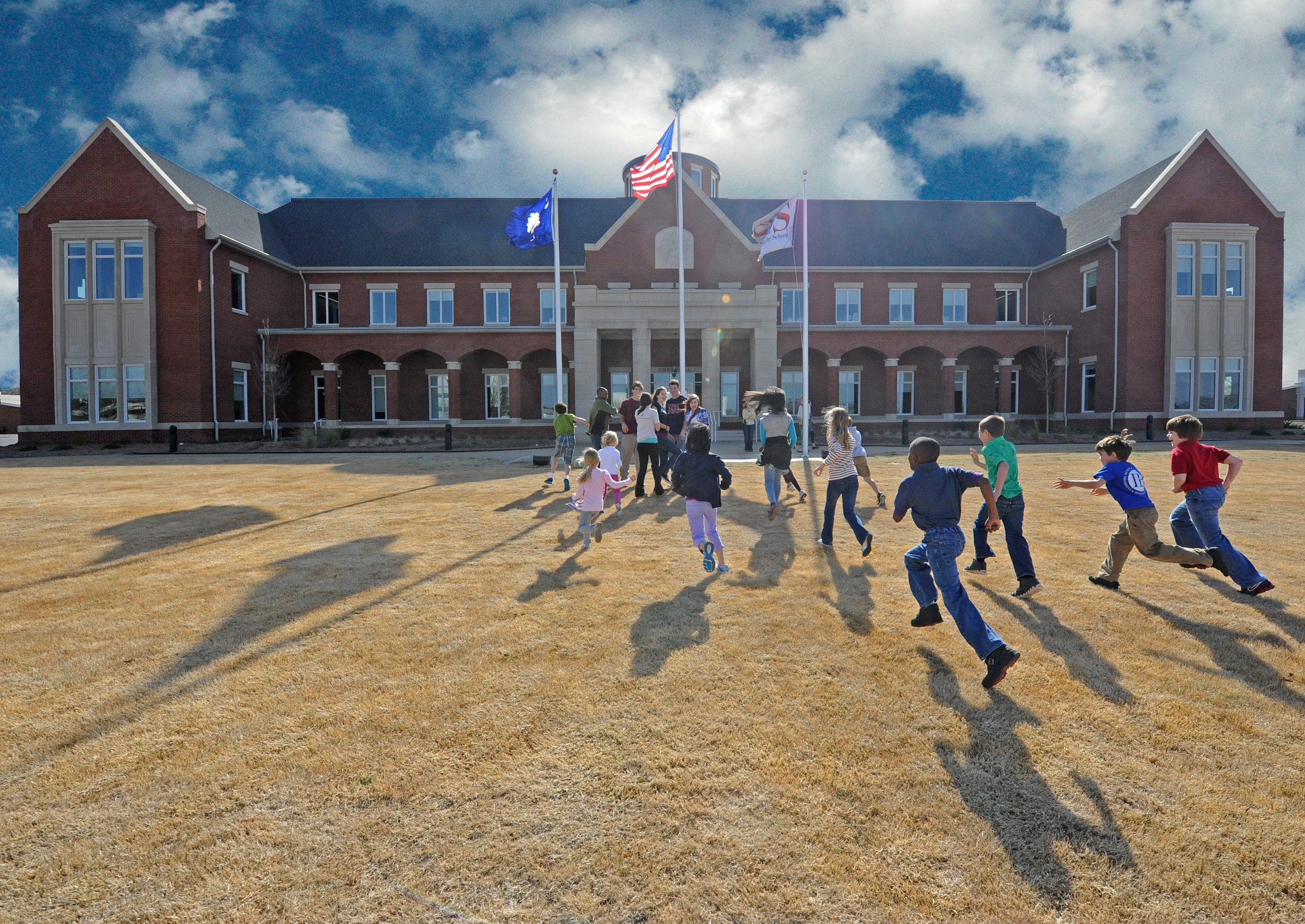 Spartanburg Day School, an independent, college preparatory school for students in 3-year-old kindergarten through 12th grade, is proudly built on a cornerstone of academic excellence that supports a community of life-long learners and leaders through meaningful relationships and extraordinary opportunities.
SDS's three divisions – Lower (3K-4th), Middle (5th-8th) and Upper (9th-12th) – are located on one beautiful 43-acre campus located just 10 minutes from downtown Spartanburg, S.C. Founded in 1957 by some of the area's most respected and influential community leaders, SDS is Upstate S.C.'s first independent school. With accomplished graduates now in many corners of the nation and the world, SDS has earned a reputation as a top educational institution for students of all ages and interests.
Students thrive in a community-oriented environment that both nurtures and challenges. With a low 9:1 teacher to student ratio, SDS recognizes the importance of forging personal relationships and educating the whole child. Connections form organically, between students across grade levels and between students and the faculty who take the time to connect with students on an individual level.
Students are challenged with rigorous academic work (including more than 20 Advanced Placement courses in the Upper School). Learning spaces are technology-rich and housed in state-of-the-art, environmentally conscious LEED (Leadership in Energy & Environmental Design) certified buildings. Student participation in extracurricular activities and community service is continuously encouraged, and the importance of honor and respect are introduced at the earliest age and carried through to graduation. Experiential learning is a key component of an SDS education, from the Lower School's Design and Innovation Lab to the Upper School's Special Studies Week, which offers students a chance to truly experience the world, whether through a biking tour of Tanzania or a lakeside writer's retreat.
In the school's history, 100 percent of its seniors have been accepted into a four-year college. College counselors (one for every eight students) broaden students' knowledge of higher learning opportunities and guide their exploration of the colleges and universities best matched to their individual goals, in education and beyond.
The arts are deeply rooted in SDS's academic curriculum with the belief that art teaches students discipline and communication skills and fosters creativity. An arts endowment puts practicing artists in classrooms. Rotating exhibits the school art gallery featuring artists near and far reinforce the arts emphasis. Students can choose to take part in visual and/or theatrical arts, as well as band and chorus classes and opportunities for private lessons with esteemed local musicians.
The SDS athletics department promotes the ideas of teamwork, dedication and goal-setting through 25 athletic teams, including basketball, soccer, tennis, baseball, equestrian, swimming, cross country and track. An on-campus after school adventures program offers an opportunity for students to spend a safe and enriching afternoon with qualified professionals for continued growth and development.
SDS is accredited by SAIS (Southern Association of Independent Schools) and AdvancED, and its Lower School is an accredited International Baccalaureate Primary Years Programme school. SDS is a member of NAIS (National Association of Independent Schools), PAIS (Palmetto Association of Independent Schools) and SCISA (S.C. Independent School Association).
Spartanburg Day School promotes a school culture that celebrates the individual. We nurture and respect diversity as students must be equipped to embrace the opportunities and challenges they will face as they lead and contribute to an increasingly global society.
Through all these endeavors, SDS seeks to develop in each student a passion for learning and discovery and essential leadership skills needed to become productive global citizens.