Sponsor Insight
Syracuse University Maxwell School of Citizenship and Public Affairs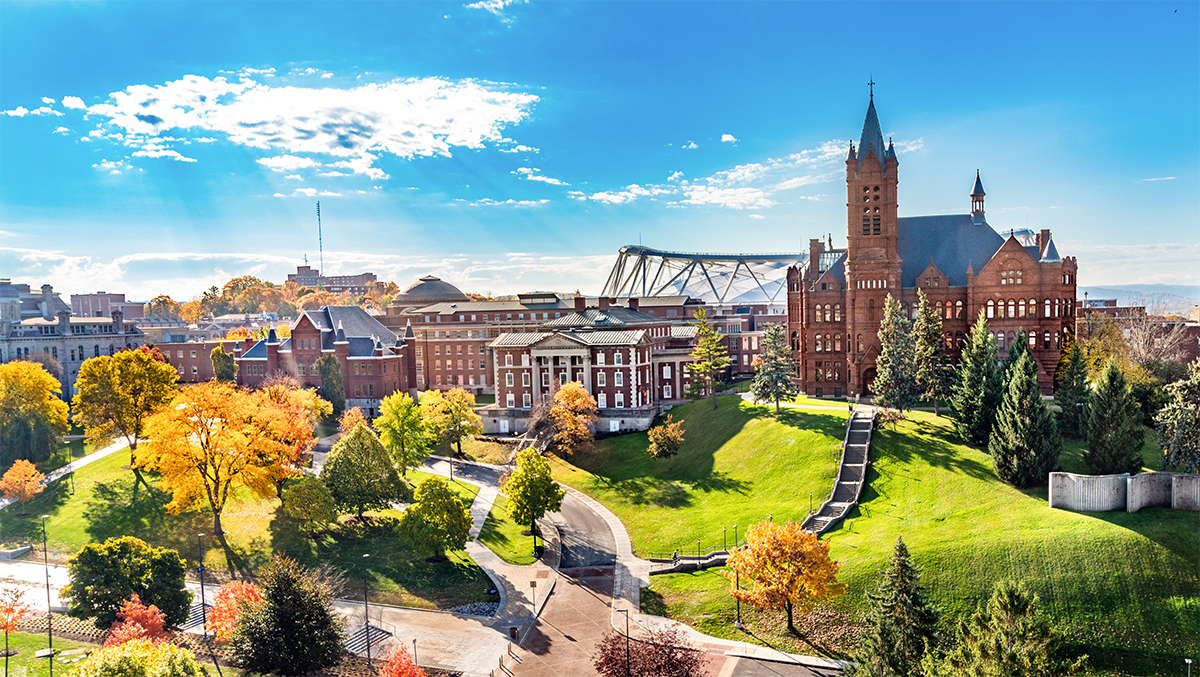 Use Your Talents for Good!
The world is full of complex, deep and challenging problems. Society needs passionate, service-minded people to tackle a range of issues from distributing COVID vaccines, building policy around climate change, facilitating honest dialogue on emerging technologies and researching the best policy options to ensure equitable food distribution–just to name a few. The Maxwell School of Citizenship and Public Affairs at Syracuse University has been training and preparing students for exactly these challenges since the beginning.
The Maxwell School's M.P.A. is the recognized leader in public administration graduate programs. It has been the top-ranked program by U.S. News & World Report every year since the public affairs category began, with one exception where Maxwell was ranked #2.
One of the reasons for the Maxwell School's sustained excellence is the fact that our students gain a comprehensive set of knowledge and skills. The program prepares public service-minded professionals for leadership roles in the public, private and nonprofit sectors across a wide range of subject matter and functional areas. Graduates enter (or re-enter) the workforce quickly, expertly prepared and supported by a global alumni network spanning 150 countries.
"The Maxwell M.P.A. not only helped me with the instant credibility behind the degree, but also the tools necessary for the rubber to hit the road, so to speak. Maxwell is the real deal." – Jessica Sotelo, M.P.A. '02
After earning her degree, Jessica became the executive director of a nonprofit organization that works to reduce poverty in eastern Idaho. Jessica is just one of many Maxwell alumni leading change around the world right now. The COVID-19 pandemic has reinforced the need for more well-trained public service professionals who are committed to improving the lives of others, no matter their specific area(s) of interest. With a strong foundation in evidence-based decision making, management and program evaluation, Maxwell students have ample opportunities to build specialized skills.
Popular areas of study include:
Data Analytics for Public Policy
Environmental Policy and Administration
International Development Administration
National and International Security Policy
Public and Nonprofit Management
Social Policy
State and Local Government Financial Analysis and Management
The M.P.A. program culminates in a capstone project as opposed to other graduate programs that are thesis-based. The capstone projects provide students the opportunity to bring together the foundational skills they have honed over their course of study to solve a real-world contemporary problem.
Collaborating with actual clients to collect and analyze data, the capstone focuses on formulating a plan for future action, while learning to address the very real and complex challenges that organizations face. The range of clients across sectors have included NASA, Save the Children, the City of Philadelphia and RAND Corporation, among others.
Students looking for additional professional experience can pursue an 18-month option that incorporates a professional internship. Additionally, highly motivated students can choose a dual degree option with an M.A. in international relations or a master of business administration.
Consider Maxwell if you're interested in solving hard social problems. Learn more and let us know you are interested at https://www.maxwell.syr.edu/learn-more/mpa.