Sponsor Insight
Metropolitan College of New York (MCNY): School for Public Affairs and Administration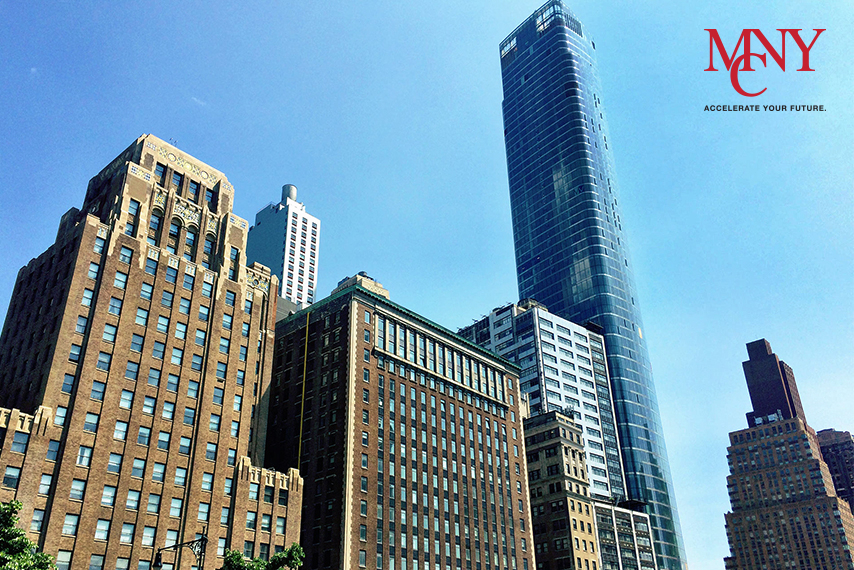 MCNY has been home to a growing community of leaders through its School for Public Affairs and Administration for the past 25 years. We are an accredited, nonprofit private institution in the heart of Manhattan's Financial District, with a second campus in the Bronx. Our mission is to foster personal and professional development, promote social justice, and encourage positive change in workplaces and communities. We do so by creating a learning environment based on our core values: integrity, innovation, empowerment, and diversity.
EMPOWER YOUR CAREER AND COMMUNITY
With a degree from any of our public affairs and administration programs, students will be challenged to become dynamic and engaged citizens in their communities. We present students with the opportunity to identify challenges in society and take the actions necessary to foster positive change. It's a simple formula designed for personal growth and professional success: one that will give students marketable skills that enable them to stand out from their peers — and stand for something bigger than themselves.
"I am profoundly humbled and honored to be a part of the school's commitment to excellence and its overarching challenge that our graduates be committed to improving the lives of citizens served in many of the communities that represent our student body," says Dean Humphrey A. Crookendale, J.D.
MCNY ADVANTAGE
At MCNY, students do more than just earn degrees; they discover their purpose and redefine what it means to succeed personally, professionally and socially. Students benefit from:
An accelerated timetable so earning a degree is faster.
Convenient schedules with a combination of day, evening, weekend and online classes.
Financial aid and scholarship opportunities that can make earning a degree practical and affordable.
Individualized career counseling and job search assistance to help jump-start careers.
Credit received for professional experience and/or military service and eligible courses from other institutions.
Waived application fee.
FIND YOUR PURPOSE
Students find their purpose and passion through one of our three comprehensive programs in the School of Public Affairs and Administration:
AA/BA in Emergency Management and Business Continuity
With an emergency management degree from MCNY, students will be prepared to begin—or advance—a career in the in-demand fields of emergency preparedness, homeland security, and business continuity. They will learn how to effectively coordinate available resources in a catastrophic event, and mitigate the loss of life, property and operational capability following a natural, man-made or technological disaster.
MPA in Emergency and Disaster Management (Online and In Classroom)
An MPA in Emergency and Disaster Management will transform a student into a trustworthy leader every community needs in times of disaster or emergency. This program can be taken online or in a classroom setting. It covers the planning, management, logistics, response, relief, recovery, and economics associated with managing emergency situations.
MPA in Public Affairs and Administration
The mission of MCNY's Master of Public Administration program in public affairs and administration is to educate students who are or will be leaders and administrators of public and nonprofit organizations in New York City and its metropolitan area. It engages students in critical thought about management and policy challenges facing agencies, organizations, and communities.
ALUMNI SPOTLIGHT
"MY JOURNEY BEGAN WITH MCNY"
An MPA from Metropolitan College of New York provided a recent graduate, Kassiana Parris, with the opportunities her mother never had and made a better life for her family.
"Work hard, work smart but always have a vision," is something Kassiana's mom told her and she's lived her life by that advice ever since. Kassie's degree has gone a long way in helping her achieve her vision.
Devoted to a life of service, Kassie was just promoted to Clinical Supervisor at one of the largest non-profit home healthcare agencies in the country.
Learn more about how we're educating the world's next set of public service leaders: https://www.mcny.edu/academics/school-public-affairs-administration/.