Sponsor Insight
Ohio University Voinovich School of Leadership and Public Affairs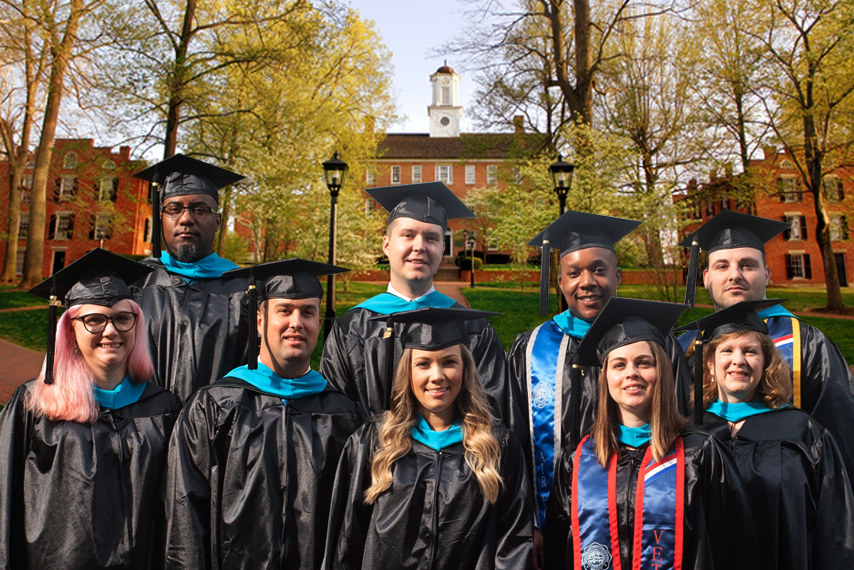 Ohio University's Voinovich School of Leadership and Public Affairs is a leader in addressing rural and state issues of national importance. Ranked in the top 50 most innovative public service schools in the country by Best Value Schools, the program was recently elevated to the 68th top U.S. News and World Report Best Public Affairs Grad School. The Voinovich School is a catalyst for regional, state and national impact in health and wellness, education, the environment, entrepreneurship, and economic development. Partnerships with nonprofit organizations, government, and the private sector create public value by leveraging the expertise of engaged faculty and professionals to develop researched-based solutions to intractable challenges facing communities, the economy and the environment.
"The Voinovich School is a treasure. It is a best-in-class example of engaged scholarship – taking knowledge from research in multiple disciplines and applying it to address the most pressing challenges facing communities in Ohio. Better than any public affairs program in the country – the Voinovich School works across all sectors – government, corporate and nonprofit – and involves students with faculty in making a real, practical difference in the world," Michael Smith, Dean of the University of North Carolina School of Government, said.
Home to the Master of Public Administration and the Master of Science in Environmental Studies degree programs, the Voinovich School engages students in a combination of real-world learning opportunities and networking to bring their ideas to life as they prepare for careers serving the public interest in Ohio University's rural region and beyond.
Ohio University's Master of Public Administration: Three Convenient Formats
Professionals working in a public service career path such as city, state and local government, nonprofit leadership, agencies, NGOs, public safety services or the military are often inspired to pursue an MPA. Therefore, it is important for them to continue to work full time while pursuing their degree. For other interested future students, it is more important to have a fully immersive educational experience.
Ohio University's Voinovich School offers a variety of options for prospective students, including traditional, campus-based programs, executive programs tailored to the specific needs of working professionals, and 100 percent online programs, which are the most flexible. Regardless of the format, all students will graduate with the same degree: a Master of Public Administration.
"My experience at the Voinovich School both helped me land the job with the Ypsilanti Housing Commission and develop the skills necessary for the position. Most importantly, I developed a new outlook on public administration. I began to think about every action I took in my career in the context of how it promotes public value, whether the action is reasonable and able to succeed, and whether the public will find the action worthwhile," Zac Fosler, Executive Director/CEO at Ypsilanti Housing Commission, Executive MPA alumnus.
With courses delivered by a faculty of experts and working professionals with a wide range of interests and experiences, Ohio University's online and executive MPA offers a curriculum that is built for the real challenges of public administration. It helps working professionals learn and apply concrete skills, including how to manage resources efficiently and effectively, communicate ideas to peers and the public, and develop leadership skills to unite entities across sectors to achieve maximum impact. In addition, the online MPA has three areas of concentration: Public Leadership and Management, Non-profit Management, or State and Local Government, helping students to pursue their individual interests and career goals.
The Voinovich School's traditional, campus-based MPA program provides students the opportunity to work very closely with faculty and professional staff in interdisciplinary project teams. For both aspiring graduate students looking to further their skills and enter the field, and for career professionals looking to retool or expand their expertise, Ohio University Voinovich School's MPA is an excellent place to begin.