Sponsor Insight
Pepperdine School of Public Policy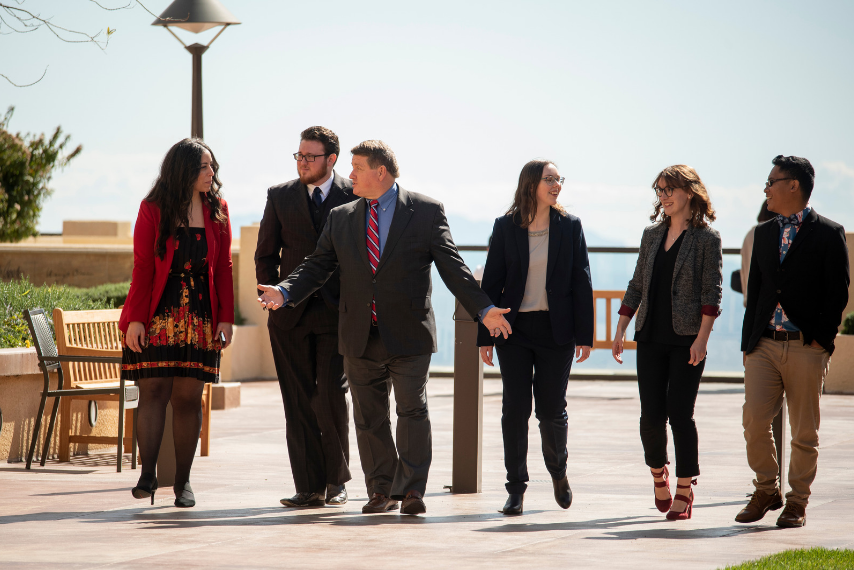 Pepperdine School of Public Policy - See Public Policy Differently From Here
Now, more than ever, we need cross-sector public leaders. Regardless of whether the policy challenge is local, state, federal, or international, policy solutions all stem from the same place: understanding the root of the problem, analyzing the alternatives, building a coalition, efficiently implementing the solution, and reviewing it to ensure effective results.
Uniquely Preparing Leaders
Since its founding 20 years ago, the Pepperdine School of Public Policy has educated successful and mindful policy leaders. Our unique Master of Public Policy (MPP) curriculum, taught by accomplished policy practitioners and experts, melds empirical policy analysis with qualitative reasoning, political philosophy, and applied history.
Policy leadership goes beyond just understanding the problem; it requires persuasive communication, political strategy, strong critical thinking, being able to see, simultaneously, the big picture and details, and moral judgment. These skills are what our faculty expect out of our students so that on day one our graduates will have the knowledge and ability to make a real impact on society.
Putting the Public Back in Public Policy
Americans have lost faith in their leader and many policymakers have forgotten the public. This doesn't mean leaders should base their policy decisions on the whims of public opinion polls, but they must understand how policy impacts the public.
Rather than educating technocrats, we need policy graduate schools to prepare thoughtful policy leaders. The School of Public Policy impresses upon its students the public as much as the policy. This is why our core curriculum includes courses on political philosophy and America's founding, not just economics and statistics.
The School of Public Policy is also home to the Davenport Institute for Public Engagement and Civic Leadership, a nonprofit founded to solve public problems by promoting citizen participation in and around governance. The Davenport Institute hosts expositions showcasing civic engagement techniques, runs our renowned City Manager-in-Residence program, cultivates new ways local government can better connect with its citizens, and trains local officials in the art of engagement.
Not a Master in Government Service
An MPP degree shouldn't be confused with a master in government service. While the government is where public policies ultimately become laws, at the School of Public Policy, we recognize that the cultivation and creation of policy can and often come from the private and nonprofit/civic sectors as well as from government.
That is why we support and encourage our students and alumni to seek out careers in all sectors. We believe an MPP degree is a multidimensional, multidisciplinary degree. As such, your career opportunities are just as varied.
On average, 88 percent of our alumni are employed or continuing their education six months after graduation. Of those employed, 23 percent went into government service, 31 percent into the nonprofit or NGO arena, and 46 percent are now employed in the private sector.
With a Pepperdine Master of Public Policy, your career options are only capped by your own imagination.
Top 10 MPP Program in the West
Policy impacts every part of our lives shaping how we live and interact with others. Therefore, having policy leaders who can effectively assess the problem, analyze all potential options for reform, and efficiently implement the best solution is imperative.
As a policy graduate school that educates leaders, it is no wonder our program is a Top 10 in the West Master of Public Policy degree. At Pepperdine, we "See Public Policy Differently From Here." This isn't just a nod to our iconic Malibu, California views of the Pacific Ocean, but also reflects our unique vision for what policy graduate studies should focus on and yield.