Sponsor Insight
Schar School of Policy and Government at George Mason University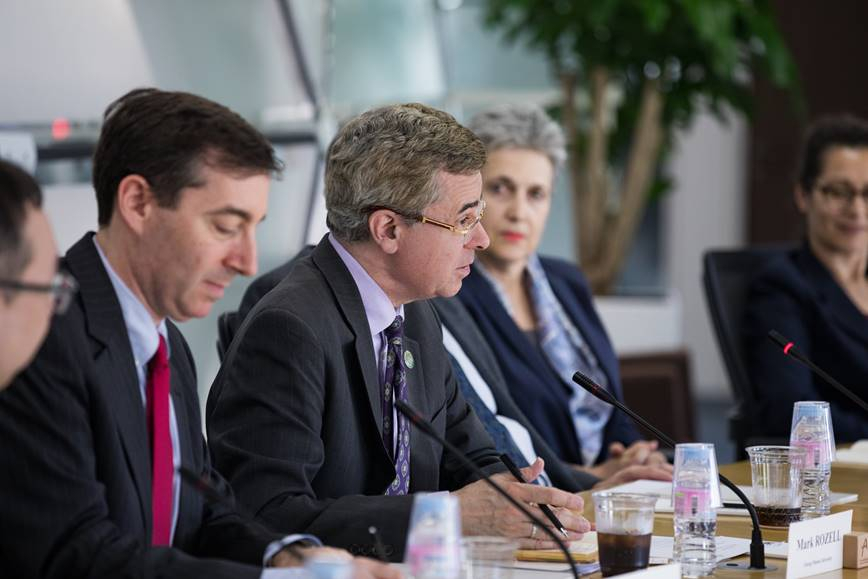 Proximity to the nation's capital is a considerable advantage for those dreaming of a career in politics, government, and public service, and few schools are closer to the policy- and decision-makers of Washington, D.C. than the Schar School of Policy and Government at George Mason University.
Location to future careers and important internships is just the beginning of the numerous advantages an education at the Schar School affords. With 8 graduate certificate programs and 13 master's programs, doctoral programs, and undergraduate programs ranging from biodefense and public policy to transportation, international commerce, and organizational management, the Arlington, Va.-based Schar School prepares graduates for important positions in key agencies across a wide spectrum of specialties.
The Schar School is a major part of George Mason's Carnegie Classifications of Institutions of Higher Education Research 1 Doctoral Universities rating—one of only 131 in the country—as its faculty and students contribute to research of consequence that promotes and contributes to a better world. Fields include homeland security, emergency management, global relations, war, elections, federalism, economics, energy, and others.
"The academic rigor that George Mason and [now] the Schar School presented helped me refine my thinking processes, especially at the strategic level. The rigor and the multiple disciplinary approach they have there is important."
—PhD in Public Policy Alumnus Vice Admiral Bruce Lindsey
The Schar School has been named No. 2 in the country in 2019 by U.S. News & World Report for its security studies programs. If you dream of a career in international security, homeland security, emergency management, or other subjects that tackle "wicked problems" around the world, the Schar School has top-rated academic programs to help you achieve your goals.
Professors include former Central Intelligence Agency and National Security Agency director Michael Hayden, former ambassador Richard Kauzlarich, inaugural Carnegie Fellow and terrorism expert Louise Shelley, border security expert Guadalupe Correa-Cabrera, former president and CEO of the Stimson Center Ellen Laipson, regional economics expert Stephen Fuller, Pulitzer Prize-winning economics columnist Steven Pearlstein, former Virginia Governor Terry McAuliffe, and former acting director of the CIA Michael Morell.
In addition to creating their own groundbreaking studies, the faculty makes student research at the Schar School a priority with numerous programs that facilitate success. Recent student investigations have made headlines, including a breakthrough in controlling pandemics, foreign manipulation of social media in state-wide elections, and sexual abuse among active-duty military service personnel.
"What I know now is my work [studying women in legislative office] is important, and somebody else noticed."
—Ph.D. in Political Science Candidate Jatia Wrighten
Global study abroad opportunities abound and are strongly encouraged. Schar School students travel to Europe, Central and South America, Europe, Asia, and elsewhere to expand their academic experience beyond the home campus.
But global travel isn't the only way Schar School students discover the diversity of thought: Mason as a whole boasts a "minority-majority" student population, which is reflected in the student body at the Schar School.
"I never thought that it would be possible for me, the child of immigrants [from El Salvador], to have that opportunity right out of the gate as a freshman in college—or even ever."
—Department of Homeland Security and White House intern Wilberg Rivera
For the last two years, the Schar School has made international headlines with its polling partnership with the Washington Post. The national and local surveys of political and cultural attitudes contribute to the national conversation about today's essential topics of interest.
In recent months the Schar School has welcomed many notable speakers, including former president of Poland Lech Walesa, former director of National Intelligence James Clapper, actors Clare Danes and Mandy Patinkin, former CIA director George Tenet, NBC news political analyst Nicolle Wallace, president of Costa Rica Luis Guillermo Solís Rivera, and former South Dakota Senator Tom Daschle.