Sponsor Insight
University of California, Riverside - School of Public Policy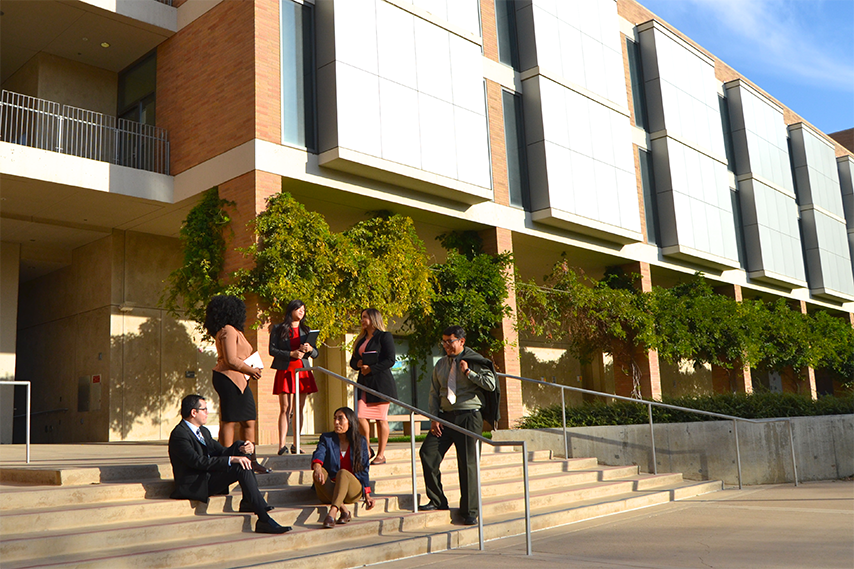 Established in 2012, the University of California, Riverside (UCR) School of Public Policy is one of only four policy schools in the ten-campus University of California (UC) system. The School offers a full-time, two-year (or six academic quarters) Master of Public Policy (MPP) program and a four-year BA (Public Policy) program -- the only one of its kind among all the UC campuses.
The MPP program consists of core courses in policy processes and methods, public management and leadership, and ethics, as well as elective courses in the following areas: environmental and resource policy, health policy, education policy, urban policy, inequality and poverty, and race and immigration. A policy internship is required during the summer between the first and second year. The culmination of the program is a team based two-quarters-long capstone project. Most capstone teams focus on developing a policy solution to a real-world challenge facing a client or stakeholder (typically a public agency or a nonprofit organization).
The School has 20 faculty, drawn from a variety of disciplines, including political science, economics, sociology, geography, history and environmental sciences. Approximately half of the faculty members hold joint appointments in other schools and colleges on campus.
UC Riverside has one of the most diverse student bodies of any public university in the nation. This diversity is reflected within the School of Public Policy as well, with roughly two-thirds of both our undergraduate and our Master's students coming from under-represented (mostly first-generation) backgrounds. The School's mission is to train students in evidence- and normative-based policy-making, so they can become policy and community leaders who can help improve the lives of people, with particular attention to those in underserved communities, through more informed and empathetic policies.
The School graduated its first two cohorts of MPP students in 2017 and 2018, many of whom have taken up exciting jobs and careers in public service and a few of whom have continued their education in pursuing doctoral programs. Among some of the positions held by our alumni are: Deputy Director of Public Affairs in the Office of the Governor of California, Regulatory Analyst in the California Public Utilities Commission (CPUC), Staff Analyst with the Western Riverside Council of Governments (WRCOG), Collective Bargaining Director of the SEIU Local 121, Communications Specialist in the Western Municipal Water District, Scientific Aide with the LA Regional Water Quality Board, Program Associate in Immigrant Defenders Law Center, Sustainability Officer in the UCR Office of Sustainability, Director of Education and Workforce Development in the Inland Empire Economic Partnership (IEEP), and district directors in the offices of several California Assembly-members and Senators.
At the UCR School of Public Policy, our motto is "Solutions for the Region, Solutions for the World." Our curriculum focuses on how regional and local government policies, combined with community and civic participation and a focus on social justice, can address many of the biggest challenges facing the world today -- climate change, poverty and inequality, and health and educational disparities. While the curriculum often draws upon the experiences of California – in particular, the inland region of Southern California, the idea is to use our region as a "living laboratory" to understand the commonality of policy challenges confronting local communities and their solutions throughout the world. The "think globally, act locally" approach pervades our entire curriculum and research program.
We are looking for idealistic students who want to make a difference in the world through the power of informed and compassionate policy. Financial aid, both in the form of scholarships and teaching assistantships, is available to qualified candidates.