Sponsor Insight
University of Southern California Sol Price School of Public Policy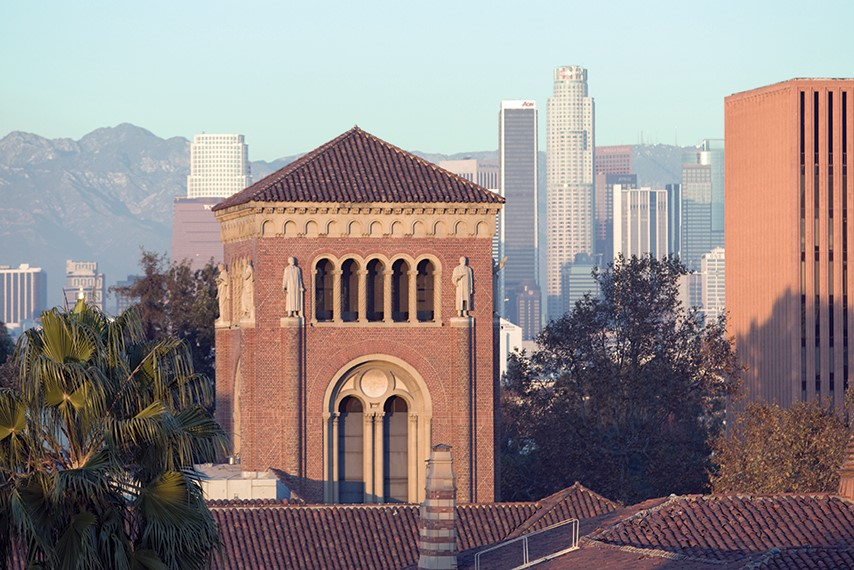 For more than 90 years, the USC Sol Price School of Public Policy has forged solutions toward a resilient and just world, meeting each generation of challenges with purpose, principle, and a pioneering spirit.
As the #3 ranked public affairs school in the nation according to U.S. News and World Report (2019), we are proud of our mission to improve the quality of life for people and their communities, here and abroad.
At the Price School, students choose a program of study from the interconnected fields of public administration, public policy, nonprofit leadership and management, urban planning, health policy and management, and real estate development.
Throughout our academic programs, the Price School strives to address some of society's most pressing issues – challenging our students, faculty and alumni to develop innovative solutions in areas such as sustainability and the environment, health care reform, housing, immigration, infrastructure, urban development and land use, transportation, social planning and policy, governance and information technology. Price School students go on to redesign city, county, state, and federal governance structures; manage the delivery of our health services; oversee the operational aspects of our airports, railroad systems, and harbors; build healthy, sustainable communities; and shape effective policy for the public good.
Educating Critical Thinkers and Problem Solvers
The Price School's curriculum will provide you with real-world knowledge and skills to become a leader in your chosen field of practice. Your successes will be a direct result of your hard work, your educational experience at USC and the wealth of resources the Price School offers, including:
Interactions with the Price School's world-class faculty
An emphasis on innovation, collaboration, and entrepreneurship across the public, private, and nonprofit sectors
Unique opportunities to connect classroom theory to practice through internships, research, and laboratory work in Los Angeles and around the globe
Unparalleled access to a network of involved alumni and expert professionals
Undergraduate Degrees
The Price School's undergraduate programs blend a liberal arts foundation with the cultivation of professional competence. We offer three bachelor's degrees:
Bachelor of Science in Public Policy
Bachelor of Science in Urban Studies
Bachelor of Science in Real Estate Development
Master Degree Programs
As a graduate-level student at the Price School, you will have considerable latitude to design your own program to further your professional goals. We offer the following graduate degrees:
Master of Urban Planning
Master of Public Administration (offered on-campus or online)
Master of Public Policy
Master of Public Policy Data Science
Master of Nonprofit Leadership and Management
Master of Health Administration
Dollinger Master of Real Estate Development
Executive and Leadership Degrees
The Price School also offers career-building education for professionals, including:
Executive Master of Health Administration (online)
Global Master of Public Policy
Master of International Public Policy and Management
Executive Master of Leadership
Executive Master of Urban Planning (online)
Doctoral Programs
Building on our 60-year history of providing distinctive Ph.D. programs, we offer three doctoral programs that enable you to join a select group of students who work closely with faculty on important areas of research and scholarly inquiry. They include:
Ph.D. in Public Policy and Management
Ph.D. in Urban Planning and Development
Doctor of Policy, Planning, and Development
WELCOME TO LOS ANGELES
There's no better place to study and analyze policy, planning, and development than Los Angeles, a world-class metropolis that is home to USC and the Price School. L.A. is the second-largest U.S. city and offers unique diversity unlike anywhere in the world — from its people and landscapes to its industries and cultures. It is also a global economic hub — a center of international trade, business, finance, technology, aerospace, and entertainment.
USC, located just three miles from the city's downtown, 12 miles from the beach, and 60 miles from both deserts and snow-capped mountains, is truly a gateway to all of the varied experiences L.A. has to offer.