Sponsor Insight
Dartmouth Master of Public Health (MPH), Geisel School of Medicine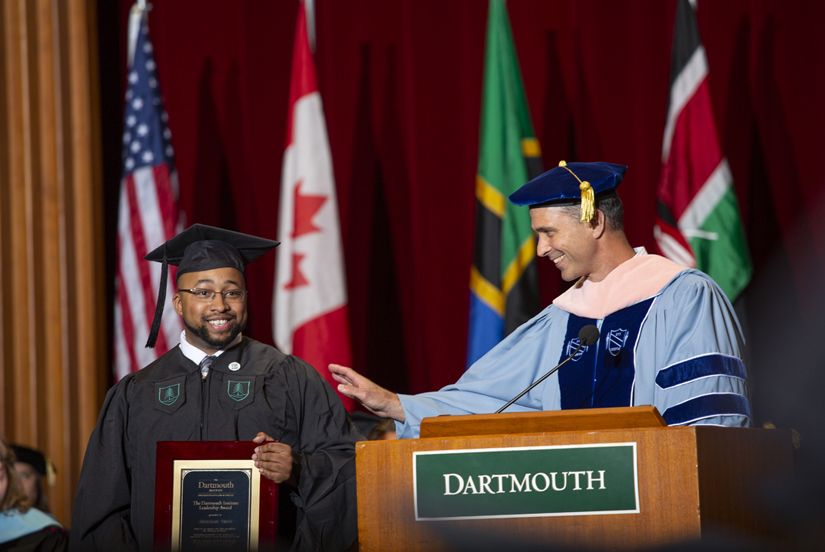 Founded in 1769, Dartmouth is a member of the Ivy League and consistently ranks among the world's leading academic institutions. Dartmouth's innovative Master of Public Health program connects students with an expansive network, which includes:
With our small class sizes, you will be guided and mentored by world-renowned faculty in health services research, health policy, and quality improvement who are committed to helping you achieve your career goals. You will join a tight-knit learning community and build a network of colleagues and healthcare innovators that you can turn to throughout your career.
"At Dartmouth, you really develop lifelong friends and resources. There's a lot of value in being part of this deeply connected community."
—Jennifer Strahan M'10, Chief Operations Officer, Soar Vision Group
Accredited by the Council on Education for Public Health (CEPH), Dartmouth's MPH Program is offered in two formats, both of which allow you to take nearly all your classes with the same cohort of your peers:
11 Months, On Campus – Through this accelerated MPH program, students take 4-5 classes full time.
22 Months, Online/On Campus – Designed for working professionals, our two-year MPH classes are delivered online one at a time with three week-long on-campus sessions per year (for a total of six).
Our flexible program allows you to tailor the curriculum according to your specific interests and career goals. Dartmouth's Master of Public Health program is the place for you if you want to: use data analysis to impact policy, learn new quality improvement methods that will enable you to introduce meaningful change into a healthcare organization or system, or translate research findings into action to advance population health.
"I love what I do—we're getting a lot of momentum in using artificial intelligence at GE. We're innovating healthcare and that's what Dartmouth's MPH program taught me."
—Akanksha Karwar M'13, Senior Consultant at GE Healthcare
Scholarships & Financial Aid
A Dartmouth education is an investment in your future, and we aim to make it more attainable for you. On average, 94% of students receive a loan and/or scholarship from Dartmouth. We offer scholarships to U.S. permanent residents and international students based on merit. Dartmouth scholarships range anywhere from $1,000 up to half of tuition.
Career Advancement
Dartmouth is committed to your success—95% of our graduating students are employed within three months of graduation (based on Class of 2015-2017 data). During your time as a student and for the rest of your career as an alumnus/a, we provide one-on-one career counseling, workshops, panels, and networking opportunities to help you realize your career potential.
Internship and Practicum Opportunities
Gain hands-on experience in research, policy, management, and quality improvement with organizations across the United States. Our students have completed projects at the Lown Institute, Blue Cross Blue Shield, San Francisco General Hospital, Boehringer Ingelheim, the Robert Wood Johnson Foundation, the Centers for Disease Control and Prevention, and other leading organizations. Many students also participate in ongoing research work at Dartmouth, including projects on end-of-life care, shared decision making, and quality improvement.
Experience Dartmouth
Located in Hanover, New Hampshire, Dartmouth is recognized as one of the most beautiful college campuses in the country. Whether it's volunteering at a local nonprofit one day and hiking the Appalachian Trail the next, Hanover is the ideal place to experience the New England outdoors and build lifelong connections.
Dartmouth's MPH program is offered through The Dartmouth Institute for Health Policy and Clinical Practice, a health services and research education center at Dartmouth, and a world leader in studying and advancing models for disruptive change in healthcare delivery.
For more information, contact Dartmouth.Institute.Admissions@dartmouth.edu, 603-650-1530