Sponsor Insight
Jefferson College of Population Health at Thomas Jefferson University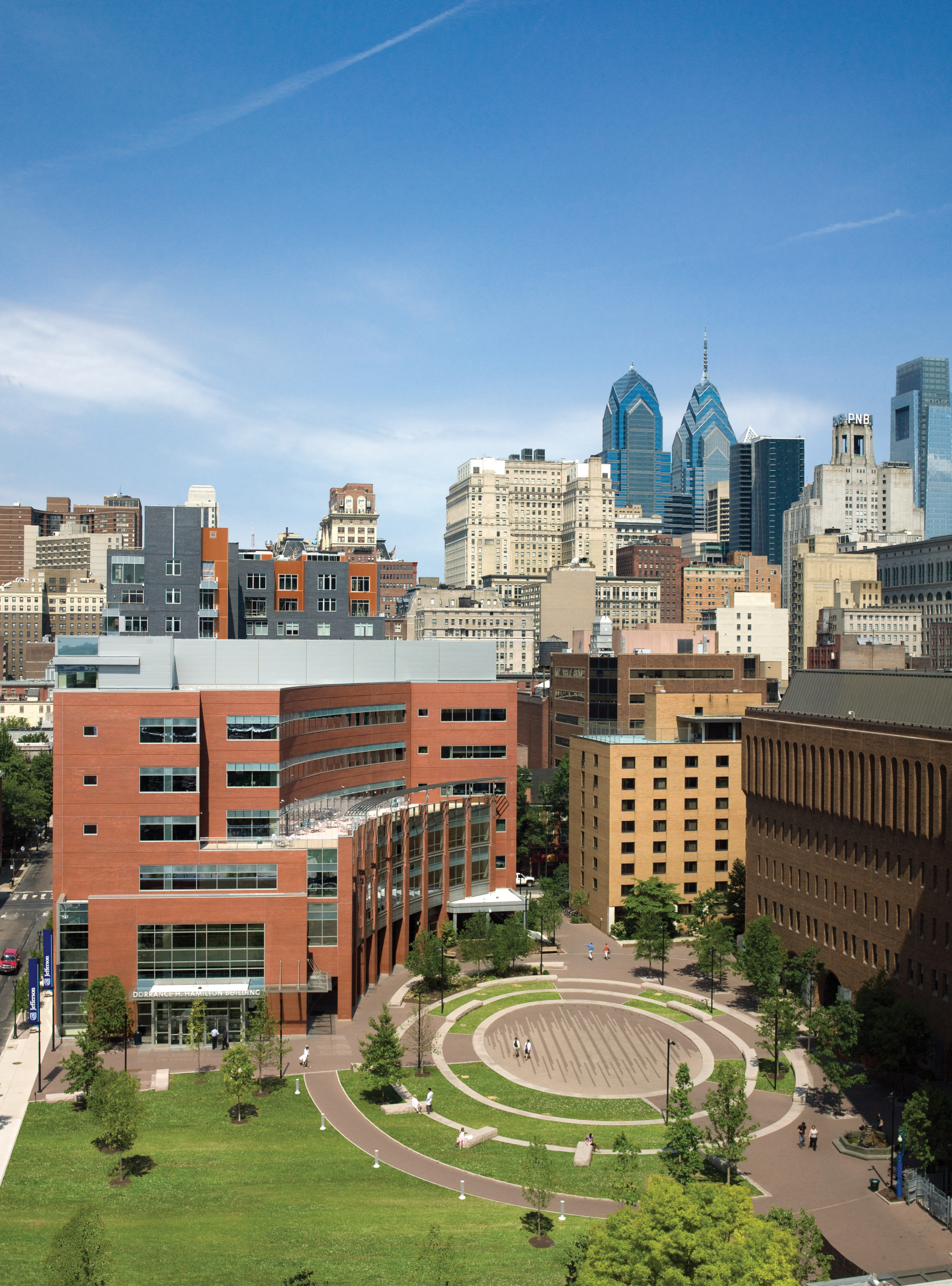 At Thomas Jefferson University, we are dedicated to preparing our students to make a meaningful difference – through service learning and interprofessional education – equipping them with the skills they need to succeed and lead.
Jefferson's Master of Public Health (MPH) degree program is offered through the College of Population Health, the nation's first college established with the express mission of improving health outcomes. College of Population Health works closely with Jefferson Health, the clinical arm of Thomas Jefferson University, and our network of community partners. This gives our students a unique opportunity to work and learn at the intersection of public health and health care delivery.
Jefferson's MPH program is nationally accredited through the Council on Education for Public Health (CEPH).
Through a combination of interactive courses, tailored field work and a mentored student-designed project, Jefferson's MPH program prepares students with the tools and experience they need to launch a successful career in public health, whether they choose to work in government, health care, policy, or research.
Our accelerated pathway is ideal for students who want to pursue public health training prior to medical school. Additionally, we offer several dual training opportunities that allow students from other disciplines (social work, pharmacy, nursing, and physician assistant) to augment their clinical skills with public health training. Our program prepares future clinicians to lead research projects, effectively advocate for the communities they serve, and become effective leaders ready to address population health challenges.
The program offers four engaging concentration options:
Public Health Analytics focuses on bolstering epidemiological and statistical expertise through advanced coursework, giving students the ability to collect, analyze, interpret and visualize data.
Public Health Policy & Advocacy develops skills to promote public health policy at the local, state, federal and international levels.
Healthcare Quality & Safety focuses on integrating public health knowledge and skills into the clinical space. This concentration is of particular interest for those who work in, or are intending to enter the medical field or are interested in population health.
Public Health Practice offers the most freedom to choose course options that best align with the student's career goals.
Jefferson's flexible course schedule allows students to pursue an MPH on an accelerated pathway [(<1 year), full-time (18 months)] or on a part-time basis, at their own pace. Courses are scheduled in the morning, afternoon and evening to allow students to balance training with full- or part-time employment.
Philadelphia – A Public Health Learning Laboratory
Philadelphia is one of the most culturally diverse and economically challenged of the nation's 10 largest cities. Jefferson believes strongly that service learning benefits our students and our community. Students are involved in action, advocacy, service learning and research.
The Jefferson College of Population Health is committed to improving health through authentic assignments that bring students into government, community, non-profit and healthcare settings where they can get practical experience.
Our MPH program fosters learning through community-informed applied practice experiences and supervised student-designed projects that have practical application. Students are presented with real-world challenges and work in and outside the classroom on projects that have real-world impact.
Application Information
To learn more about the application process, visit www.Jefferson.edu/MPH. Applications are competitive and reviewed holistically. GRE waivers are available for eligible candidates.