Sponsor Insight
University of Massachusetts Amherst School of Public Health and Health Sciences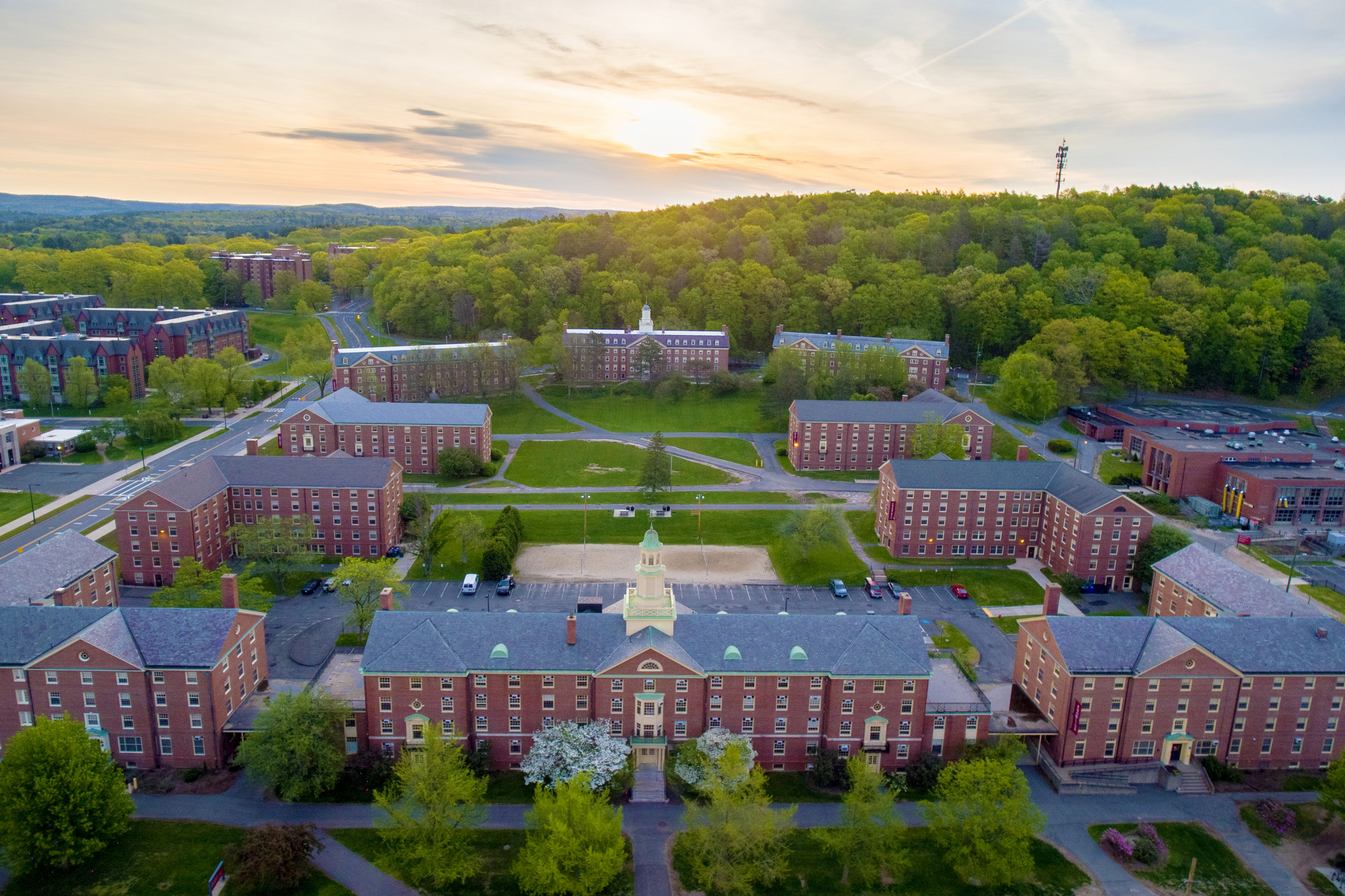 Promoting Health and Quality of Life
The only fully accredited, state-funded school of public health in New England, the University of Massachusetts Amherst School of Public Health and Heath Sciences is a national leader in promoting health and quality of life. Working together across disciplines, we address many of the most pressing health issues of our times.
With a nearly 120% increase in research productivity over the past decade, our faculty have shown great success in obtaining large extramural funding from agencies such as the National Institutes of Health, the Bill and Melinda Gates Foundation, and the Commonwealth of Massachusetts, enabling them to conduct meaningful research that has a significant impact on society. From chronic and infectious disease prevention to promoting reproductive health and healthy aging through environmental advocacy, community health and public policy, diet and physical activity, and so much more, we are working together to improve the health of individuals and communities alike.
Hands-On Training with Nationally Recognized Academics
"The faculty to student ratio really fosters an atmosphere and a culture of collaboration." Alexandra Purdue-Smithe, PhD, Biostatistics and Epidemiology
Our low faculty to student ratio provides our students with individual contact and hands-on training as we prepare the next generation of students to tackle the complex challenges of public health and well-being in the 21st century. Our award-winning faculty include Fulbright Scholars, a Riegelman Award recipient, Distinguished Teaching Award winners, thought leaders, policy makers, trendsetters, and revolutionaries cited among the world's leading scientific minds.
Through a wide range of academic programs at all academic levels in public health and allied health science fields, and through innovative fully online, fully accredited programs that were among the first of their kind, we are committed to excellence and to providing flexible opportunities to students around the world and for learners of all ages.
Inspiring a Vision for Global Health
"UMass gives me the opportunity to work with organizations and researchers both here in the U.S. and abroad." - Monika Roy, PhD candidate, Environmental Health Sciences
We integrate academically rigorous, personally rewarding, and socially responsible international opportunities into our programs of study, including our new Public Health in Cuba semester abroad program and MPH practicum coursework in Ghana. Research assignments emphasize a variety of training areas such as global surveillance, monitoring and evaluation, epidemiology, and strategic information and program management, thereby accelerating our students' careers as future leaders in the field.
Our research spans the globe from Nepal, Ghana, Haiti, and in developing nations around the world, in support of our mission to promote health and quality of life among all peoples. We provide leadership for the UMass Amherst Institute for Global Health, a catalyst for raising awareness of global health problems and initiating large-scale multi-disciplinary programs of research and education to address global health challenges.
A Devotion to Community
"Each day when I go into class, I feel like there's an excitement. These students begin their careers wanting to change the world, wanting to heal the world and help the world." - Sarah Lowe, PhD candidate, Health Promotion and Policy
The UMass Amherst School of Public Health and Health Sciences offers the choices of a large, diverse campus with the feeling of a close-knit community. We have a rich history in support of social justice and in efforts to improve diversity, equity, and inclusion on our campus. The university's LGBTQ center and its women's center were among the first established in the nation, and Campus Pride rates UMass Amherst as one of the best campuses in the country for lesbian, gay, bisexual, and transgender students.
As a "Community-Engaged University," we are committed to initiatives that integrate research and teaching with the community, translating ideas into evidence-based prevention and intervention strategies and confronting head-on issues of health inequity and disparities.