Sponsor Insight
Leading Teacher Education Programs 2020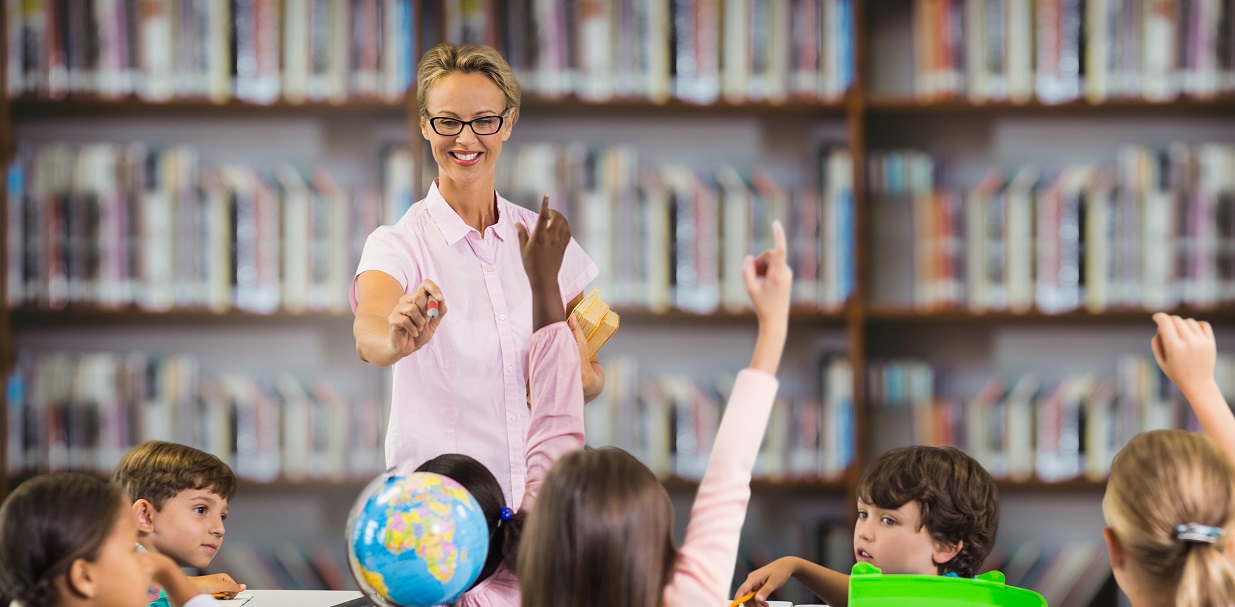 Embark on a Career in Teaching with a Leading School
When deciding on a career, the question we grapple with is how do we find a job that not only meets our financial requirements but also keeps us mentally challenged and leaves us with a sense of growth and satisfaction? More than ever, people are choosing teaching as the answer to this question. This is demonstrated by the US Labor Departments' prediction that the teaching sector will grow by 6% by the year 2024. So how do you embark upon a career in teaching?
The minimum requirement for certified teachers is a bachelor's degree in the subject or field that the candidate aspires to teach in. Candidates looking to become eligible to work as an elementary, middle, or secondary teacher at a public school first need to apply for certification (also known as licensing or teacher's credentials) from their state of choice, as teachers' certification is state - issued rather than federal. Most states now approve programs that help professionals who already have bachelor's degrees to attain this certification, via an accelerated process marked by volunteering opportunities and other diverse practical training options.
A good study program at a leading school of education will make a significant difference to your career as a teacher. Top courses provide you with a strong basis in classroom theory and contemporary expertise in an ever-evolving field. Crafting effective lesson plans, structuring classes to benefit students individually and successfully setting an academic agenda that is suitable to your class's ability levels will assure your success as a teacher and greatly benefit your students.
Leading teaching schools provide students with opportunities to manage a classroom before they qualify, and this 'hands on' experience can be vital, as it allows you to understand how you connect with your classes and will provide you with a bedrock of confidence for your first professional position. To watch your theoretical learning tested first-hand as part of your training is hugely beneficial to your development into a world class teacher.
Founded in 2011 by renowned education innovator Dr. Emily Feistritzer, TEACH-NOW Graduate School of Education is an online collaborative, activity-based, technology-centric teacher preparation program and degree-granting institution whose mission is to empower tomorrow's teachers for tomorrow's students in tomorrow's world. TEACH-NOW offers a nine-month post-baccalaureate teacher certification program and 12-month Master's in Education degree programs with a focus on globalization of education, education research, early childhood education, special education, teaching multilingual learners, educational leadership and educational technology. TEACH-NOW boasts a 90 percent program completion rate and nearly 100 percent of graduates who want to teach can do so through certification and placement assistance. At a time when most colleges of education are seeing precipitous declines in enrollment, TEACH-NOW is experiencing explosive growth with more than 4,000 students in 130 countries and 98 percent of graduates say they would recommend the program to others. For more information, visit them at https://teach-now.edu/.
Houghton College is a nationally-ranked Christian college of the liberal arts and sciences located in the scenic Genesee River Valley of western New York State. Their small size and nationally recognized academics give students a top-notch Christian education with close mentoring from the faculty, while their stellar alumni placement rate indicates how prepared their students are for the next step in their careers.
Houghton's teacher education faculty serve as mentors for students during their practicum and student teaching placements, while many schools hire adjunct faculty for that critical and culminating learning experience. "We can do this effectively because we are a collaborative team of teacher educators who advise, teach, and mentor our students in their education foundations and upper-level courses as well as through their practicum and student teaching experiences," explains Dr Sullivan, the Associate Professor of Education and Chair of the Education Department at the college.
Students come to Kean University to get a global world-class education that prepares them to succeed both professionally and personally. Founded in 1855 as the first public post-secondary institution in New Jersey, Kean's world-class education programs are the oldest and most established in the state. College of Education graduates are teaching the next generation of learners in classrooms across the state, nation and world, and several have been honored as New Jersey State Teacher of the Year.
Kean University is a top producer of teachers in the state and nation, and its more than 20 bachelors, masters, doctoral and certificate programs offer training for teachers preparing for the start of their careers and those looking to advance to leading roles as school supervisors, principals, administrators, and district superintendents. The College of Education has long-established partnerships with local school districts that offer Kean students extensive clinical field experience that is crucial to their success in a classroom or administrative position.
Saginaw Valley State University is a comprehensive university with more than 90 programs of study for its more than 8,000 students and located on a suburban campus in Michigan's Great Lakes Bay Region. SVSU is a leader in preparing top educators in Michigan. With a placement rate of 98%, students join nearly 12,000 teaching graduates who have chosen from the schools nationally accredited programs. SVSU offers undergraduate teacher certification programs in early childhood education, elementary education, secondary education and special education, and post-baccalaureate teacher certification programs for elementary and secondary education. Leaders in education choose from an endorsement or graduate program in teaching, instruction technology and e-learning, or an M.Ed. in principalship.
The Zucker Family School of Education at The Citadel serves the people of the Lowcountry, the state of South Carolina, the Southeast and the nation by providing high quality programs in the preparation of middle and secondary teachers, professional educators and school counselors. Through initial programs for teacher candidates for P-12 schools and advanced programs for professional educators in P-20 schools, the School cultivates undergraduate and graduate students into principled educational leaders capable of and committed to transforming schools into learning communities where all children and youth succeed.
The Zucker Family School of Education's programs are currently accredited by CAEP (The Council for the Accreditation of Educator Preparation). The M.Ed. in Counselor Education program is accredited by The Council for Accreditation of Counseling and Related Educational Programs (CACREP). The M.Ed. in Literacy Education program is nationally recognized by the International Literacy Association. The Teacher Education and Educational Leadership programs are nationally recognized by their respective program SPAs (Special Professional Associations).
Peabody College of education and human development is a vital part of Vanderbilt University, one of the world's leading teaching and research universities. Students at Peabody study in a rich interdisciplinary environment with students whose ideas complement and challenge their own. Peabody alumni include teachers in all fifty states and many foreign countries, as well as numerous college or university presidents and many superintendents of school systems.
Vanderbilt is a national leader in promoting undergraduate research. Students coauthor faculty research papers and present their work at professional conferences. Research in the learning sciences, psychology, and education policy is conducted at Peabody, and the results are put into practice in schools across the country. This inquiry occurs in world-class, on-campus research centers. For example, the Education and Brain Sciences Research Lab is part of Peabody's research emphasis on educational neuroscience. The researchers in this lab seek to understand why some children are successful at learning how to read, while others are not. The goal of their research is to improve the diagnosis and treatment of children who are struggling learners by combining findings from neurobiological, psychological, and educational perspectives. From the first year on, all Peabody students have opportunities to apply their classroom knowledge in real-world settings.
Find out more about these leading teaching schools on the right.
For more information on Educational Insight Sections please contact inquiries@insight-team.com