Sponsor Insight
The Citadel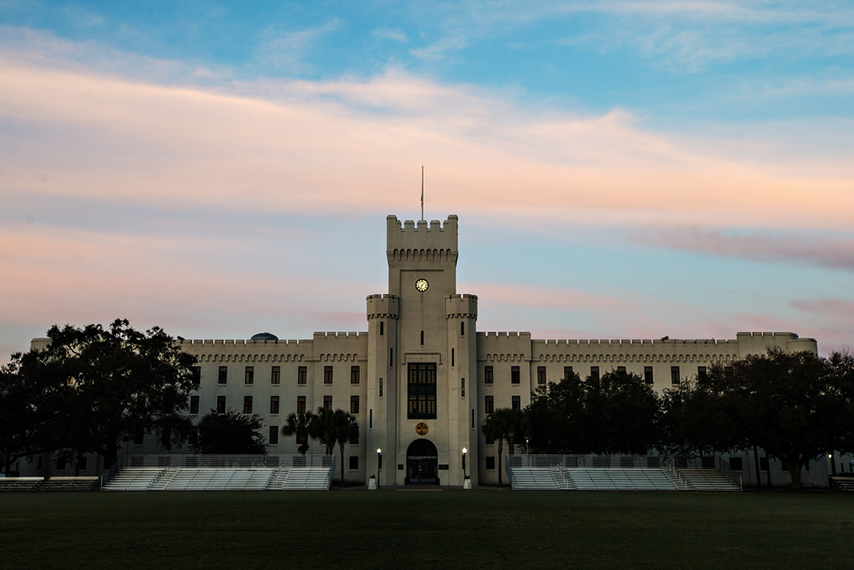 The Zucker Family School of Education at The Citadel serves the people of the Lowcountry, the state of South Carolina, the Southeast and the nation by providing high quality programs in the preparation of middle and secondary teachers, professional educators and school counselors. Through initial programs for teacher candidates for P-12 schools and advanced programs for professional educators in P-20 schools, the School cultivates undergraduate and graduate students into principled educational leaders capable of and committed to transforming schools into learning communities where all children and youth succeed.
Quick facts about the Zucker Family School of Education:
13:1 student-to-faculty ratio
100% of full-time faculty hold a terminal degree in their field
$2 million in research funding
100% of graduates meet SC Department of Education requirements for certification
100% of certification programs accredited by CAEP
The Zucker Family School of Education is named in honor of Charleston philanthropist Anita Zucker and her family. In 2014, Mrs. Zucker signed a $4 million gift agreement with The Citadel designed to elevate the School of Education to national prominence through development of scholarly and practical tools for improving education and noteworthy direct assistance to area classroom teachers and school leaders. The gift will also position the School to be a point of contact in the community for fostering entrepreneurialism in education.
The Zucker Family School of Education's programs are currently accredited by CAEP (The Council for the Accreditation of Educator Preparation). The M.Ed. in Counselor Education program is accredited by The Council for Accreditation of Counseling and Related Educational Programs (CACREP). The M.Ed. in Literacy Education program is nationally recognized by the International Literacy Association. The Teacher Education and Educational Leadership programs are nationally recognized by their respective program SPAs (Special Professional Associations).