Sponsor Insight
Houghton College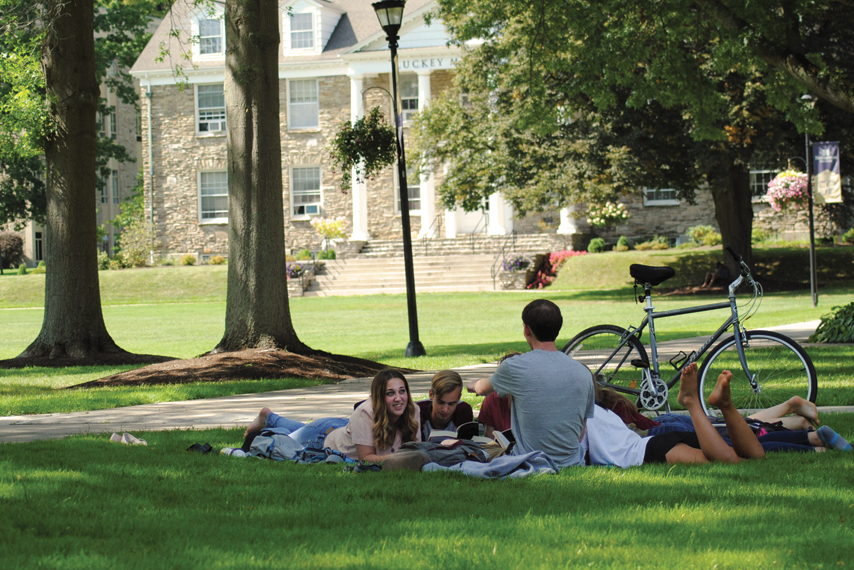 Transforming Lives of Diverse Learners: Teacher Education at Houghton College
Houghton, New York
Teachers are vital to every community—but it is the transformative teachers who make the most impact in the lives of students.
What is a transformative teacher?
"Transformative teachers are immersed in their students' communities," explains Dr. Sunshine Sullivan, Associate Professor of Education and Chair of the Education Department at Houghton College. "They are empowering their diverse learners with life-long learning tools and resources through authentic and rigorous learning opportunities."
Where can I go to learn to teach that way?
The mission of Houghton College's Teacher Education Program is to equip teachers for transformative learning and service. "At Houghton, we work to ensure that our graduates are competent scholars, caring servants, and reflective teachers," continues Sullivan.
Why Houghton?
Houghton College is a nationally-ranked Christian college of the liberal arts and sciences located in the scenic Genesee River Valley of western New York State. Our small size and nationally recognized academics give you a top-notch Christian education with close mentoring from our faculty, while our stellar alumni placement rate indicates how prepared our students are for the next step in their careers.
What do employers notice about graduates of Houghton's Teacher Education Program?
"I was constantly complimented on my ability to connect with all of the students," reports Houghton graduate, Brianna Hollenback '17. Preschool and first grade teacher Kim Criban '13 writes, "One of the things that people notice first about my teaching is that it is reflective and responsive to each student. The Houghton College Teacher Education Program made that an effortless habit. I didn't realize what a gift that was and how unique that focus is to Houghton until I started teaching!"
"We regularly hear confirmation from school administrators and our classroom mentors that our students and graduates are meeting our program goals," adds Sullivan. "Specifically, school administrators who have hired our graduates regularly share that [they] come prepared with rich teaching repertoires, supporting and deepening their school's inclusive practices."
What is distinctive about Houghton's Teacher Education Program?
Houghton's teacher education faculty serve as mentors for students during their practicum and student teaching placements, while many schools hire adjunct faculty for that critical and culminating learning experience. "We can do this effectively because we are a collaborative team of teacher educators who advise, teach, and mentor our students in their education foundations and upper-level courses as well as through their practicum and student teaching experiences," explains Sullivan.
I am an undergraduate. What can I study?
Education majors will complete one of four program areas: adolescence education, inclusive adolescence education, inclusive childhood education or music education. Students in each program receive thorough preparation in educational theory and practice as well as intensive preparation in their chosen content area.
I am a certified teacher. Do you have a master's program?
Our fully-online M.S.Ed. degree is designed for candidates who already hold an initial teaching certificate in any area (K-12). The program emphasizes rural and multimodal literacies and engages rural teachers or teachers who want to enter or return to rural contexts. Whether you teach in a rural area or simply want the opportunity to dialogue and collaborate with educators from rural contexts, the degree prepares you to be a literacy specialist, a literacy coach or a college instructor.
Teachers have the opportunity to directly impact and shape the future through investing in the lives of their students. So, the question is:
Why teach?
Because there are students in classrooms who need a teacher now.
Why teacher education at Houghton College?
Because there are students in classrooms who need you to be a transformative teacher.
The Teacher Education Program at Houghton College is approved by the state of NY, and is fully and continuously accredited as it transitions its accreditation affiliation to the Association for Advancing Quality in Educator Preparation (AAQEP).