Sponsor Insight
Kean University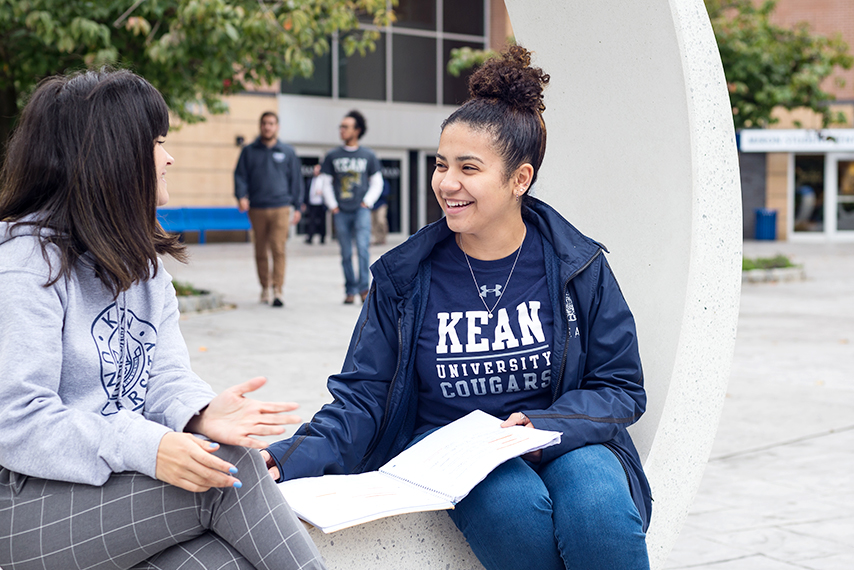 Students come to Kean University to get a global world-class education that prepares them to succeed both professionally and personally.
Ranked as a top performer for social mobility by U.S. News & World Report, Kean encourages the intellectual, cultural, and personal growth of students from all backgrounds at its campuses outside New York City and abroad.
World-Class Academics
Founded in 1855, Kean was the first public post-secondary institution in New Jersey and now offers over 50 baccalaureate degree programs and more than 60 graduate options for study, including doctoral degrees, master's degrees, professional diplomas and paths leading to state certification.
Kean's expert faculty are accomplished practitioners and scholars who provide personalized one-on-one advising to students while also offering outstanding classroom instruction and research opportunities. Through the annual Kean Research Days, students and faculty across academic disciplines collaborate on cutting-edge research and connect with industry leaders and visiting scholars from around the world.
Students also have the chance to participate in professional-level internships and field placements to build their resumes before graduation.
Five Locations with a Global Reach
At Kean, students study at several locations in New Jersey — the 180-acre main campus in Union, an urban oasis just minutes from Manhattan; down the shore at Kean Ocean in Toms River and Manahawkin; and in the pristine forests of Kean Skylands in rural Jefferson.
Across the world in China, Kean's English-speaking campus, Wenzhou-Kean University (WKU), serves students from China, the United States and elsewhere. Students at Kean USA study in Wenzhou for the same tuition as studying at one of the American campuses, providing a truly global education. Students can also study abroad at more than 30 other locations around the world.
For complete flexibility, there's Kean Online, recognized by SR Education Group as one of the top 10 online programs in N.J. for 2020. Students benefit from quality coursework, 24/7 support services and convenience.
A Diverse Campus Experience
Ranked in the top five "Most Diverse Schools" in the U.S. by Diversity, Inc., the University promotes inclusion and is proud of its multicultural environment.
More than 170 student groups, including active Greek Life organizations, support a full schedule of activities and events for all students. Kean's culture of community service also keeps students busy volunteering at river cleanups, in preschool classrooms and at the Community Foodbank of New Jersey among other places.
The University's six galleries and five theatres offer a variety of stage productions and concerts by Broadway legends and others. Sports fans can also cheer on 14 Division III men's and women's athletic teams.
Nearly 2,000 students live on campus in Kean's top-ranked residence halls, including its newest Cougar Hall that offers suites for freshmen.
Students can also experience everything New York City has to offer -- top-tier internships, museums and cultural events -- by hopping on a 30-minute train ride at Union Train Station right on campus.
Affordability
At Kean, a world-class education comes at a reasonable price.
Kean's tuition rates are among the lowest in the NYC metro area and the University offers a breadth of scholarships, grants and loans to help students pay for their degrees. In fact, Kean students graduate with 32 percent less debt than the national average.
Kean gives students the best classroom instruction, research opportunities and practical experience in the nation at a price they can afford.
Graduates are prepared to think critically and creatively in today's global world.