Sponsor Insight
Kean University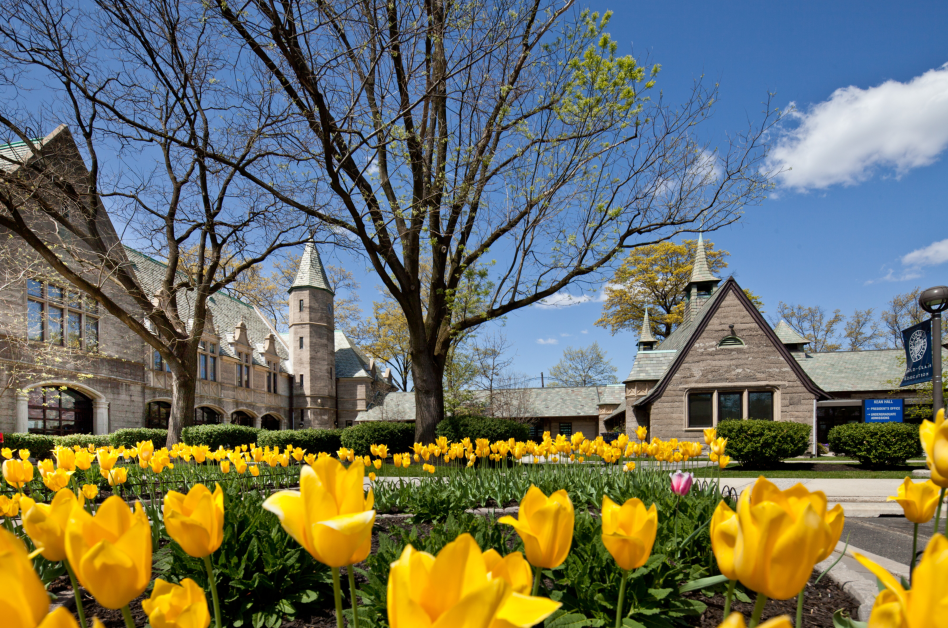 A Leader in Education
Founded in 1855 as the first teachers college in New Jersey, Kean University has built a legacy of high standards and outstanding results in the field of education. The University remains among the top producers of teachers in the U.S.
Recognized for the past two consecutive years as both a "best value" school by Money magazine and as a Top Performer for Social Mobility by U.S. News & World Report, Kean has seven colleges that offer over 50 baccalaureate degree programs and more than 70 graduate options for study, including doctoral degrees, master's degrees, professional diplomas and certifications.
Kean is a public University with a beautiful 180-acre main campus located in Union, New Jersey just 30 minutes from New York City. Other campuses include Kean Ocean at the Jersey shore, Kean Skylands in the woodlands of northwest New Jersey and Wenzhou-Kean in Wenzhou, China. And there's Kean Online, named a top ten online program in New Jersey by SR Education Group in 2020.
Graduates of Kean's College of Education go on to become both highly qualified teachers and school administrators. They work in schools across the state, region and nation, training the next generation of leaders.
"As New Jersey's former education commissioner and a Kean alumnus, I am so proud of the role that Kean graduates have played in helping to make our state's public schools the top-ranked school system in the nation for the past two years," said Kean President Lamont O. Repollet, Ed.D. "As a historically inclusive university, Kean has a strong record of producing teachers from all backgrounds who are ready to help students reach their full potential and make a difference in their communities."
Kean College of Education graduates are in high demand, achieving a job placement rate of over 85%. They are also among the top 30% highest-paid teachers nationally, and consistently earn prestigious honors such as the Milken National Educator Award, the Preserve America History Teacher of the Year and New Jersey State Teacher of the Year.
Strong Academics with Real-World Experience
Kean's undergraduate teaching programs lead to New Jersey state certification in early childhood, elementary, middle or secondary-school education with a focus in academic disciplines from the sciences and mathematics to the arts, languages, history, English, physical education and more. Most programs include dual certification as either a teacher of students with disabilities (TSD) or a bilingual education endorsement.
Education majors at Kean benefit from expert faculty, a rigorous curriculum, clinical field work and mentorship throughout the program that prepare them for teaching in various educational settings. As early as sophomore year, students observe experienced teachers at work and study different instructional methods and best practices. They progress to becoming a teacher's assistant and then complete a full clinical teaching internship in their senior year.
Kean also offers many graduate-level options with master's degree programs in arts education, special education, educational administration, bilingual/bicultural education and more, along with a doctorate program in educational leadership. Additionally, Kean has post-master's certification programs in digital leadership and in administration for school business administrators, supervisors and principals. Most graduate programs are offered online for ultimate convenience.
Kean's philosophy is student-centric and the University's curriculum is cutting edge, always innovating in response to leading trends in education.
"As the student population, technologies, methodologies and current times demand change, we must make sure we evolve. At Kean, we actively engage students, provide them with new opportunities, and partner with local school districts and employers to be sure we're offering programs that address their needs," said Barbara R. Ridener, Ph.D., dean of the College of Education.
Affordability
At Kean University, a world-class education comes at a reasonable price. Kean's tuition rates are among the lowest in the NYC metro area and the University offers scholarships, grants and loans so students graduate with less college debt than the national average. This makes Kean a competitive and smart choice for future educators.