Sponsor Insight
The Gordon Institute of Business Science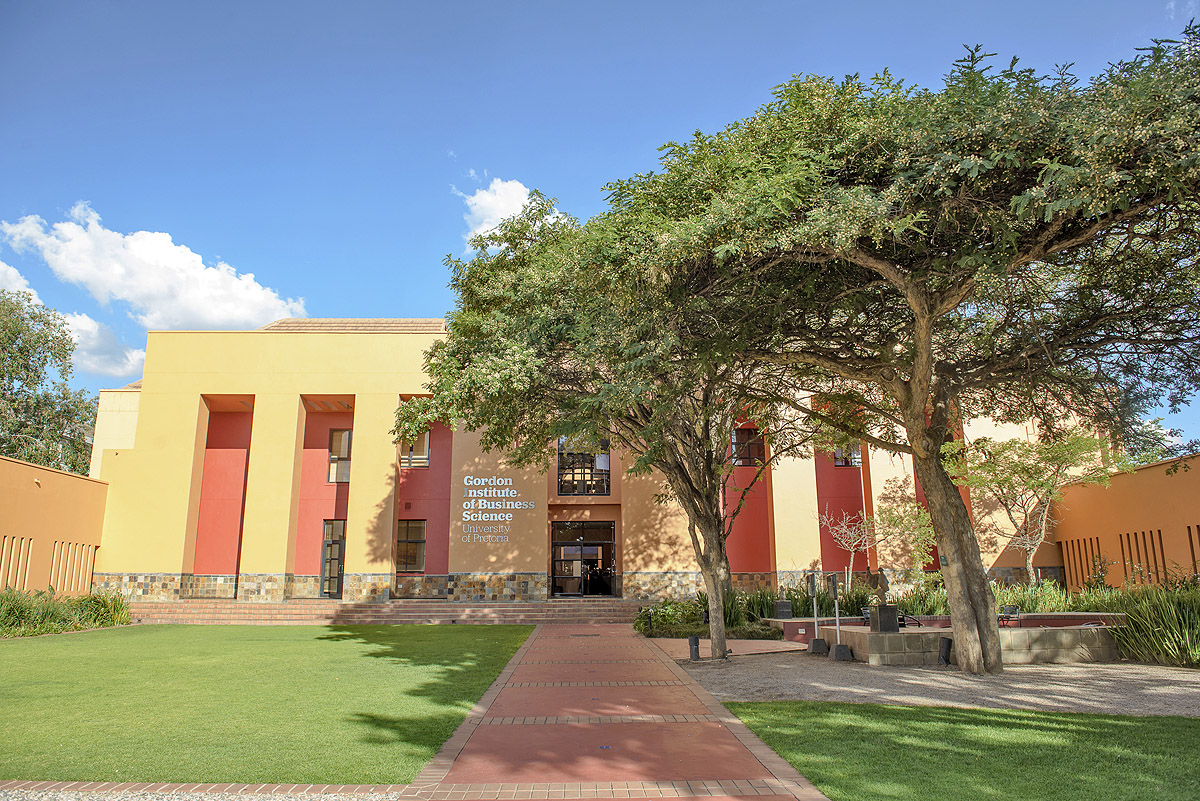 Founded in 2000, the University of Pretoria's Gordon Institute of Business Science (GIBS) is an internationally accredited business school based in Johannesburg, South Africa's economic hub. Since inception, our journey as a business school has been to significantly improve responsible individual and organisational performance, primarily in South Africa and our broader African environment, through high-quality business and management education. As one of the leading business schools in South Africa and Africa, we inspire exceptional performance by making business healthier.
We passionately believe that business can and should be a force for the inclusive economic development Africa sorely needs, and an enabler of social cohesion. We believe that business needs to work closely and cooperatively with government and broader civil society to create a better, more equal society. This broader role aims to ensure that the environments in which we operate remain accommodative to business. We are, as an organisation, philosophically close to business, and this deep relationship is reflected in everything we do.
Our core focus as a school lies in equipping general managers to start and run successful organisations in our African context. We believe the ability to lead and manage complex organisations in the volatile environment we face at this time is a key driver of African prosperity and growth. Over the years, we have consistently focused on ensuring that any management education experience at GIBS effects positive behavioural change through the acquisition of knowledge, skills and changed mindsets. This promise permeates all our offerings, whether a Master of Business Administration (MBA) degree, an executive short course or a customised in-company programme.
Impact is core to how GIBS programmes are designed, delivered and assessed. Our students graduate fully equipped to take up the reins of leadership to successfully propel businesses forward in the context of a dynamic and changing world. We pride ourselves on producing leaders who can proactively manage cross-functional teams, who understand diversity, appreciate the societal impact of business, and engender a sustainable approach. These leaders are agile, inclusive and global in their thinking and attitudes: but their roots are firmly in Africa. Anchored in this core philosophy, the business school's authentic learning approach has yielded dividends within a relatively short period of time, garnering global recognition from organisations like the UK Financial Times which, since 2003, has ranked GIBS among the top 50 business schools for Executive Education Open and Custom Programmes.
We work with more than 6,000 executives, managers and scholars every year across multiple countries. From our world-class campus situated in the continent's economic heartland to our internationally-orientated faculty and associates, and our varied participant-centred learning methodologies, we aim to offer students a transformative learning experience. We promise you will walk away from a GIBS programme a more educated, well-rounded and effective leader than when you first arrived.
As an organisation that strives for action, impact and effectiveness, our focus is on consistently meeting – and exceeding – expectations, as we strengthen our efforts to be the leading business school, not only in South Africa, but on the continent. That's the essence of this dynamic business school: being in the driving seat and taking opportunities, fulfilling the needs of society by moulding the leaders of tomorrow. Remembering the past, but always looking forward. Therefore, the GIBS learning process is as much about the journey as it is about the final destination.
GIBS is accredited by the Association of MBAs (AMBA), the Association to Advance Collegiate Schools of Business (AACSB), the Council on Higher Education (CHE) and is a member of the South African Business Schools Association (SABSA), and the Association of African Business Schools (AABS). For more information, visit www.gibs.co.za.