Sponsor Insight
University of Nicosia Medical School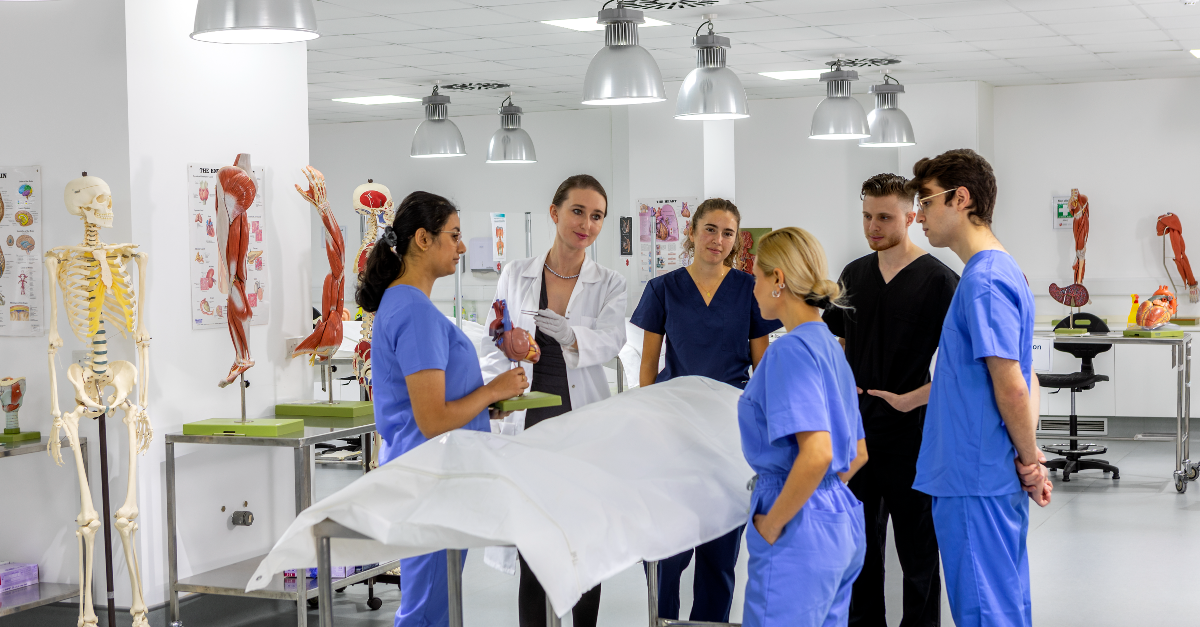 Over the past two decades, the University of Nicosia (UNIC)- located on the Mediterranean island of Cyprus, has led the development of life and health sciences programmes regionally and continues to strive for excellence globally. UNIC was ranked #32 university in the world in the core area of Quality Education, ranking #1 in Cyprus and Greece, and top 15 in the EU in the expanded 2021 Times Higher Education (THE) Impact Rankings, which recognises universities across the world for their social and economic impact. In International Outlook, UNIC has been ranked #47 globally by THE World University Rankings.
UNIC Medical School offers six programmes below which are all taught in English:
Medical Programmes
• Doctor of Medicine (MD), a 6-year undergraduate-entry degree awarded by University of Nicosia Medical School
• St George's, University of London Bachelor of Medicine and Bachelor of Surgery (MBBS), a 4-year graduate-entry British medical degree awarded by St George's, University of London
Graduate Degrees
• Master of Public Health (MPH), a fully online degree for working professionals and new graduates
• Master in Family Medicine (MSc FM), a degree for practicing doctors delivered entirely online
• Master of Science in Health Services Administration (MHSA), a fully online degree for working professionals and new graduates
• Doctorate in Medical Sciences (PhD), for research in all disciplines or specialties of Medicine
UNIC was the first University in the European Union to be awarded 5 QS Stars in Distance Education which makes UNIC one of the 14 universities in the world to date that have been awarded a 5-Star rating. It was the first University globally to receive triple accreditation for its online learning quality. It has been a pioneer in online/distance learning education in Europe.
The online master's degrees - MPH, MScFM and MHSA offer students a flexible, supportive approach to achieving their professional development and career goals. The curriculum is regularly revised to address emerging issues such as vaccine hesitancy or structuring hospital settings to maximise safety during a pandemic. The courses are offered full-time or part-time. If taken full-time, these degrees can be completed within 1.5 years, if taken part-time a student may take up to 4 years to complete a degree. Students are further supported by a personal tutor matched with students from day one to discuss both academic and non-academic questions or concerns.
For students enrolling in fall 2022, a 20% scholarship is offered in our online master's degrees:
Master of Public Health (MPH): The MPH embraces the 'One Health' concept, recognizing that the health of people is connected to the health of animals and the environment which integrates approaches for designing and implementing programmes, policies, legislation and research to achieve better public health outcomes. The curriculum has been designed according to the standards of the UK Faculty of Public Health. Many MPH programmes will focus on local or national approaches to public health management, but this programme reviews both global and local aspects of public health as well as the environmental factors as part of One Health.
Master of Science in Health Services Administration (MHSA): This programme is similar to an MBA, but all courses have been designed specifically for the health services sector. Students acquire a multitude of managerial and leadership skills in key areas. Doctors, Nurses, Administration and other staff can leverage this qualification to secure management positions within a Hospital or the health services sector, as students put theoretical knowledge into real-world application through a business plan, field project or electives during the final semester.
Master in Family Medicine (MSc FM): The curriculum and assessments for the MSc FM have been developed in coordination with UK Royal College of General Practitioners (RCGP) providing continuing professional education for physicians in primary care. Doctors can expand communication and consultation skills with courses in all areas of family medicine. Students successfully completing the first two semesters and meeting the RCGP's clinical experience eligibility criteria will be entitled to sit the MRCGP[INT] examination in Cyprus.
For more information, you can e-mail admissions@med.unic.ac.cy, call +1 877 298 8189 (USA & CAN), 0800 031 5421 (UK), + 357 22471999 (Global), or visit our website https://www.med.unic.ac.cy.