Sponsor Insight
Angela Fiordilino and Tracy Doyle Phoenix Marketing Solutions, LLC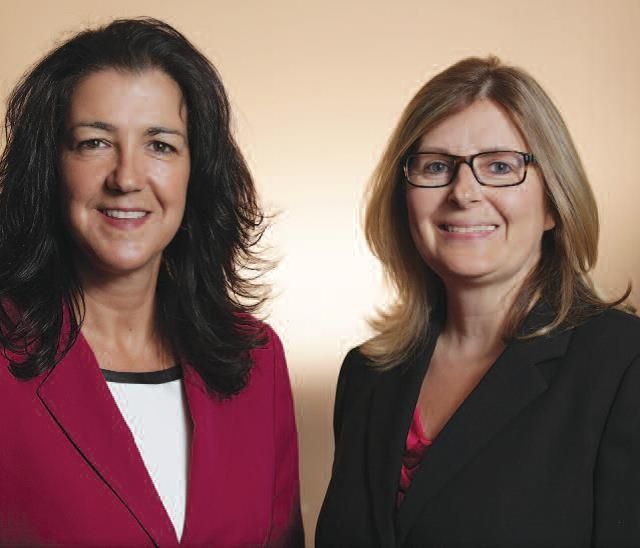 MEDICAL COMMUNICATIONS FOR THE LIFE SCIENCES INDUSTRY
ADVISORY BOARDS
CONTENT DEVELOPMENT
eCONTRACTING
SPEAKER TRAINING
SPEAKERS BUREAU MEDICAL COMMUNICATIONS SaaS SOFTWARE
With over 20 years of combined clinical and pharmaceutical industry experience, Tracy Doyle and Angela Fiordilino founded Phoenix Marketing Solutions, a full-service medical communications and integration company, in 2002.
Tracy's passion, integrity, and leadership in medical communications have led Phoenix to success through the development of innovative, enterprise-wide turnkey services that meet the ever-changing compliance and regulatory demands of the medical marketing landscape. This combined with Angela's ability to lead large teams with focus, clear direction, and professionalism have led the two to overcome industry obstacles, adapt to change, and grow Phoenix Marketing Solutions into a best-in-class resource for the Life Sciences Industry.
Phoenix is committed to making a difference for the patients that are served by the Life Sciences Industry. As such, Phoenix serves small, medium, and large bio/pharmaceutical companies with end-to-end medical communications services. From generating insights that lead to the development of clinically relevant information for healthcare professionals, to streamlined content delivery across Phoenix's enterprise-wide platforms, Phoenix helps clients to transform their science into clinical practice.
Tracy is the 2005 New Jersey winner of the Ernst & Young Entrepreneur of the Year Award in the Healthcare Solutions and Services category. Phoenix has been recognized by Entrepreneur; by NJBIZ in "New Jersey's 50 Fastest Growing Companies," ranking number 3 in 2013; and year over year by Inc. Most recently, Tracy and Angela were featured in Forbes as regional female leaders in business.
Tracy Doyle & Angela Fiordilino | Phoenix Marketing Solutions, LLC
tdoyle@phoenixgrp.net | afiordilino@phoenixgrp.net
www.phoenixgrp.net | 908.222.4802
121 Chanlon Road, 3rd Floor, New Providence, NJ 07974