Sponsor Insight
Lorenz & Lorenz LLP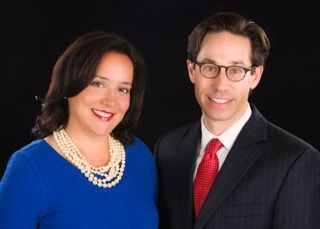 Lorenz & Lorenz, L.L.P. is a personal injury law firm located in Austin, Texas. Since our inception in 2001, we have only represented people who were injured by the negligence of others. In fact, most of the cases the firm handles are car and truck accident injury cases. Limiting our practice to personal injury law enables us to stay up to date on the latest laws and trends pertaining to injury litigation.
Over the last fourteen years we have grown from a one person law office to a firm with eleven attorneys and dozens of support staff. We have built our law firm with the goal of maximizing our client's recovery through negotiation and litigation. Not only are our attorneys successful negotiators we are a leader in central Texas when it comes to advocating for our clients in Court. Throughout our existence we have successfully negotiated or tried every type of motor vehicle accident case and have won compensation for a huge range of injuries, from soft tissue damage to permanent disability and death.
Founding attorney Ted Lorenz has been awarded the Texas Super Lawyer Rising Star designation in 2005, 2006, 2007, 2008, 2009 & 2010. Only 2.5% of attorneys in Texas earn this designation and nominations come from other Super Lawyers who have personally observed them in action. His wife and law partner Lesley Lorenz was recognized as a Texas Super Lawyer Rising Star in 2009 and 2010 and founded and chairs the popular Car Crash Seminar presented through the University of Texas continuing legal education department. The seminar is designed to teach fellow injury attorneys how to handle an auto accident injury case.
Lorenz & Lorenz, L.L.P., has handled thousands of personal injury cases in and around Austin. We have represented clients with minor injuries, people who have been permanently injured, and families whose loved ones were killed by dangerous drivers. We have an in-house investigator and a network of medical and accident reconstruction experts we can draw on when necessary to support your case. At Lorenz & Lorenz, L.L.P., we believe that each client is our most important. In so doing we strive to make the process as smooth and stress free as possible considering the serious nature of an injury case. We are available 24/7 to explain your rights and discuss your case in a free no pressure consultation. Call 877-LORENZ2 (877-567-3692) or contact us online at www.LorenzandLorenz.com.