Sponsor Insight
Wilde & Associates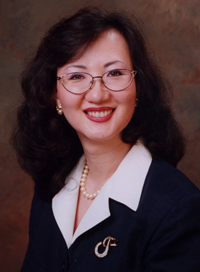 Jinhee has been chosen as one of the top 25 EB-5 lawyers in the U.S. by EB5 Investors Magazine (voted for by thousands of attorneys, immigration brokers/agents, project developers and EB-5 investors), candidates being chosen on reputation, track record and experience. This recognition is richly deserved, as the key aspect of her work, which is repeatedly mentioned by clients and colleagues, is her exceptional customer service. With hundreds of clients overseas she makes sure that phone calls and emails are replied to personally within 24 hours - tackling issues fast instead of within days or even weeks. It is the personal care, thorough grasp of detail and speed of delivery that make Jinhee exceptional.
Ms. Wilde began her legal career as a prosecutor for the city of Chicago, then served as Attorney Advisor, Special Counsel and Inspector Designee for the U.S. Dept. of Agriculture. She then entered the private sector as a partner at prominent Washington law firms before founding her own firm, Wilde & Associates LLC, where she is Principal and Managing Partner. The firm deals with clients from around the world and across the USA, and as an immigrant herself she knows the importance of the process. Her 29 years of diverse legal experience and her attention to detail have resulted in a 100% approval track record on EB-5 cases thus far. Jinhee feels that the beauty of EB-5 is that it is a win-win situation, with the U.S. obtaining economic growth through true job creation and foreign investors getting immigration benefits and good investment opportunities. Jinhee also avoids any conflict of interest by representing only immigrant investor clients.
Testimonials attest to the passion, integrity and commitment experienced in dealing with Jinhee Wilde. She is a widely respected immigration lawyer, active in the American Lawyers' Association, and has chaired several committees in its D.C. Chapter. She has also chaired the Immigration Section of the Bar Association of Montgomery County in Maryland, and is often invited to speak at legal conferences and seminars on immigration matters, particularly EB-5.
The focus of Wilde Associates comes from how Jinhee takes all her clients' cases as if they were her own and trains her staff to do the same, her mantra being 'no-one is perfect, but we must strive for perfection', and numerous satisfied clients have commented on how the entire office go above and beyond what other law firms offer their clients.
So if personal care, thorough grasp of detail and speed of delivery are what you want, then you need look no further than Wilde & Associates, led by Jinhee Wilde, a deserving legal superstar.