Sponsor Insight
Attorneys stand proudly to defend rights, individual freedoms, people and their families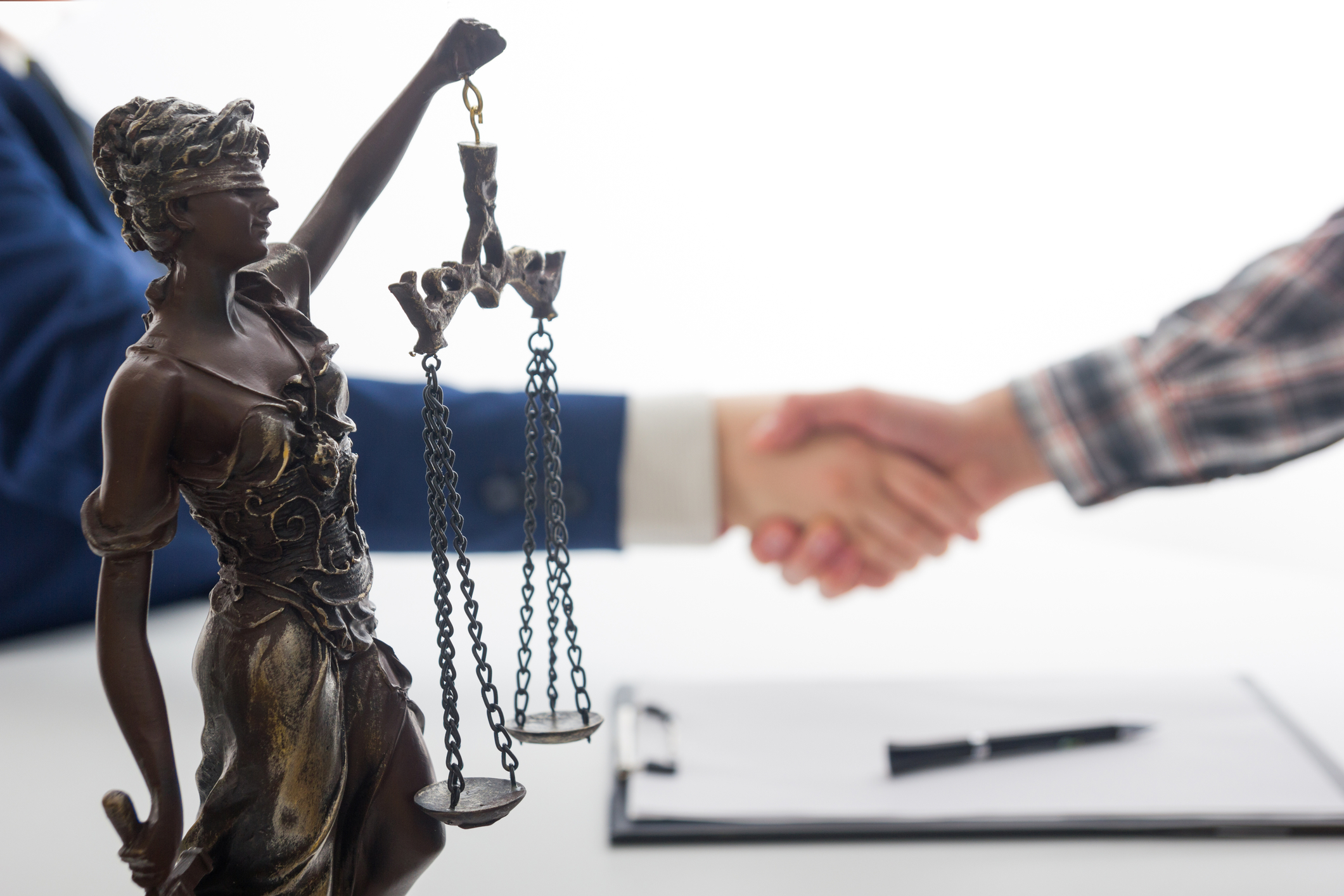 Every form of modern civilization is governed by law, but sometimes the layers of rules that keep society in order can be convoluted, archaic, prone to manipulation or simply plain difficult to understand. Expert help, however, can be a godsend when it comes to navigating complicated legal procedures within such diverse areas as personal injury and criminal defense, and it could mean the difference between being unfairly penalized and getting the justice you deserve.
So, what separates the good attorneys from the great ones? An important factor is that good attorneys always place their clients' needs first. They act tactically and decisively, using their knowledge of the legal framework and their experience at the bar to deliver relief for their clients and to help them through an often trying and stressful time in their lives.
Becoming a Leading Attorney isn't easy, it requires many long hours of reviewing past cases and arguments to gain a thorough grounding of the legal precedent in a chosen field. It requires working up from the very bottom rung of the ladder and paying your dues. It necessitates the tact and empathy to advise a client to pursue the most advantageous course of action for them, even if the client is resistant as they can't see the bigger legal picture at the time. The mental strength, courage and determination required to be a Leading Attorneys make it a unique challenging profession, and ultimately a richly rewarding calling.
Take a look at some of the Leading Attorneys below:
As managing partner of Herrman & Herrman, P.L.L.C., Gregory Herrman, has continually strived to uphold the firm's commitment to helping the people of South Texas. Herrman & Herrman, P.L.L.C. believes strongly in providing only the highest levels of customer service while guaranteeing their attorneys will vigorously pursue justice for their clients.
In the 28 years since its founding, Herrman & Herrman, P.L.L.C. has grown significantly along with the population of the South Texas region. Today, the law firm has 13 attorneys and 92 staff members ready to serve clients in Corpus Christi, San Antonio, and the Rio Grande Valley.
While big wins are satisfying, Mr. Herrman takes the same professional satisfaction from successful outcomes for clients with smaller cases.
The Herrman's come from a family of lawyers including their father, a grandfather and an uncle who instilled in them the importance of serving clients and being their advocates.
Look to the right to find out more
Since 2009, founding attorney Adam J. Zayed has built Zayed Law Offices on the principles of integrity, dedication, and hyper-competency. As the leader of one of Illinois' most formidable trial law firms, Mr. Zayed has been decorated with awards and appointments to leadership positions in numerous Bar Associations including the National Trial Lawyers – Top 40 Under 40 and Top 25 Medical Malpractice Lawyers, the American Bar Association – Board of Fellows, Illinois Trial Lawyer Association – Board of Managers, the Million Dollar Advocates Forum, Super Lawyers' Rising Star designation, and Avvo – 10.0 Superb Rating.
Mr. Zayed's tremendous drive to remedy wrongs suffered by individuals as a result of the negligence of corporate interests laid the foundation for Zayed Law Offices to recover many millions for their clients over the years. One of the things that sets Mr. Zayed and his firm apart is their emphasis on statistics, strategy, behavioral science and a willingness to truly build a case for clients, brick by brick, in order to grow each case into a vehicle to secure full and fair compensation.
Look to the right to find out more
The Buckfire Law Firm is widely recognized as the top-rated personal injury law firm in Michigan. Founded by attorney David Buckfire in 1969, the family-owned law firm has achieved outstanding trial verdicts and settlements for more than 50 years.
Firm President and Lead Trial Attorney Lawrence J. Buckfire leads a team of 10 highly skilled and experienced lawyers, whom have combined to win a significant volume of multi-million-dollar cases across the state. Buckfire Law is staffed with a professional team of paralegals, case managers and secretaries. Together, they provide injured clients and their families with the best possible legal representation.
Look to the right to find out more
With over a billion dollars collected for its clients in Mass Tort, Class Action, Commercial Litigation, Personal Injury, and Intellectual Property cases, the Potts Law Firm delivers results for its clients time and time again. The firm was founded in 2002 by its National Managing Partner Derek Potts with only three attorneys and one office in Kansas City. The firm built rapidly on record setting plaintiffs' verdicts and settlements, including a $12.1 million verdict for a child injured due to medical malpractice. In 2009, Potts was appointed to the steering committee for Kugel Hernia Mesh multi-district litigation (MDL), and was one of lead trial counsel in the massive Transvaginal Mesh product litigation.
Potts continued to lead on several steering committees for major mass torts, including pharmaceutical mass tort litigation, auto defect mass tort litigation, and Hurricane Harvey litigation and eventually moved the firm headquarters to Houston, Texas. The Houston office expanded far beyond the mass tort world, claiming successes in hundreds of individual personal injury and wrongful death cases – including many against General Motors.
Look to the right to find out more
Envision Family Law is a premier family law firm located in the Pacific Northwest. The firm was founded by Jason Benjamin and Timothy Healy, two attorneys who have been practicing law for over 25 years.
The firm's mission is to obtain the best possible client experience. They accomplish that by focusing on individual client needs during difficult and stressful times so they can focus on their future. Their strong and compassionate legal expertise is combined with new and better standards for efficiency and customer service. They are also able to answer a phone call or text message 24 hours a day, seven days a week.
Look to the right to find out more
Wise Morrissey, LLC is a small firm of lawyers with large firm experience, reputations and credentials. Their named partners are among the most highly skilled and highly regarded attorneys in Illinois. As a group of award-winning personal injury lawyers serving Chicago and Cook County; all of their attorneys are experienced in the courtroom as well as at the negotiation table. Consistently ranked as one of the top 10 personal injury firms in Chicago for verdicts and settlements, their attorneys have secured hundreds of millions of dollars in compensation for clients suffering catastrophic injury or loss.
Look to the right to find out more
Many people have never dealt with a personal injury claim before. At Budin Law Offices a skilled Chicago personal injury attorney will guide you through the process as quickly and efficiently as possible. With nearly 30 years of experience, their main goal is to provide effective professional legal representation and get you the compensation you deserve for your injury.
Budin Law Offices have obtained numerous record settlements and verdicts for their clients and have the resources and experience to provide aggressive and dedicated personal injury representation. With years of experience, a Chicago personal injury attorney from Budin Law Offices will get you the maximum amount of compensation possible.
Look to the right to find out more
The Ernst Law Group is a Plaintiff Trial Lawyer firm located in San Luis Obispo, California. Don Ernst has been leading his team of attorneys – Don Ernst, Taylor Ernst, Nigel Whitehead, Chris Edgington, Terry Kilpatrick and John Carlson for more than forty years. Not all personal injury law firms are the same. Your choice in representation directly affects the compensation you will receive and the difference your representation makes in the outcome of your case cannot be overstated. Ernst Law Group conducts thorough investigations, locates and hires the best experts regardless of cost, finds the best possible treatments for your recovery and will prepare your case for trial in order to maximize the total recovery of the client.
Look to the right to find out more
From its inception in 2006, Bublitz Law PC has consistently provided the Treasure Valley Idaho community with top quality legal services. The founder of the firm, Gerald Bublitz, focuses solely on criminal defense and has a reputation in the community for excellent trial practice and litigation, with a trial record of wins in the courtroom on difficult cases that has been the foundation of his reputation and success. He has been selected as a Super Lawyer, and his record includes many accolades such as an AV Preeminent rating on Martindale Hubbell, and past recognition in multiple publications and awards.
Look to the right to find out more
For more information on Legal Insight Sections please contact inquiries@insight-team.com