Sponsor Insight
Buckfire Law Firm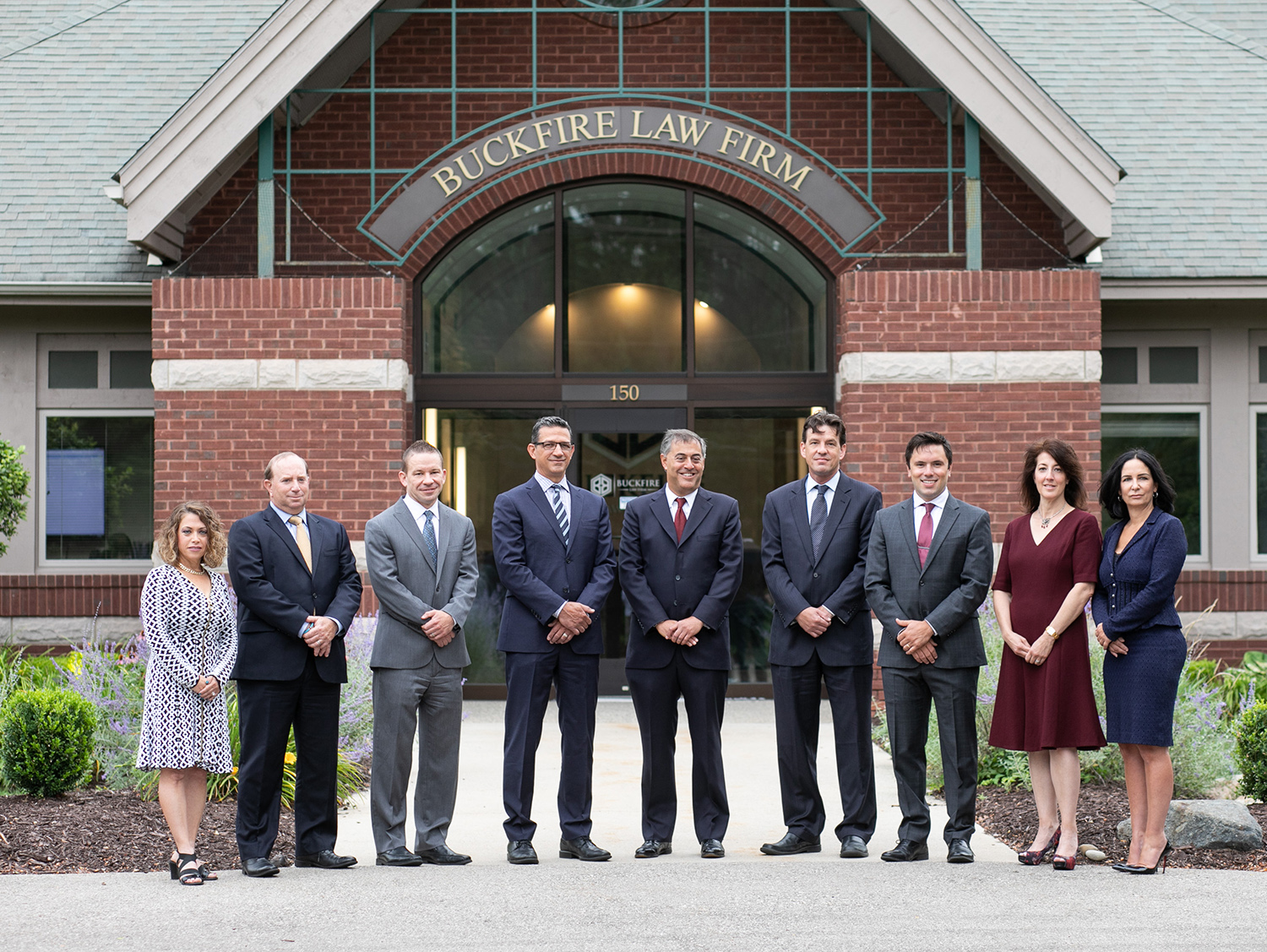 The Buckfire Law Firm is widely recognized as the top-rated personal injury law firm in Michigan.
Founded by attorney David Buckfire in 1969, the family-owned law firm has achieved outstanding trial verdicts and settlements for more than 50 years.
Firm President and Lead Trial Attorney Lawrence J. Buckfire leads a team of 10 highly skilled and experienced lawyers, whom have combined to win a significant volume of multi-million-dollar cases across the state.
Named to U.S. News & World Reports' "Best Law Firms" annual list for nine straight years, Buckfire Law is staffed with a professional team of paralegals, case managers and secretaries. Together, they provide injured clients and their families with the best possible legal representation, according to Buckfire.
"Our legal team is friendly and eager to help. We always offer a free case consultation and will never hurry you off the phone," Buckfire said. "We meet clients at our offices and visit them in their home, a hospital, or any location."
With offices located in Southfield, Detroit, Ann Arbor, and Macomb County, Buckfire & Buckfire, P.C. represents injury and accident victims throughout the entire state, including in Monroe, Alpena, Lansing, Kalamazoo, Battle Creek, Muskegon, Traverse City, and Grand Rapids.
AREAS OF PRACTICE
Buckfire & Buckfire, P.C. handles a wide range of personal injury cases, including:
Motor vehicle accidents
Medical malpractice
Nursing home neglect
Birth injuries
Wrongful death lawsuits
Sexual assaults
Traumatic brain injuries
Spinal cord injuries
Police misconduct and prison injuries
Insurance disputes
Poisonings
Worker's compensation
Products liability
Slip and fall accidents
Dog bites and attacks
AWARDS & ACCOLADES
The Buckfire Law Firm and its highly touted attorneys have earned a bevy of awards and distinctions in the legal industry, including:
U.S. News & World Report - Best Lawyers Best Law Firms
The National Top 100 Trial Lawyers
Best Attorneys of America
Lawyers of Distinction
The Best Lawyers in America
Super Lawyers
Martindale-Hubbell AV Preeminent Rating
Multi-Million Dollar Advocates Forum
ASSOCIATIONS AND MEMBERSHIPS
Buckfire & Buckfire, P.C. and its attorneys are members of several reputable and prestigious organizations, including:
American Association for Justice
Michigan Association for Justice
Michigan Brain Injury Provider Council
Spinal Cord Injury Association
Governors Highway Safety Association
The League of American Bicyclists
SUCCESSFUL SETTLEMENT AND VERDICTS
Buckfire Law Firm attorneys have a strong track record for obtaining multi-million-dollar verdicts and settlements for their clients. Some examples include:
$5,000,000 jury verdict in an assisted living wrongful death case.
$4,500,000 medical malpractice settlement against a hospital.
$3,650,000 settlement in a memory care unit death lawsuit.
$3,250,000 settlement against a surgeon and hospital.
$3,000,000 settlement in a fatal truck accident case.
$3,000,000 sexual assault settlement against a doctor and hospital.
$3,000,000 cerebral palsy malpractice settlement.
$2,000,000 in a fatal car accident.
$1,425,000 slip and fall jury verdict.
$1,350,000 child lead paint poisoning settlement.
$450,000 dog bite settlement for a child.
IN THE COMMUNITY
Since 2014, Buckfire & Buckfire, P.C. has helped support students seeking higher education. The Michigan-based firm awards more than a half-dozen scholarships as a part of its mission to give back to the community, including:
Buckfire & Buckfire, P.C. Disability Scholarship
Buckfire & Buckfire, P.C. Law School Diversity Scholarship
Buckfire & Buckfire, P.C. Medical School Diversity Scholarship
Buckfire & Buckfire, P.C. Paralegal Scholarship
Drug Lawsuit Source Single Parent Scholarship
Drug Lawsuit Source College Fund Scholarship
PROVIDING FIRST RATE CLIENT SERVICE
The Buckfire Law Firm prides itself on providing an amazing client experience. From the initial phone call through the conclusion of the case, the firm "treats every client with the highest priority," Buckfire said.
This includes regular communications, access to lawyers seven days a week, and a support staff dedicated to helping the client in every way possible to achieve a great result, Buckfire said.
NO FEE UNLESS YOU WIN
The Buckfire Law Firm is dedicated to improving the lives of its clients through the justice system, and helping bring both compensation and closure to clients.
Under the Buckfire & Buckfire, P.C. No Fee Promise, the family-operated law firm represents clients on a contingent fee basis. This means there are no legal fees unless the client receives a settlement, a
"And, we pay all of the case costs and expenses," Buckfire said. "We take care of everything from start to finish to lift the weight off our clients' shoulders."