Sponsor Insight
Zayed Law Offices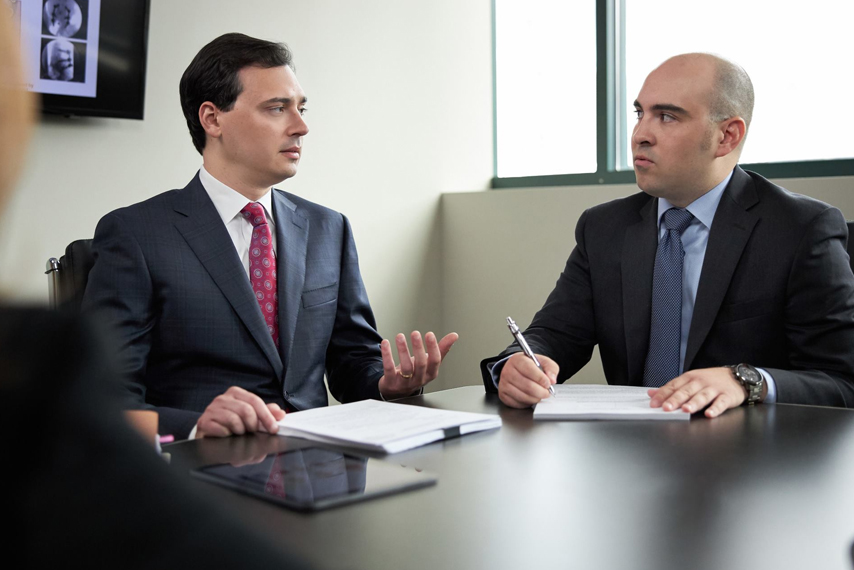 Since 2009, founding attorney Adam J. Zayed has built Zayed Law Offices on the principles of integrity, dedication, and hyper-competency. As the leader of one of Illinois' most formidable trial law firms, Mr. Zayed has been decorated with awards and appointments to leadership positions in numerous Bar Associations including the National Trial Lawyers – Top 40 Under 40 and Top 25 Medical Malpractice Lawyers, the American Bar Association – Board of Fellows, Illinois Trial Lawyer Association – Board of Managers, the Million Dollar Advocates Forum, Super Lawyers' Rising Star designation, and Avvo – 10.0 Superb Rating.
The firm, with several offices throughout Chicagoland area including Chicago, Rockford, Wheaton, Peoria, Aurora, and their flagship location in Joliet has a strong reputation among peers in the legal field by providing vigorous yet compassionate representation.
Mr. Zayed's tremendous drive to remedy wrongs suffered by individuals as a result of the negligence of corporate interests laid the foundation for Zayed Law Offices to recover many millions for their clients including a $1,770,000 award for a client injured as a result of the negligence of a Cook County Sheriff, $1,500,000 award on behalf of a client injured as a result of a commercial vehicle driven on behalf of a big box store, and $1,300,000 award on behalf of a victim of wrongful death, among many other sizable and record awards. One of the things that sets Mr. Zayed and his firm apart is their emphasis on statistics, strategy, behavioral science and a willingness to truly build a case for clients, brick by brick, in order to grow each case into a vehicle to secure full and fair compensation.
Zayed Law Offices has fought against some of the largest and most powerful corporations, trucking companies, municipalities, and insurance groups in existence. Zayed Law Offices is a different kind of law firm, and their mission is different from other law firms. They are a trial law firm, and their multifaceted goal includes taking on a plurality of the most complex and catastrophic injury cases in the State of Illinois. The firm's goal is not to profiteer from the suffering of their clients, but rather to express and convey the full totality of the clients' losses. Zayed Law will leave no stone unturned in their efforts to quantify how injuries have diminished the firm's clients' quality of life. They aim to be the best in the State of Illinois, but also, they aim to be the best in the Country at leveraging the losses their clients in order to demand that insurers and corporate interests comply with the law and remedy the wrong done their clients as well as to make clients as whole as possible.
Their brand of trial advocacy integrates elements of statistics, business, finance, and strategy, mixed with tremendous legal experience and trial advocacy. There is an elegance to trial law. And in the view of Zayed Law Offices, juries and Courts are essentially a fulcrum.
The firm's motivation is unique. Zayed Law is not motivated by money. But rather they are motivated by the challenge and the responsibility to amplify their clients' cases. At the end of the day, Zayed Law Offices fights for their clients. They win for their clients. The firm is motivated by succeeding for their clients. No matter what happens, no matter how hard the going gets, they remain loyal to their clients and their interests.