Sponsor Insight
Law Offices of Joseph Lichtenstein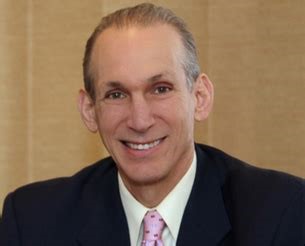 Joseph Lichtenstein is well known for his work in medical malpractice litigation both in New York State, and nationally. He has over 30 years of experience in medical malpractice litigation. He has litigated hundreds of medical malpractice cases.
Joseph Lichtenstein has obtained multiple 7- and 8-figure verdicts in medical malpractice cases, including a verdict for $47,000,000.00, and the highest award in New York State in an Erb's Palsy case - an award worth over $15,000,000.00.
Mr. Lichtenstein was just named Leading Medical Malpractice Litigator of the Year in the Northeast United States by Lawyer International.
He was named Medical Malpractice Attorney of the Year in 2019 by the Top 100 Registry, repeatedly and consistently been named as a "Super Lawyer," a peer-review rating reflecting the top 5% of practitioners. He has also been named to the list of "America's Top 100 Attorneys" a peer-review rating of the top attorneys in each state; named "10 Best Attorneys" by the American Institute of Personal Injury Attorneys", named "Top Attorney New York Metro Area."
Mr. Lichtenstein has often been asked to lecture concerning medical malpractice cases to both New York State and national attorney organizations concerning cutting edge litigation strategies.
Mr. Lichtenstein has successfully developed ground-breaking legal theories in medical malpractice litigation. Joseph Lichtenstein is regarded as one of the foremost experts in the United States regarding litigation and trial of brachial plexus injury cases.
Kenneth Levine, another nationally recognized leading figure in Brachial Plexus (Erb's Palsy) litigation wrote of Joseph Lichtenstein:
"Joe has consistently taken the lead on issues such as maternal forces and other related brachial plexus matters. His meticulous research and persuasive arguments have convinced judges to issue favorable rulings that others in our group have tried and failed to achieve. His work helps expose nonsense such as the maternal forces argument and helps us all fight for the injured children we represent. Thank you Joe. We appreciate your hard work and tireless efforts to expose the lies, half truths and junk. I am sure I speak for all of us when I say thank you for allowing us to ride on the coat tails of your fine work."
In a personal letter to Mr. Lichtenstein from Justice Douglas McKeon, Justice McKeon stated:
"I suspect Muhammad will be the first of many cases which finally address the "forces of labor" theory of brachial plexus injury. It's no surprise Joe that you're at the cutting edge of the debate."
Joseph Lichtenstein, and his associate attorneys, and staff, pride themselves on their 100% dedication toward the success of every case.