Sponsor Insight
Spitz, The Employee's Law Firm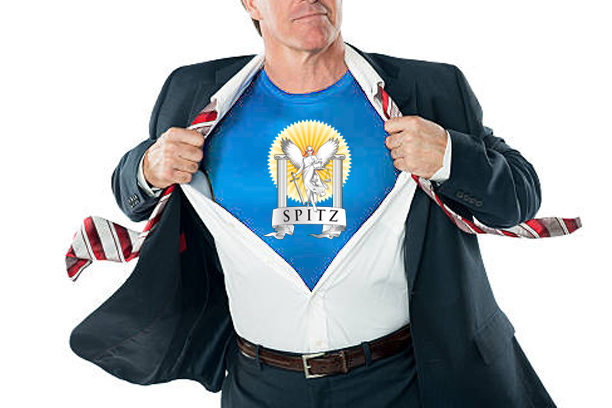 Superstars & Superheroes: Spitz, The Employee's Law Firm
Spitz, The Employee's Law Firm has participated in Newsweek Premier Law Firms several times before. This year they are proud to be included in the exclusive Newsweek.com feature, "Legal Superstars".
But more than that, Spitz, which is one of the top three largest law firms in the United States dedicated exclusively to representing employees, houses the best team of undercover superheroes that an employee can hire. These lawyers put more resources, more experience, more power and unyielding effort into fighting for the rights of harassed and discriminated employees than any other firm. Spitz is the Justice League of employment lawyers.
This year, Spitz has been included again in the Newsweek Legal Superstars feature because of their relentless effort to help women who have been victimized by sexual harassment on their jobs. "We fight every day to protect women from being sexually harassed in the workplace. It is a horrible, demeaning and traumatic problem that should not be tolerated in any workplace," said Brian D. Spitz, the founding and managing partner of Spitz, The Employee's Law Firm.
"Our attorneys have tried and won sexual harassment cases to juries. Unfortunately, we have dealt with almost everything imaginable from rape and sexual abuse of minors to hostile working environments based on overt sexualization of the workplace. We fight it all."
Spitz's employment lawyers fight sexual harassment beyond the confines of the courthouse too. On November 16, 2021, Spitz attorneys, including Mr. Spitz and Chris Wido, accompanied their client, Lora Henry, to Washington D.C. to testify before the House Judiciary Committee regarding legislation H. R. 4445, more commonly known as the Ending Forced Arbitration of Sexual Assault and Sexual Harassment Act of 2021. The objective of the Act is to preclude the victims of sexual harassment in the workplace from being forced to prosecute their claims in the shadows of a closed room by a single arbitrator as opposed to in open court by a jury of the victim's peers.
At the Congressional Hearing, Rep. Madeleine Dean (D-PA) reported that "Eighty-five percent of women report experiencing unwanted sexual behaviors in the workplace." Rep. Greg Stanton (D-AZ) further told the committee, "Forced Arbitration Agreements are ... designed to silence critical voices, perpetuate abuse and enable the positions of power. Justice is rarely done in secret."
Mr. Spitz, who is one of the half percentage of attorneys selected and sworn in to practice before the United States Supreme Court and who has spoken at national conferences about the need to fight mandatory arbitration agreements, said "Legislators at both the state and federal levels who continue to allow employers to make confidential and binding arbitration agreements conditional to get a job for workers have absolutely no interest in protecting women from being sexually harassed by their bosses. They arm racists, sexist, homophobic, and otherwise discriminatory bosses with both a shield and sword while leaving the weakest and most oppressed of our nation's workers to fend for themselves."
Those who spoke against guaranteeing sexual harassment victims a right to a day in court before a jury asserted that it was actually better for the victims to be forced into arbitration. For example, Rep. Jim Jordan (R-OH) told the committee that arbitration is "easier, more affordable and much faster. Going to court can be extremely expensive" and would face an "army of attorneys" if given the choice of going to court.
"Rep. Jordon's comments that sexual harassment victims would face armies of attorneys and unbearable costs to challenge this horrific conduct in court can only be viewed as discouraging these women from ever coming forward to face the grim battle that he paints. In reality, our firm provides large firm resources to our clients, who pay absolutely nothing out of pocket to pursue their claims; and under Title VII, the trial court judge determines what are reasonable fees for the employer to pay our fees – not the client. We will protect these women and fight with everything we've got for their rights."
Undercover Superheroes.