Sponsor Insight
University of North Carolina Asheville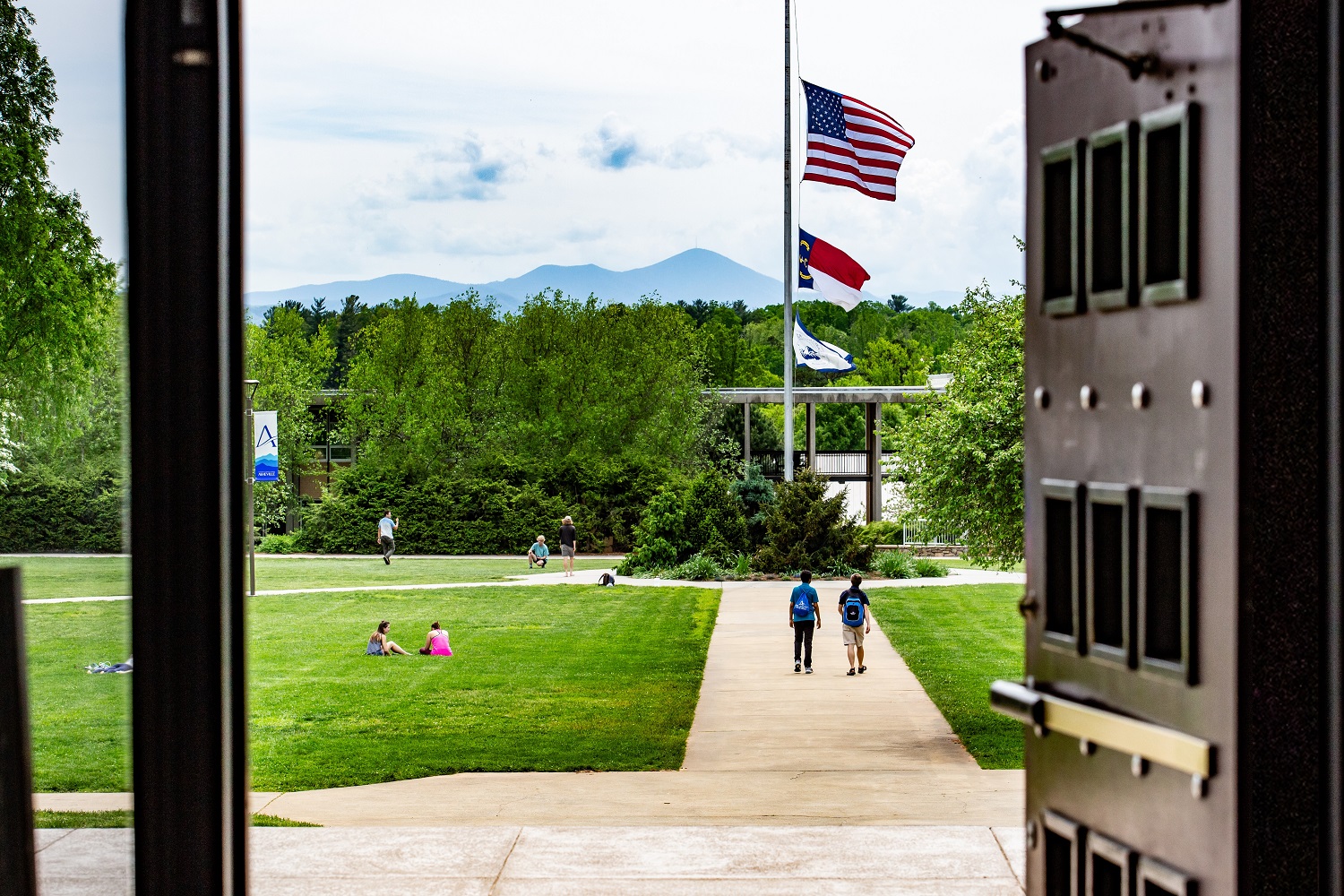 With Graduates on All Seven Continents, UNC Asheville Preps Students for Next-Generation Careers
Surrounded by the Blue Ridge Mountains in one of America's great Southeast destinations - Asheville, North Carolina - UNC Asheville students work side-by-side with faculty and staff experts to create new technologies and solutions to modern problems. They gain the skill sets that employers want including a broader understanding of the world, critical thinking, creative problem solving, and pursue collaborations that lead to change and innovation.
Points of Pride
#8 in National Public Liberal Arts Colleges - U.S. News & World Report's "2020 Best Colleges"
"America's Best College Values 2019" - Forbes
Asheville Named a Top U.S. Destination - Lonely Planet, 2017
16 NCAA Division I Athletic Teams
Accredited by the Association for the Advancement of Collegiate Schools of Business (AASCB)
Environmental Studies Program is a pre-professional program "with unusual strength in preparing students for careers" for 15 consecutive years - The Fiske Guide to Colleges
"Tree Campus USA" and "Bee Campus USA" for environmental stewardship efforts
With a student body of 3,600 and 13:1 student-faculty ratio, UNC Asheville provides a purpose-driven education for intellectually curious students.
Take environmental equity major Lindsey Nystrom, for example. You won't find that program in UNC Asheville's course catalog because Lindsey designed it herself.
With a passion for the planet, Lindsey assumed she would major in ecology, but a class in sociology and an internship at UNC Asheville's NEMAC (National Environmental Modeling and Analysis Center) changed her direction and offered real-world experience working on national climate resilience projects.
"Doing that research helped kickstart my passion and showed me that there is no climate science without social justice," Lindsey says.
Down the hall, students studying engineering, one of UNC Asheville's most popular majors, are pursuing joint Mechatronics Engineering degrees from UNC Asheville and NC State University, combining the best that two nationally recognized universities have to offer.
Students can also work in our cross-disciplinary STEAM Studio (Science, Technology, Engineering, Art, Math)—the same makerspace where UNC Asheville students and faculty engineered Wake, the largest public art installation ever shown in Times Square, NYC.
This collaboration, guided by renowned conceptual artist and MacArthur Genius Mel Chin, allowed art major Jeb Hedgecock '19 "to think about sculpture in new ways and make art that defies traditional boundaries."
On another continent, biology major Ari Miller and Assistant Professor Graham Reynolds spent their summer in Vietnam discovering new species of reptiles and researching biodiversity through a Smithsonian Grant; they will continue to work together, as Graham has been named a National Geographic Explorer through 2022.
Ari's project is one of hundreds of undergraduate research projects originating on campus each year. As founders of the acclaimed National Conference on Undergraduate Research, UNC Asheville undergraduate students have been conducting master's-level research alongside faculty mentors for more than 30 years. Sixty-five percent of students complete original research, setting them apart in graduate school and the workforce.
Some students cultivate leadership skills early though internships, such as Student Body President Isaiah Green. As a management major and entrepreneur, he's taking his existing skatewear brand to the next level. Last summer, Isaiah worked with a team to create a new shoe for Asics to be sold at Foot Locker through an internship with PENSOLE, a footwear design academy in Portland, OR.
Equipped with UNC Asheville's contemporary liberal arts and sciences education, our students aren't only prepared for a career—they're prepared for any career. UNC Asheville alumni have worked on all seven continents and their work has spanned The Wall Street Journal, the National Oceanic and Atmospheric Administration (NOAA), the St. Louis Cardinals, and many others, while graduates who stay in the area pursue upwardly mobile careers with companies such as GE Aviation, Thermo Fisher Scientific, Eaton Corporation, and in the legal, nonprofit, hospitality, outdoor, and health care sectors.
At UNC Asheville, every path leads to a new vista, there's room for every voice, and the future is a frontier. Learn more at unca.edu.