Sponsor Insight
Wheaton College Massachusetts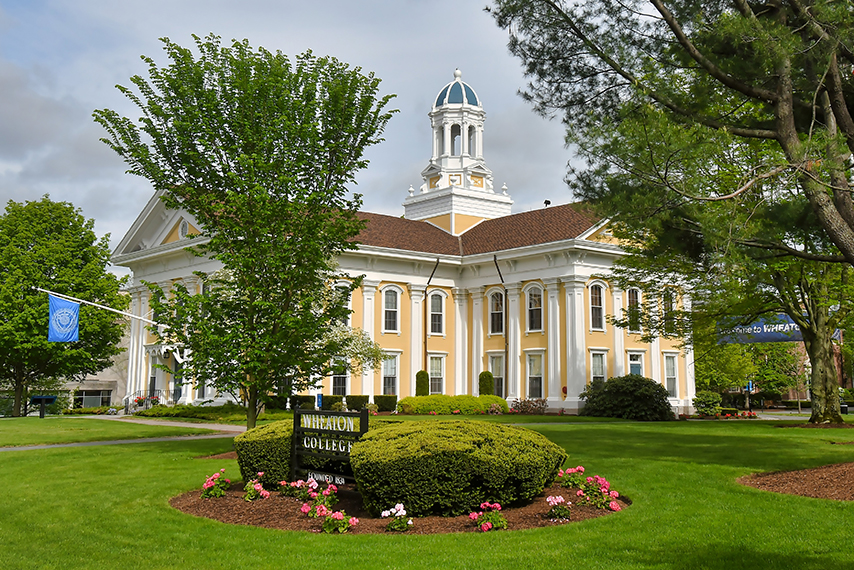 Wheaton is a private, four-year, residential college in Norton, Massachusetts, offering more than 100 career-connected majors and minors, that consistently ranks among the nation's best. Named a Top 50 liberal arts college by The Wall Street Journal and Times Higher Education and included in The Princeton Review's Top 200 Best Value Colleges, Wheaton provides guaranteed access to internship funding along with a highly personalized education in the liberal arts and sciences. The college's innovative interdisciplinary curriculum encourages students to find a path that fits their interests and goals, with close staff and faculty mentorship to help guide that passion to career success.
Located halfway between Boston and Providence, Rhode Island, Wheaton draws students and expert faculty from around the world. The college currently enrolls approximately 1,800 students, representing 40 states and more than 60 countries. Approximately 10 percent of Wheaton's students are international and 23 percent are self-identified students of color, including Asian, black and Latin students. First-generation students account for about 24 percent of enrolled students. Nearly one third of Wheaton students participate in the college's 21 NCAA Division III athletic teams, as well as in one of the world's oldest-running synchronized swimming programs and more than a dozen club and intramural sports.
Wheaton prepares students to create innovative solutions to big challenges and to act on them. The college's living-learning environment, where 96 percent of students live on campus, consists of more than 100+ student organizations that, combined with academics, prepare graduates to live purposeful lives, to be engaged in their communities, to be scientifically and technologically literate, and to act effectively to promote change. Forty-five percent of Wheaton students study abroad through more than 100 programs in more than 50 countries, including several unique faculty-led programs and a semester-long program in Bhutan. Through the support of a grant from the Andrew W. Mellon Foundation, the college continues to explore domestic study away opportunities in an effort to expand upon its already strong offering of international programs, including programs in Boston, New York City, Hawaii and Puerto Rico.
Wheaton offers more than 600 courses leading to a bachelor of arts degree in more than 100 majors and minors, with these offerings continuing to grow. Recent additions include the popular business and management program, a digital humanities minor and a new public health major. Wheaton's innovative academic opportunities included small, interdisciplinary courses that look at big issues from many perspectives; access to innovation spaces featuring cutting-edge technology, including VR/AR, computer-connected machinery and a digital jacquard loom; vibrant social entrepreneurship programs; and a curriculum that gives students the flexibility to adapt their learning to their interests and career goals.
Wheaton's full-time student-faculty ratio is approximately 11 to 1 and the average class size is 15–20 students. Wheaton recently received a $10 million commitment from the Diana Davis Spencer Foundation to expand its comprehensive social entrepreneurship program as well.
Wheaton's academic program is coupled with The Wheaton Edge, a four-year immersive personal and professional development experience designed to lead to graduates' success. Launched in 2015, the program builds upon the college's rich tradition of blending liberal arts and sciences with co-curricular leadership by guaranteeing that all students will have a funded internship, research position or other experiential learning opportunity. The college invests more than $1.2 million per year to support these internships, much of which is funded by donors. Connecting the deep alumni network of more than 19,000 with the dynamic students and committed faculty, the program has led to successful outcomes.
The college's graduates are accomplishing great success upon completion of their degree requirements. Just six months after graduation, 97 percent of Wheaton alumni are employed, enrolled in top graduate schools or engaged in meaningful internships, fellowships and volunteer work, as reported by the past five graduating classes. Since 2000, Wheaton students have won more than 250 prestigious awards, including Fulbrights, Watsons and Rhodes.