Sponsor Insight
Liverpool Hope University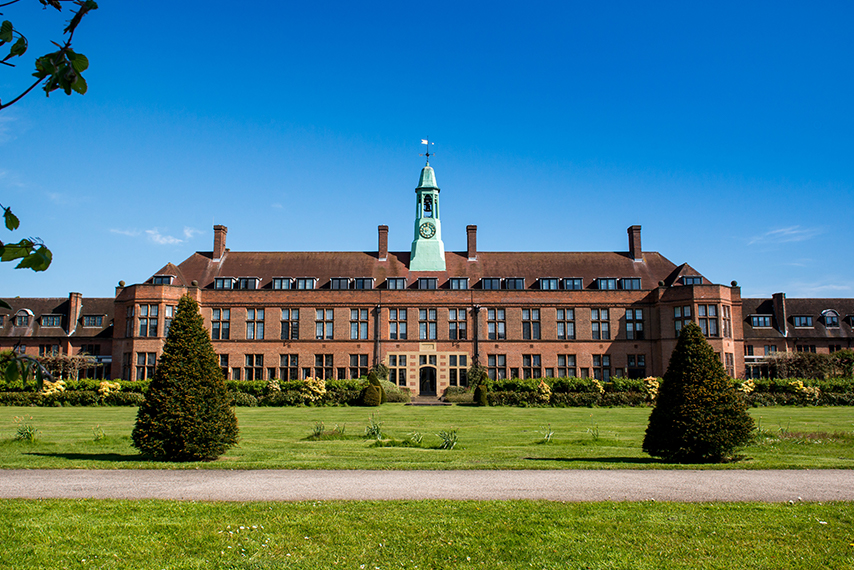 Liverpool Hope University has a distinguished history extending 175 years and is Europe's only ecumenical University. It is based on Christian principles but embraces people of all faiths.
Liverpool Hope supports and encourages students to achieve the highest academic standards while becoming responsible citizens. Its mission is "to educate the whole person in mind, body and spirit".
The University is a collegiate global community, which places students at the heart of every decision. This means student satisfaction is high, with students from all over the world welcomed into the academic community.
The University's beautiful, safe and friendly campuses offer accommodation on site for all international students, while an international hub provides full orientation for visitors and support for students.
The Times newspaper recently named Liverpool as the UK's top city for graduates, based on earnings, living costs and entrepreneurship. Liverpool is rich in culture and has great links to the rest of the UK and Europe for students who want to make the most of overseas opportunities.
Research-informed teaching
Students are taught by scholars who are active researchers, challenging and advancing the boundaries of knowledge. The curriculum is centred on research-informed teaching, with an emphasis on encouraging students to become active enquirers.
Teaching quality is reflected by the gold standard awarded to Liverpool Hope in the UK Government's Teaching Excellence Framework (TEF) assessment. The Framework looks at the performance of the UK's higher education sector and TEF gold represents those universities with teaching 'of the highest quality found in the UK'. Only 20% of all universities in the UK achieved Gold.
Liverpool Hope's Business School has also received recognition, achieving AACSB accreditation. This top international accreditation is held by just 5% of institutions across the world that offer business degrees at bachelor level and above.
An emphasis is placed on real-world experience, with all students encouraged to undertake employment placements. The University's placement service matches students with work experience tailored to their career ambitions.
Liverpool Hope has one of the best graduate employment rates in the UK, with the 2016/17 Destination of Leavers from Higher Education (DLHE) survey revealing 98.1% of graduates were in employment or further education six months after graduating. This makes Liverpool Hope first in England and second in the UK for graduate employment.
State-of-the-art campuses
More than £70m has been invested in recent years to transform the University's Creative and Hope Park campuses. At Hope Park, this includes an excellent Health Science Avenue with fully equipped laboratories, a sports complex and outdoor pitches and courts.
The Creative Campus is dedicated to creative and performing arts with its own professional theatre, Arts Centre, workshops and performance spaces - all set in an award-winning renaissance-style garden. This campus is home to the European Opera Centre and Milapfest, the UK's South Asian Arts Development Trust. They work with world-renowned Indian artists to produce inspirational art, music, dance and educational performances.
Both campuses feature halls of residence for students, with further housing available at the University's Aigburth Park Student Village, a residential campus in landscaped gardens surrounded by shops, bars and restaurants.
An international ethos
The University has a network of international partners around the world, from the USA and Europe, to Asia, Central America and Africa. These academic partnerships provide opportunities for research collaboration, and staff and student exchange.
As well as offering a vast selection of single and combined honours undergraduate and postgraduate degrees, Liverpool Hope runs a Study Abroad programme that welcomes international students who wish to study at the University for a semester. The University also offers Maymester study opportunities for those looking to undertake two to three weeks of learning outside of their own institution.
Remaining true to its founding principles, Liverpool Hope provides a distinctive, supportive and top-quality learning experience. Research informs and underpins teaching at the University, and educating the whole person is at the core of its philosophy.