Sponsor Insight
Mexican Caribbean — Back to Paradise
Rediscover Cancun, Costa Mujeres, Riviera Maya, Cozumel and Tulum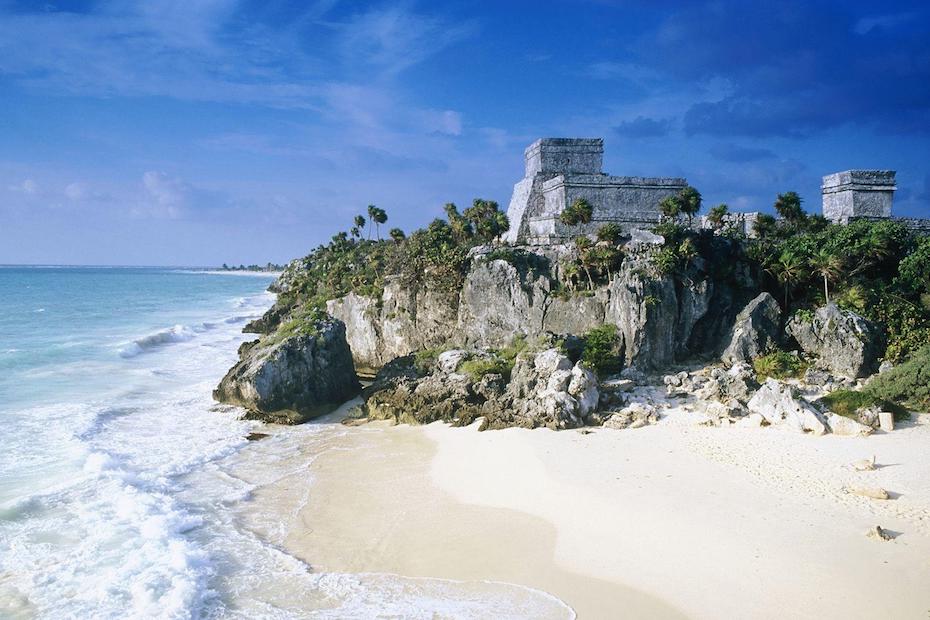 After a year like 2020, we all need time to reconnect with our loved ones, the outdoors, and our inner selves. It's natural to long for a well-deserved break to pause and appreciate what we have; to enjoy an opportunity to recharge our batteries in a safe, secluded, and comfortable environment. Fortunately, choosing a holiday destination that meets all these criteria has never been easier. The Mexican Caribbean, with its iconic destinations like Cancun, Costa Mujeres, Riviera Maya, Cozumel, and Tulum, is just waiting to be rediscovered.
Very few tourism destinations adapted as well as the Mexican Caribbean did during 2020. The region's tourism industry resisted the adversity brought on by the coronavirus and is fully prepared to welcome both national and international visitors back to this lush paradise.
This recovery was made possible through the commitment of thousands of workers and companies that shared a common goal: to make the health and safety of those returning to Mexico a priority. This task was also taken up by the local authorities, who have been quick to deploy and enforce official safety guidelines. Coordinated actions by leaders like Carlos Joaquín González, governor of Quintana Roo, or Mara Lezama, mayor of Cancun, contributed to the region being among the first in the world to obtain key certifications such as the Safe Travels stamp by the World Travel & Tourism Council (WTTC).
The unity shown by service providers and the local government during 2020 will certainly be remembered as a joint effort that triggered a positive, long-term impact for the region. As stated by Roberto Cintrón from the Hotel Association of Cancun, "This collaboration allowed us to once again realize the strength, desirability and unity of this incredible destination."
However, the Mexican Caribbean is much more than white sand beaches and infinite turquoise hues among the waves; it maintains a magical atmosphere while its people embody the warmth of the timeless Mayan culture, known for welcoming everyone with open arms.
The region's hub in the eyes of the world is, without a doubt, Cancun. Since its establishment as a major international destination half a century ago, the city has witnessed the strengthening of its outstanding hotel and commercial infrastructure, crowned by one of the safest and busiest airports in Latin America. As a result, Cancun has become one of the world's most famous beach destinations.
In recent years, the Mexican Caribbean has diversified to meet the demands and desires of different types of travelers. When looking for a getaway from the noise and fuss, there's no need to go far. Only 10 minutes north of Cancun is Costa Mujeres, a quiet destination with an unspoiled coastline and luxury hotels that embrace a philosophy of minimally affecting the natural environment; where mangroves and rainforest ecosystems abound.
The touristic corridor known as Riviera Maya starts south of Cancun at Puerto Morelos. Its territory extends for 120 kilometers along the coast of the Caribbean Sea, including the city of Playa del Carmen and Akumal, home to some of the most luxurious resorts in the Caribbean.
Just opposite Playa del Carmen, the island of Cozumel offers a wide range of underwater sports. This dreamlike island is considered a sacred place by the Mayans, hosts one of the world's most important coral reef systems. Together with scenic golf courses and cycling tracks, the island also provides plenty of land-based entertainment for sporty visitors. Cozumel is also famous for its international cruise port and legendary Carnival celebrations.
Tulum, on the other hand, is a lush escape where visitors find rest and relaxation. The eco-chic lodging alternatives along the coastline of its pristine beaches, the beachfront archaeological site, and the charming town all make this destination unique. Nature is the common factor across all the activities offered in Tulum, hence the tireless efforts to regenerate and preserve it and to instill this conservation vision in its visitors.
Following that same trend, we find Holbox. Located in the Yum Balam ecological reserve, this little island invites visitors to fully immerse themselves in nature and enjoy a vacation with an ecological perspective. Although this is a place where serenity reigns, there is also room for excitement. Holbox is famously home to whale sharks, and there are tours that offer the chance to swim with this majestic animal.
Destinations to visit in the Mexican Caribbean seem unlimited after arriving at Grand Costa Maya. The route to this subregion begins in Chetumal, where the beach and city meet in perfect balance. This scenic strip continues at Lake Bacalar, also known as the "Seven Colors Lagoon," and ends in Mahahual, one of the best-kept secrets of local tourism!
This year, discover the Mexican Caribbean, a place like no other and diverse in its world-famous destinations and unforgettable tourist attractions: cerulean sea, white sand beaches, rainforests, archeological sites, cenotes, underground rivers, islands, lagoons, Mayan culture and unparalleled history.