Sponsor Insight
Fairmont Mayakoba, Where Discovery Comes Naturally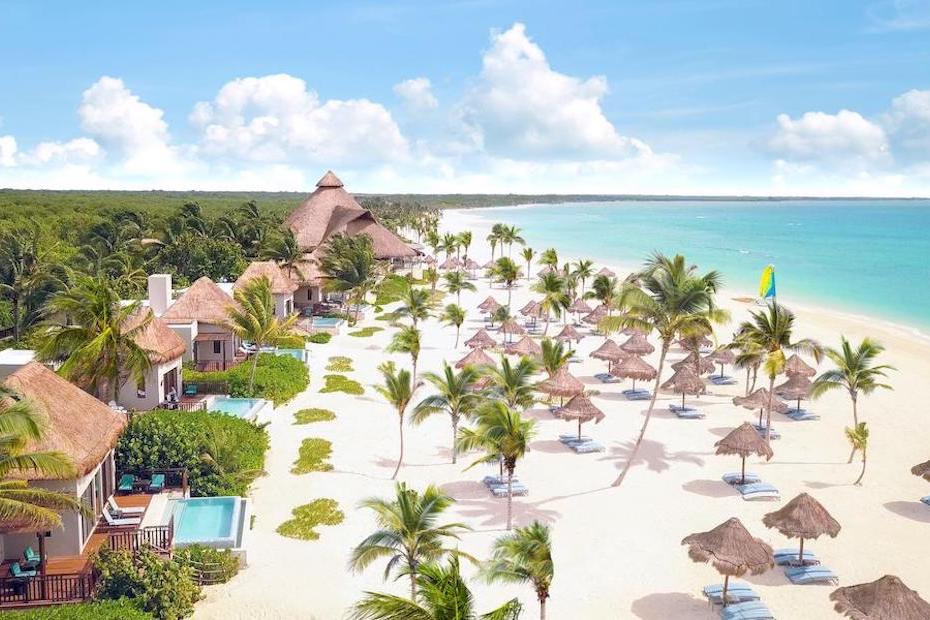 Over the past few decades, the global perspective has changed when it comes to luxury tourism. Today, more than ever before, the opportunity to take a break from the daily grind in a place surrounded by nature is considered a luxury. That's one of the reasons why hotel groups have sought to develop resorts that, rather than imposing themselves on a natural setting, adapt to their surroundings and provide visitors with unforgettably unique travel experiences.
The Riviera Maya has become a benchmark for this trend, and it has developed a flawless hotel infrastructure in which two kinds of luxury are merged: the luxury of natural surroundings with breathtaking views, as well as luxury provided by top-tier services and world-class facilities. One pioneering resort that has mastered this balanced art is the unique Fairmont Mayakoba.
The resort is located in the Riviera Maya's most exclusive private complex: Mayakoba, a secluded, safe and luxurious haven nestled between the Mayan jungle and the shores of the Caribbean Sea, only 30 miles from Cancun International Airport. Fairmont Mayakoba offers state-of-the-art lodging and entertainment experiences along its many waterways, tropical forests, mangroves and private beaches. The construction project was carefully designed and developed to preserve the land's flora and fauna. Collaborating closely with the Rainforest Alliance, over 1,500 trees were rescued and relocated during this process, implementing an ancient Mayan technique called socoleo, which highlights the beauty of plants by pruning and replanting them.
With a total of 401 impeccable and spacious rooms providing a sense of tranquility and privacy, guests can choose from mangrove or lagoon views, and there are also beachfront casita-style suites. Guest rooms offer private furnished balconies together with sophisticated spa-like bathrooms and luxurious amenities. Other services include the Willow Stream Spa and two AAA-4 Diamond restaurants: Las Brisas and El Puerto. For sportier spirits, there is also El Camaleón Mayakoba Golf Course, the first PGA course in Latin America.
One of the most striking characteristics of Fairmont Mayakoba is the constant quest for exceeding guests' expectations. This is a well-known trait of Robert-Jan Woltering, the general manager of the resort, who leads a team of well over 700 collaborators. Woltering has worked in five-star resorts on five continents, but he has developed a particularly special connection with Mexico since he arrived in the country.
"Mexico is a great country for me. I was thrilled to join Fairmont Mayakoba's team to take service standards to an even higher level," said Woltering about some of the challenges he faced when arriving in the exotic Riviera Maya.
However, new and more significant challenges appeared for Fairmont Mayakoba during 2020 with the arrival of the coronavirus pandemic, which not only affected the hotel and the region, but the entire tourism industry—a source of more than 2 million jobs in Mexico. According to Woltering, this was like no other assignment he had ever faced in his 30 years of experience in international hospitality.
"No one could have anticipated such a global impact. But as we go through these uncertain times and successfully adapt to our new reality, we see how our resort emerges stronger. Every day that passes is a new lesson learnt. We must face this pandemic not with fear, but with great bravery chasing opportunities."
Fairmont Mayakoba has indeed adapted bravely since its reopening in June; given the nature of its spacious surroundings, the resort possesses a competitive advantage to provide social distancing. Additionally, the resort attained the ALLSAFE certification for following some of the most stringent cleaning standards in the hospitality industry. The resort has also implemented all health recommendations of Quintana Roo's government and provides clear guidance on these actions through the "Guest Assist" program and Accor's "ALLSafeAndWell" program.