Sponsor Insight
Health Services and Infrastructure, Amerimed Has You Covered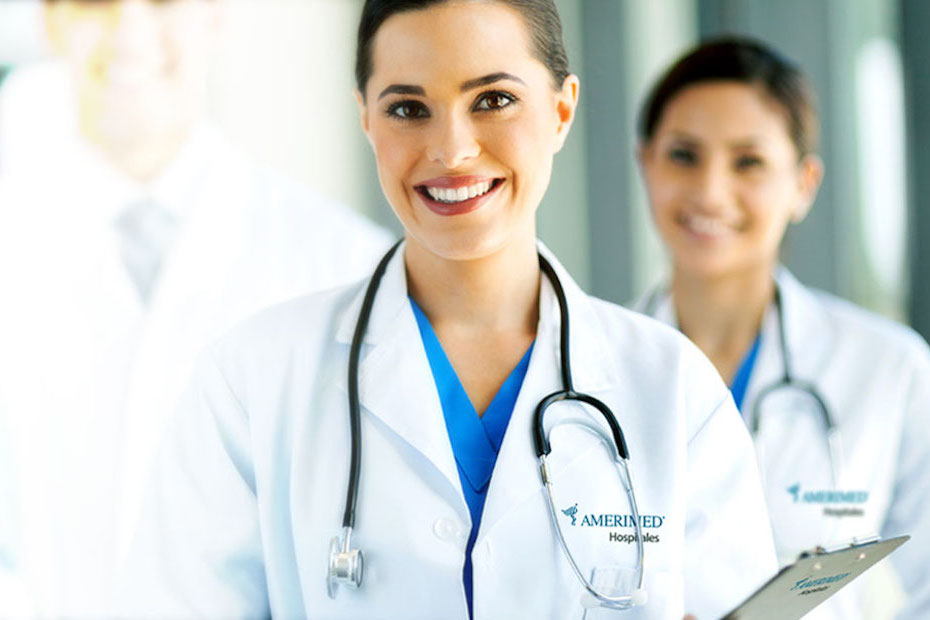 Not so long ago, an idyllic vacation on the beaches of Cancun or the Riviera Maya could have been considered risky, as there was little or no good medical care within reach if needed. Fortunately, when the region exploded as an international tourist destination, and with the arrival of prominent hotel groups, the installation of other types of services naturally followed.
In the region, the private sector has brought with it remarkable hospital infrastructure. This investment has benefited not only tourists for any vacation mishaps, but also the local community members, who can receive specialized treatment without having to travel to another city. As a result, cities like Cancun, Cozumel and Playa del Carmen now have world-class hospitals.
This context is well known to Rafael Espino, the General Director of Amerimed Hospitals in the Mexican Caribbean. For the last few years, Amerimed has been a key actor in the transformation of medical care provision for the main tourist destinations in Mexico.
"In Mexico, we possess an innate culture of service due to the fact that a great deal of our economy comes from tourism. As hospitals, we are complementary and play a very important role. We must provide prime quality services, be at the forefront, and have solutions," said Espino in an exclusive interview. He's certain that a deep commitment to service is the best bonus to professional healthcare in a touristic setting as important as the Mexican Caribbean.
Besides having a highly qualified bilingual team of specialists and nurses, Amerimed is firmly committed to quality and patient safety. Every Amerimed hospital embarks on one or several accreditation processes, and the flagship hospital in Cancun is accredited by The Joint Commission International, the Canadian Healthcare Accreditation Council and the Mexican Consejo de Salubridad General. The group is also a member of the Medical Tourism Association, a privilege earned for achieving the highest service and quality standards required in the United States.
The establishment of quality health services eventually spurred a new trend that has yet to reach its full potential: medical tourism. According to Espino, "Some of the factors that contribute to the development of this industry in Mexico are its geographic location, its lovely weather and the commercial possibilities this gives. And there is, of course, our staff of highly trained personnel that never skimps on kindness.
"The only thing missing is more support from the government, and a better strategy to take advantage of the strengths the country has to develop medical tourism. It's an opportunity we must seriously consider in times of pandemic, which has brought a major economic recession.
"The COVID crisis has been an obvious obstacle to the revival of touristic activity to 100 percent. Our years of experience and modern infrastructure make the Mexican Caribbean stand out in comparison to other touristic destinations. We are ready, while other countries are probably still catching up."
"The government of Quintana Roo, along with our hospitals, the hoteliers and the hotelier association, has come a long way in terms of protecting tourists. We are constantly improving our protocols to guarantee a safe stay for travelers to focus on what really matters—their long-awaited holidays."
Among the medical specialties that Amerimed Hospitals treat are angiology, cardiology, neurology, gastroenterology, gynecology and obstetrics, neonatology and oncology. They also offer odontology and pediatric services, and are experts on internal medicine, emergency medicine and intensive care. All treatments are carried out with top-notch technological equipment and in accordance with international standards, but with prices that are considerably lower than the U.S. and Europe.
"The most important part of our work is to take good and dignified care of our patients, with fair prices. Tourists should know that the Mexican Caribbean is a safe place to travel, a place where they can have a good time without worrying. And if they were to have any emergency, we are here to provide top-tier health services."