Sponsor Insight
Iberostar, Taking Care of Everything to Take Care of You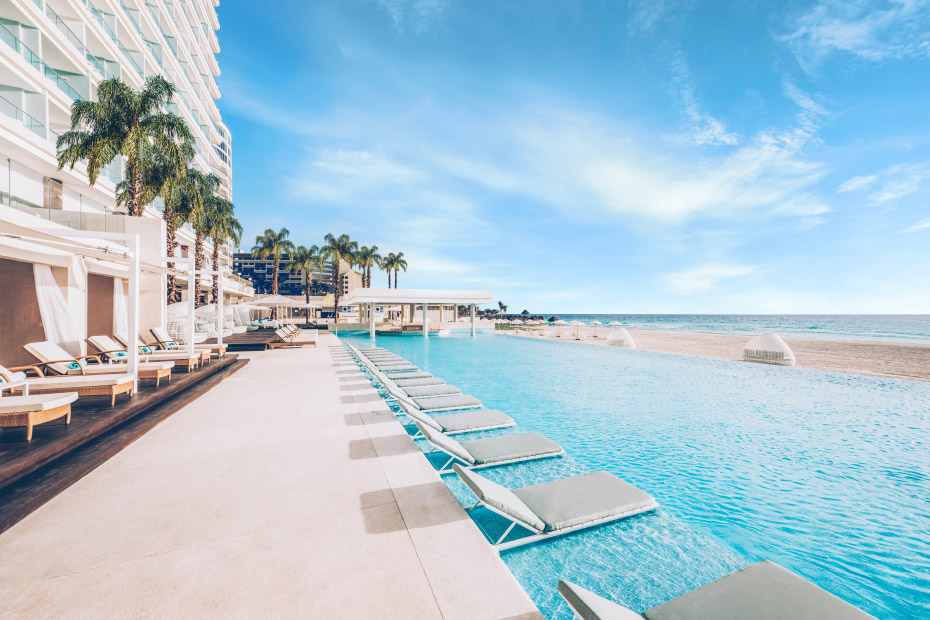 In the world of hospitality, few names are as strong as Iberostar's. With over a hundred hotels and resorts located in major tourist destinations throughout 35 countries in Europe, Africa and the Americas, this family-owned business is an indisputable leader in the tourism industry. Iberostar first arrived in Mexico in 1997 with the openings of Iberostar Tucan and Quetzal in Playa del Carmen and has since then opened a total of 11 hotels in the country, most of them in the Caribbean and all of them on the oceanfront.
For this Spanish company, Mexico became a key ally for its business expansion and its eventually growing into the second country, only after Spain, with the most Iberostar hotels. It was precisely the Mexican Caribbean where Iberostar developed one of its most enterprising expansion projects, which resulted in the opening of seven hotels in the Riviera Maya, two in Cancun and one in Cozumel.
Behind this corporate success case is the humble and warm figure of Miquel Fluxà Roselló, a man whose name has achieved international renown not only in the hotel industry but also in the business world. His is one of those stories characterized by an entrepreneurial tenacity that will not go unnoticed in the history of our times. Over the course of almost four decades, Fluxà has taken his company to the multinational leagues without sacrificing its family-owned perspective. Consequently, today, his daughters Sabina and Gloria Fluxà hold executive positions in the company, which has a workforce of more than 34,000 employees around the world.
"We have a very large operation in the Mexican Caribbean, with more than 3,000 rooms, as well as a very important workforce. This has certainly been one of the destinations where our presence has been stronger, so we have a very special connection and engagement with Mexico," commented Fluxà on the significance of the region to Iberostar. "Our company will continue investing in Mexico: we love the country and will continue trusting in it. With its culture, weather and people, Mexico has so much to offer."
One of the unfailing partners to Iberostar's success has been, without a doubt, the ocean. That is the main reason why in recent years the company has invested significant economic and human efforts to the implementation of strategies that aim to give back to nature what it provided in the first place. The Wave of Change program has emerged as a part of these efforts with three main initiatives: moving beyond plastics, advocating for the responsible consumption of seafood and promoting coastal health.
In the Mexican Caribbean specifically, Iberostar has launched an environmental recovery project, consisting of a coral restoration program in two locations of the region. The group recently inaugurated its second coral nursery worldwide and is also collaborating with Mexican scientists in the Riviera Maya, hoping to prepare the region's reefs for the expected damage from disease, nutrient pollution and climate change.
For over 60 years Iberostar has operated under the highest standards, and after months of strict confinement brought by the coronavirus pandemic, the company strengthened and enriched its procedures and protocols, ensuring all employees adopted measures proven effective in preventing infections. These positive results provide peace of mind to the traveler that is looking forward to a safe vacation in Cancun and the Riviera Maya.
"There's a word I love: efficiency. In this company, we like being efficient, and even though I don't think that our business model is going to change, there will certainly be some changes in our operations, things we didn't have before that we will have to enforce," said Fluxà on his expectations for the upcoming months. "Since the very beginning, we created a Medical Advice Board and trained our personnel on hygiene and safety protocols. We established more than 300 customer-care measures to prevent the transmission of COVID, and to date, we haven't had any infections in our hotels. Iberostar is eager and ready to safely welcome all travelers back to the Mexican Caribbean.