Sponsor Insight
Mexico: Innovation and Technology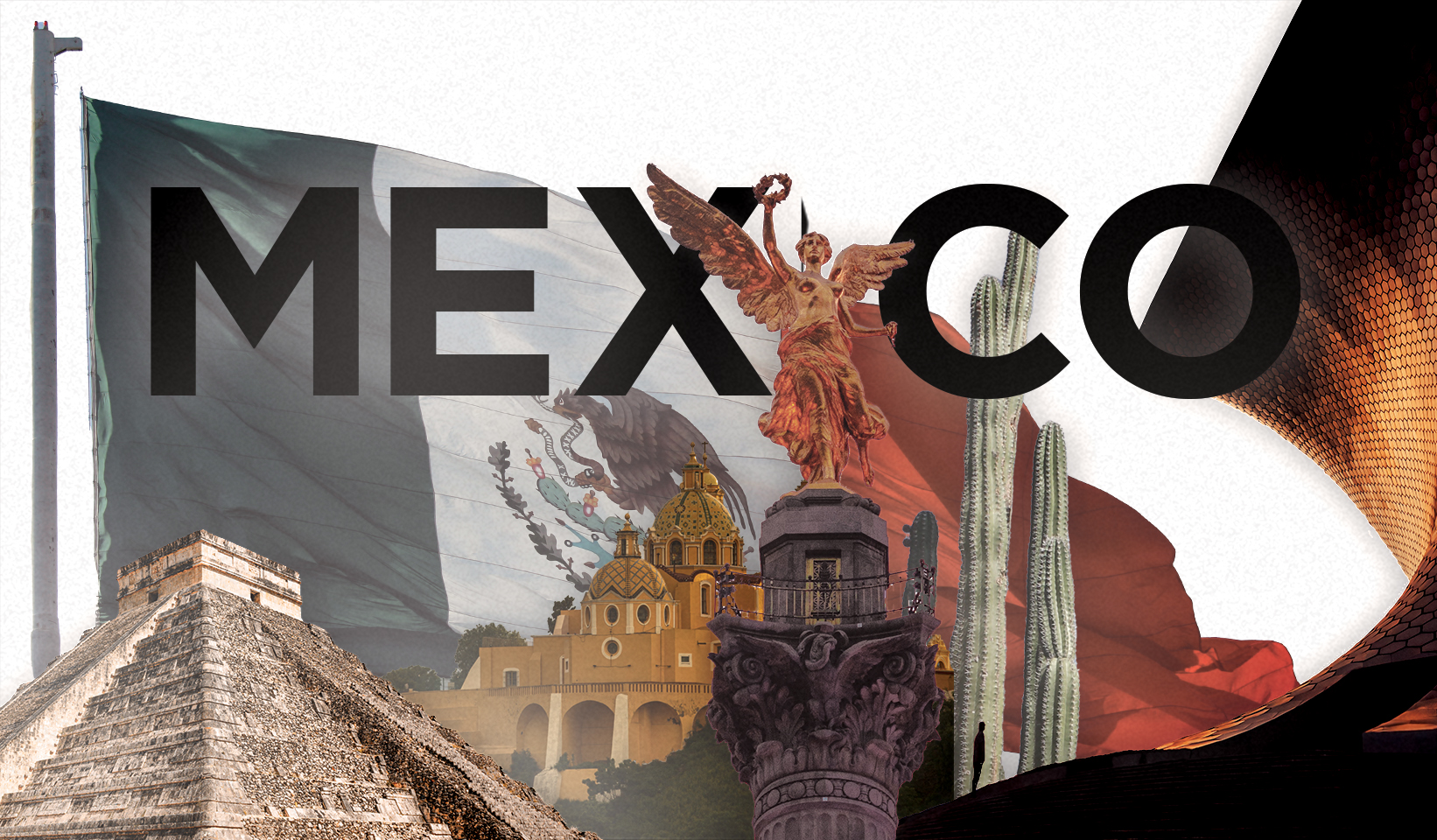 Mexico's confident private sector is helping to bring vigor to the economy through technological innovation and a new driven focus on digitizing industries.
This changing face of the Mexican economy is being driven by a tech-savvy generation of young Mexicans and a digital investment boom. This new wave has made Mexico one of the most attractive emerging markets to invest in this year.
We spoke to several CEOs and leaders within Mexico to get a snapshot of the opportunities within this new growing digital economy.
The pandemic forced companies within Mexico to re-imagine, innovate and scale-up the use of technology almost immediately. As attorney Sandra Sánchez Salas explains: "The pandemic has been a tangible proof of life; "reinvent or die." In 2019, the transformation was not an option; it was a MUST, not only to survive but to stay in the market "a global market."
The urgency and need for investment in remote working, digital infrastructure, mobile banking and reliable communication networks due to the pandemic has given a lasting boost to an economy that now welcomes technology.
Digitalizing the workspace had been lacking in Mexico for many years with a reluctance to innovate and a tendency to follow a traditional model that had previously worked.
Javier Jiménez Lizardi, Managing Partner of Russell Bedford Mexico said: "The path towards the use of digital tools, especially communication tools, is definitive and there is no turning back. The digital maturity reached in two years has been amazing. We were a country that, in general, was not accustomed to the home office, unlike developed economies."
After the pandemic, the country's economy has shown steady resilience and is beginning to grow again with a focus on new technology, digital banking, private healthcare and manufacturing. In 2021, the economy recovered by 5% following a drop due to the pandemic that impacted every country around the world.
Mexico's economy has grown by nearly 2% in the first half of 2022. This is despite the lasting impact of the coronavirus pandemic and fears of global inflation.
Ricardo Robledo, CEO of Tu Identidad said: "Mexico has a privileged geography that allows it to connect with the whole world either by sea or by land. The population and the domestic market are large enough to attract any investor. There are more than 86 million Mexicans who have a mobile device and Internet access, which represents a very important digital penetration when compared to other economies."
The pandemic also proved the positives of diversifying the economy as Mexico begins to look beyond the service, manufacturing and commerce sectors that it has traditionally relied heavily on.
The fintech sector has become an attractive option for diversification of the economy as Mexico buys into the transformation of traditional banking.
Mexican fintech sector boom sets digital trend
In Latin America only 55% percent of adults have access to a bank account, which is far below the global average that is close to 69%.
Mexico reflects this lack of a 'banked' population with a predicted 60% of adults who don't have a bank account. This gap opens an opportunity that allows growth of the mobile banking and fintech sector, which is helping to bridge this gap within Mexico.
Yoliztli Gutiérrez, CEO of Y&G Consultores said: "Companies in Mexico in the financial sector are for the first time prioritizing investment in technology. Without a doubt they realized that now it is not a question of a medium-term project but it is a matter of immediacy and necessity. The pandemic caused digital channels and forms of digital payment to grow by 200% in Mexico. It's wonderful because it generated sources of employment for Mexico and it obviously generated foreign direct investment in Mexico."
Mexico's digital transformation is encouraging foreign investment, growth of young talent and has opened up international markets. As Latin America's second largest economy, Mexico shows signs of strength and an ability to foster a healthy fintech sector.
Alejandro Villalobos, Managing Director North Latam of Cumplo, said: "Traditional banking systems are scaling up their innovation process. But in general terms, they're many years behind what the market is needing. Mexico is growing, it's growing faster in the fintech sector than many of its peers in Latin America."
Mexico is one of the largest markets in the world, with a population of over 129 million inhabitants, out of which 45.35% of the population are economically active. A healthy fintech sector in Mexico helps to mobilize parts of the population that struggled to access formal banking traditionally.
Miguel Ángel Espinosa Rescala, CEO of DICIO, said: "I think the local banks are facing a huge challenge and regulations are preventing them from moving as fast as they would. That is why fintech has emerged with a lot of strength in our market. We're working to construct a specific credit score for mobile bank users. If you can do that then you can have a policy to include people that are below the traditional segments that banks accept today."
Young population
Mexico has a young population with around 43.8% of the population under 25 years old with the average age of the country being 29 years old.
Alonzo Autrey, Managing Director of DVA Mexicana said: "We have a lot of very hardworking people really committed to make success stories happen. I have been in this industry for over 20 years and I see people are very resilient and they will continue to find ways of making things happen."
Young talent coming through the workforce is becoming one of Mexico's greatest assets. The technological minded generation wants to grow the economy of their country. This has had an impact on the types of businesses that are now looking to invest in Mexico.
However, the new generation also put new demands onto many industries in Mexico as cultural business norms are changing.
Gino Rodríguez, CEO, PrimeTime said: "The speed at which new generation clients expect to have solutions and services is almost immediate, hence the challenge that we have to be able to enroll you in the application in three minutes, four minutes. You can't operate like a traditional bank, where you have to go to a branch, you have to talk to an advisor. Part of our value is that you don't need any of that."
Nearshoring gives Mexico geographical advantage
The pandemic and recent supply chain shortages have proven the benefits of nearshoring. Nearshoring helps to reduce the risk of disruption in trade and manufacturing by collaborating with companies geographically close to you to complete your product. Working with partners in neighboring countries instead of outsourcing business to countries on the other side of the world has a lot of advantages.
Mexico is positioned well to take advantage of this trend.
CEO of Grupo Estrategia Política, Gustavo Almaraz Petrie said "Mexico is a world platform, not only for the US, but we are in a pretty advantaged position. We are literally in the center of the world. It is a natural logistic platform. We have the two major oceans; we also have the narrowest part in the continent that goes through the isthmus."
Trading agreements - USMCA
The United States-Mexico-Canada Agreement (USMCA) entered into force on July 1, 2020. The USMCA trade agreement substituted the North American Free Trade Agreement (NAFTA) that was first introduced in 1994.
The agreement, which is now in its third year, closely ties the economies of Mexico, the United States and Canada together. The agreement opens up the opportunity for Mexico to work seamlessly with both these markets.
Manuel Aguilar Martínez, Managing Partner of Baker Tilly Mexico, said: "Having the ability to interact with other cultures would be key to the success of our country. Mexico City has become, as an example, a very interesting business hub, a very cosmopolitan city with highly educated people; and makes a lot of sense to leverage that, as well"
Mexico benefits from being situated next to the United States, one of the world's largest economies. Mexico is in the same time zone as large parts of the US and also has a high level of English - making business between Mexico and North America easy. Mexico's geographical location, bordering North America and acting as a gateway to markets in the South has made it an attractive option for investors to look towards the country as a strong option to show high returns.
Miguel Ángel Espinosa Rescala, CEO of DICIO, said: "I think it's a wonderful opportunity to improve the trading between the three countries. Most Mexican people are working hard trying to progress and integrate technology. That makes us a great partner for integrating things in a better manner with the US and Canadian markets. The difference in costs regarding specialized skills and talent is a huge opportunity."
Optimistic and sustained growth of the past two years in Mexico is predicted to slow as the US, by far their biggest trading partner, raises interest rates amid an economic downturn. However, the Mexican economy is showing resilience by growing in every quarter of this year so far.
With uncertainty in the global markets, Mexico looks to continue to innovate its economy. With modernization of workplaces and a driving force to digitalize the economy through technology, Mexico will push to continue to grow and create opportunities.