Sponsor Insight
International School Ho Chi Minh City (ISHCMC)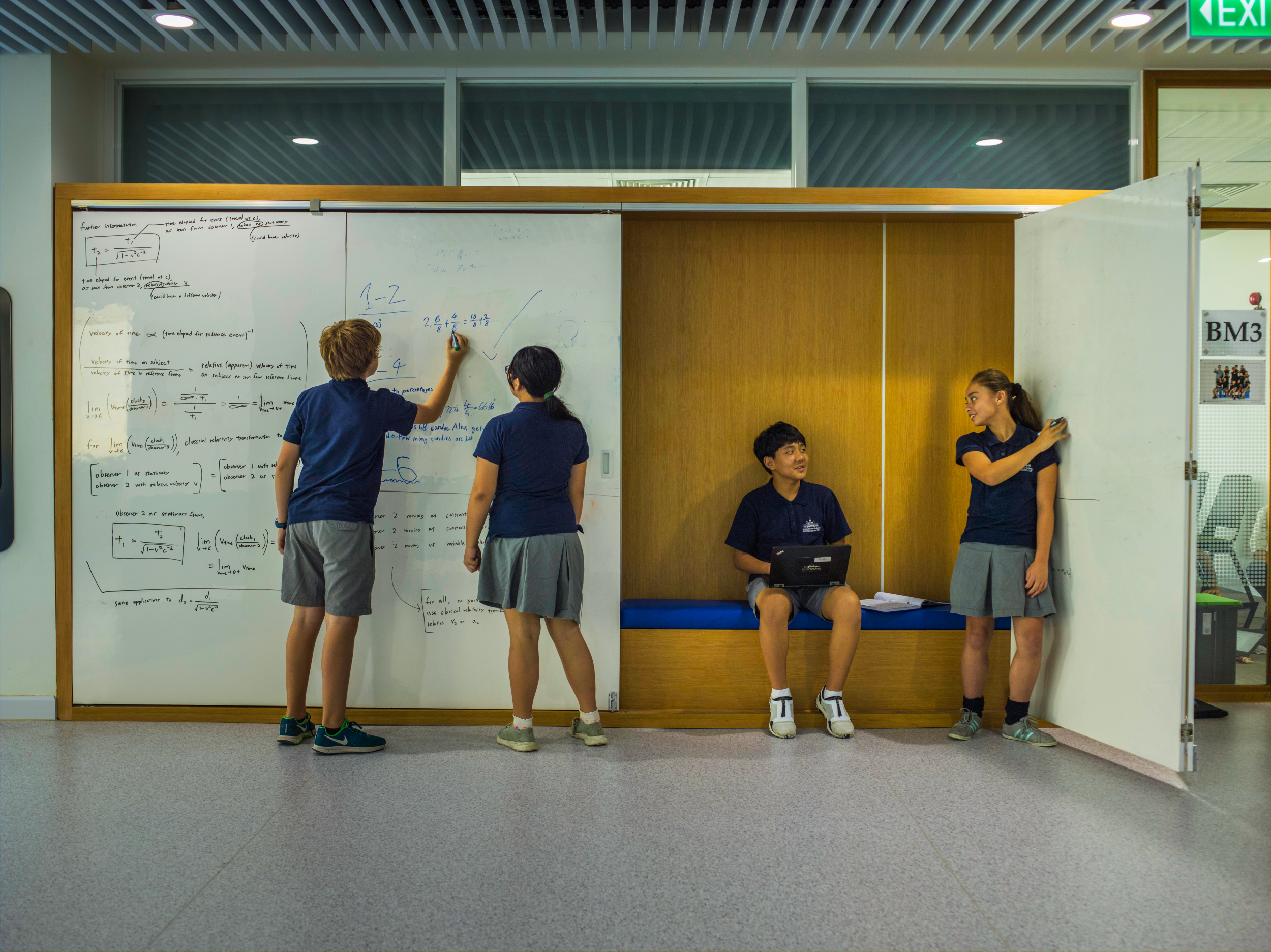 Proud to be the first for many important milestones in Ho Chi Minh City, ISHCMC has a rich history yet is always innovating. Students are taught in modern learning environments by trained IB educators specializing in inquiry-led teaching. This, paired with international-standard safeguarding policies ensures that all children are safe and supported to reach their potential. ISHCMC students enjoy coming to school and develop a life-long passion for asking questions and searching beyond what is asked in the classroom. They ultimately become true 21st century citizens equipped for the future.
Founded in 1993, ISHCMC was the first international school in HCMC, now with more than 1000 students aged 2 to 18 years old representing over 50 nationalities. As the city's first International Baccalaureate world school, a Culture of Achievement exists at ISHCMC, where students are energized, engaged and empowered to become active participants in their communities.
Curriculum
As an International Baccalaureate (IB) World School, International School Ho Chi Minh City (ISHCMC) constructs a culture of achievement in an environment where students are energized, engaged and empowered to become active participants in their communities.
The school is the only in Ho Chi Minh City to be a fully accredited IB World school, offering all three International Baccalaureate Programmes (Primary Years Programme, Middle Years Programme and the IB Diploma) for all students.
Culture and Community
With over 50 nationalities at ISHCMC, each ISHCMC student has an exceptional opportunity to develop an understanding of, and appreciation for, the philosophies of people from many different cultures.
Preparing students for the uncertainties of our future world is an unpredictable challenge that schools have not faced before but one that ISHCMC embraces as it encourages the growth and development of the skills that will allow them to achieve their goals and have a long and happy life. ISHCMC recently added a second campus that will enable the students to expand their learning opportunities in a state of the art facility. The current campus will continue with its refurbishment plan once the Secondary students have transitioned to the new building.
One Community Two campuses
The ISHCMC Primary Campus boasts physical facilities such as an indoor gymnasium, a large outdoor pitch with an artificial grass playing surface and numerous covered and uncovered hard surface play and sports areas. There are also facilities help our students to become well-rounded, balanced individuals with a passion for learning in all its diverse forms such as information technology lab, a makerspace and an art room, etc.
The ISHCMC Secondary campus for students 11 to 18 years old. This campus offers great opportunities for student learning through technologically advanced classrooms, collaborative learning spaces and senior student study areas. Unique facilities such as Vietnam's first Innovation Center aim to prepare our students for the realities of the commercial world in the 21st century. Full scale musical productions are hosted in our brand new theater with professional lighting and sound equipment, extending opportunities into the technical aspects of theatre productions. In line with our goal of producing well-balanced and healthy students, our new facility provides ISHCMC Secondary-aged students with a wide range of facilities to support their wellbeing. Sports facilities include multi-purpose courts, rooftop sports field and 25m - eight-lane competitive swimming pool with seating.