Sponsor Insight
AMADEUS International School Vienna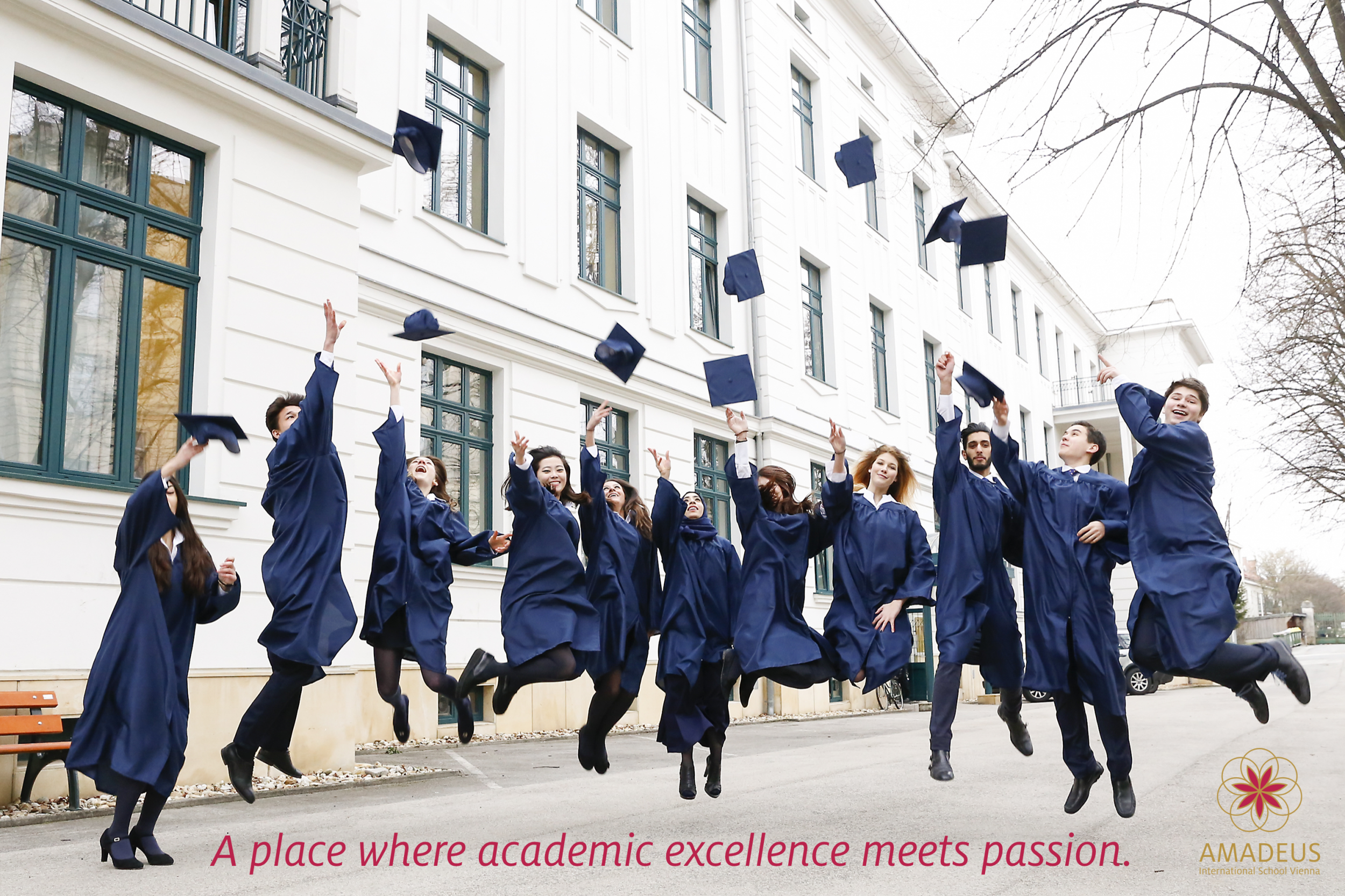 AMADEUS International School Vienna is a unique coeducational day and boarding IB World school with an integrated Music and Arts Academy. The mission of the school is to create an internationally-minded community of happy, passionate and aspirational learners.
Academics:
As a fully authorized International Baccalaureate Continuum School, AMADEUS follows the IB's rigorous internationally recognized programs for Grades 1 – 12 (PYP, MYP, and DP). By creating an innovative and positive learning environment, the school engages students in inquiry-based learning that addresses real-life challenges and cultivates critical-thinking, problem-solving, and presentation skills. In addition, the co-curricular program offers additional opportunities for learning, personal growth, and reflection through real-world experiences in areas such as the arts, STEM, and the study of languages.
AMADEUS's faculty is distinguished by its internationalism. In order to best teach the qualities of global citizenship, the school works to recruit educators from around the world. An average class size of 18-20 students allows for a caring individualized approach to learning.
Arts:
AMADEUS's commitment to the Arts encompasses a holistic approach to education by combining both academic excellence and passion for music and the arts. Students develop a quality foundation of skills in music, art, drama, and dance through the school's required core curriculum. A dynamic co-curricular arts enrichment program emphasizes an exploratory learning approach through real-life project-based learning modules. Specific areas of exploration include photojournalism, editorial design, composing with technology, music production, and instrument lessons. Students also have the opportunity to participate in choir, ensembles, orchestra, dance, drawing, painting, theatrical productions, and more.
Offering a robust elective path, the AMADEUS Music and Arts Academy includes Foundation, Advanced, and Professional Programs to challenge and nurture young artists at all stages of growth. The Academy empowers students to carve out a unique path of advancement from the beginner to the professional level and to become deeply proficient at their skill through intense study with distinguished instructors in their areas of expertise, practice, and performance opportunities.
Boarding:
Boarding at AMADEUS provides students with a home away from home. The Boarding Houses are distinguished by their supportive and caring environment, which fosters students' happiness and well-being while encouraging them to become their best selves. Regular activities and trips provide students with the opportunity to relax, try new things, and bond with peers through planned in house activities while also taking advantage of all that Vienna has to offer. Boarders go swimming and skiing, visit the cinema and the Prater amusement park, and enjoy outings to museums and cultural sites, as well as overnight and day trips to neighboring cities, mountains, and lakes. The welcoming Girls' and Boys' Houses both feature their own family kitchen and dining room, lounges, laundry rooms, private gyms, spaces for music practice, study, and social activities. Student rooms are renovated to state-of-the-art boarding standards, with individual workspaces and en suite bathrooms.
Location:
The AMADEUS campus is located in Vienna's 18th district, a distinguished residential neighborhood of the city just a tram ride away from the city center. Housed in a collection of beautiful fin de siècle structures with characteristic green iron ornamentation, the school offers modern resources in a beautiful historic setting. Famous for its history, culture, and quality of life, the city of Vienna is both the federal capital and largest city in Austria, with a population of 1.8 million. Named "the World's Most Livable City" by The Economist, Vienna offers a high quality of life enhanced by a thriving economy and culture. With an artistic and intellectual history defined by famous residents such as Mozart, Beethoven, and Freud, Vienna lives up to its titles as the "City of Music" and "City of Dreams." The city center is a designated UNESCO World Heritage Site, and Vienna's famed Imperial Palaces have long been a premier European tourist destination. Home to numerous universities and nearly a dozen international schools, Vienna is Austria's hub of education and learning.