Sponsor Insight
Annie Wright Schools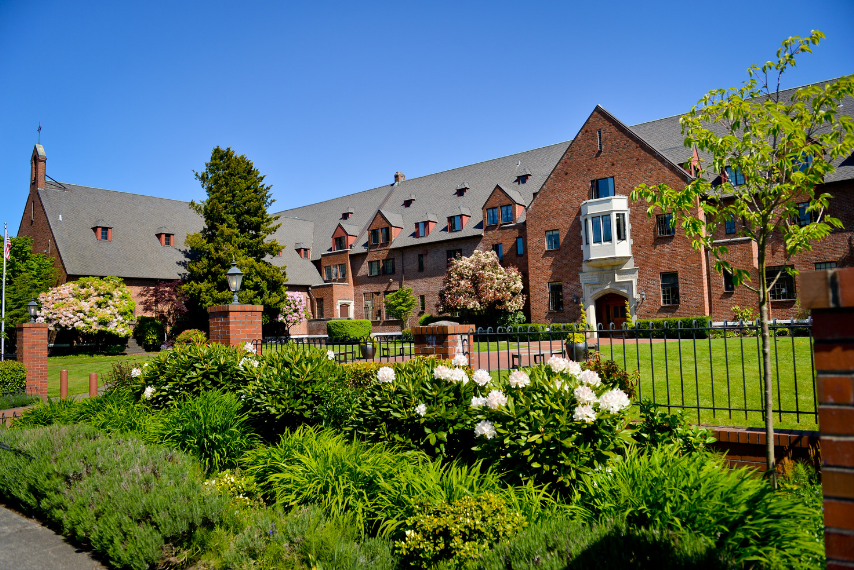 Founded in 1884, Annie Wright Schools offer single-gender education with day and boarding for Grades 9-12 in our separate Upper School for Boys and Upper School for Girls. While academic classes are separated by gender, students have opportunities for intersection, including arts activities and social events.
Annie Wright Schools are nestled in beautiful Tacoma, Washington. Our historic campus includes an indoor pool, two gyms, science and technology labs, art and music studios, a theater, outdoor gardens, play areas, athletic fields, and open spaces. Coming in fall 2019: the third gym with a larger pool for our robust athletic program, and a new academic building for our growing Upper School for Boys. The new building will include a design lab, available for all students from Preschool to Grade 12.
Annie Wright Schools offer rich, thoughtful and internationally-recognized programs that welcome students from around the world. Our programs challenge students to reach their full intellectual potential, preparing students extraordinarily well for college and beyond. Through small class sizes, differentiated instruction and engagement from exceptional faculty, every student at Annie Wright is well-known and treated as an individual. As an International Baccalaureate World School, Annie Wright nurtures inquiry, empathy, and a global perspective.
Our challenging curriculum appeals to motivated students with a variety of learning styles, and our learning support department is available to address individual needs, and we offer five levels of ESL. Most importantly, we prepare students for a lifetime of learning, instilling genuine curiosity and the courage to ask questions, seek creative answers and meet the challenges of a rapidly changing, complex and culturally diverse world.
Annie Wright's experienced college counselors help students find their best fit colleges and offer advising through the entire college admission process. Beginning with Grade 9, students participate in yearly college planning activities that prepare them for the journey. With the support of the Annie Wright college counseling staff, students transition to their next life chapter with a clear sense of who they are and what they hope to achieve. Annie Wright Schools boast a 100% graduation rate, along with a 100% college acceptance rate.
Annie Wright Upper School students can choose from a variety of intensive after-school activities, called (s)Electives, that meet for four hours each week. (s)Electives offer extraordinary opportunities to pursue passions, take risks, work both independently and collaboratively, develop strong relationships, bolster skills and have fun. Two essential components are the hallmark of each (s)Elective: a community engagement project and an opportunity to travel to experience a deep-dive into passions, perspectives, and skills. Trips have ranged from conferences in Seattle to camping trips to Oregon to meetings in New York & Boston to expeditions to Cuba & Vietnam.
Boarding students enter a long-established and vibrant residential life program with beautiful living facilities and eight residential faculty who are dedicated to each student's well-being and academic success. The rooms in our recently renovated dorm are each unique, comfortable and spacious, with plenty of light. Students enjoy shared kitchen facilities, media lounges and study spaces in the dorm. Located right in our main building, it makes access to the dining hall, classrooms, library, gym and other campus facilities as easy as walking down the hall. Residential life offers a wide variety of fun and engaging activities, including outdoor and indoor activities, as well as game nights, movie nights, cookie baking, parties and more.
While our website offers a glimpse into what life and learning at Annie Wright Schools are like, we invite you to visit campus, giving you a stronger sense of our vibrant community. We look forward to meeting you!