Sponsor Insight
The International School of Berne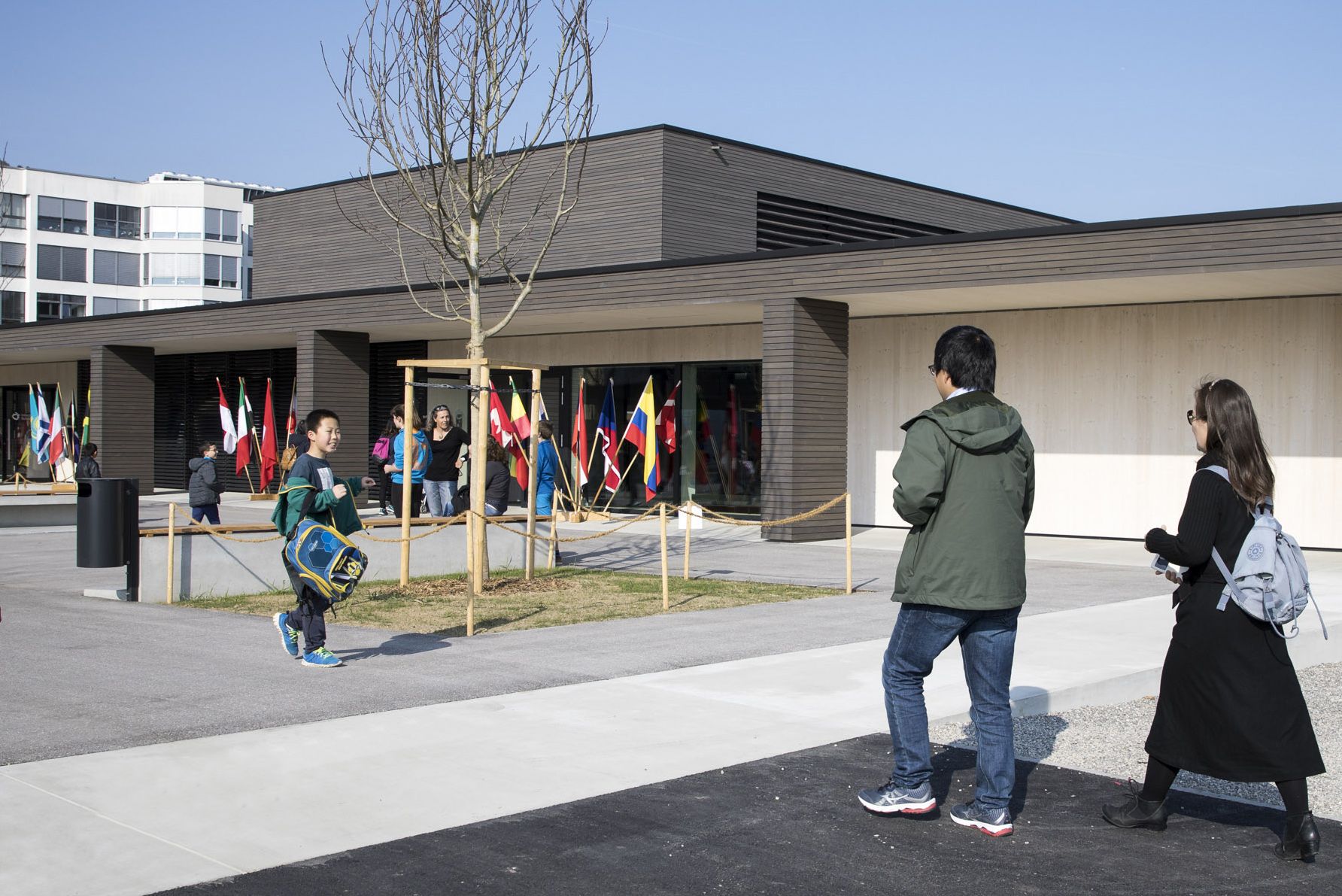 The International School of Berne (ISBerne), like the canton in which it resides, is ideally situated in the center of Switzerland and serves an increasingly mobile and broad international community. The area houses numerous headquarters of multi-national enterprises as well as the foreign embassies employing highly qualified personnel from all over the world. These relocating families, often on a fixed term contract of 3 years, need a transferrable international education for their children. At ISBerne, providing this international community with a quality education in English has been our purpose since 1961.
Over the years, our school has grown alongside the economic development of the Canton of Bern and today it resides in a new, purpose-built campus situated in Gümligen, a suburb of Bern, Switzerland's capital city. Our student body represents over 50 nationalities, a direct reflection of the increasingly international nature of business in both Bern and Switzerland.
Meeting the educational and social needs of such a diverse and mobile group of students is both challenging and rewarding. We have determined that the International Baccalaureate (IB) is the ideal curriculum for our unique student body. The IB is not based on any particular national system, it is easily transferrable and provides a balanced curriculum with a focus on global citizenship.
In the IB programme, the emphasis is placed on conceptual understanding rather than a content-based curriculum. Our students are encouraged to engage and be active participants in learning. They are taught how to research and evaluate sources and think about overarching questions through a broad curriculum that includes music, art, and theatre. Guided inquiry is a key approach throughout the three programmes, which emphasize research, collaboration and an understanding that learning is not simply acquired, but actively constructed. We give our students the tools for learning; tools that can be transferred to wherever in the world their next school might be.
We offer three programmes of the IB, the Primary Years Programme (PYP), Middle Years Programme (MYP) and the Diploma Programme (DP) which together carry a student through from age 3 to 18. Graduates of the IB programme leave our school with the internationally recognized and prestigious IB Diploma which opens doors for students to reputable universities around the world. For students who intend to continue their education in the U.S.A, we also offer the ISBerne Diploma, an accredited U.S. equivalent High School Diploma, and we are a European testing center for the S.A.T.
ISBerne, however, is more than an IB school. We are a multicultural school in a multilingual country and as such, we have a strong emphasis on global awareness and language. Our English as an Additional Language (EAL) programme and small class sizes provide support for our non-native English speakers. To foster integration into our school and Switzerland, we offer intramural sports teams, charitable outreach programmes and a popular After School Activities Programme. We also require a continual study of one of the local Swiss languages, German or French.
Global awareness, though currently a universal theme in schools, is not a lesson that can be taught from a book. With 50 different nationalities, the concept is particularly experienced at ISBerne. Our students' differences are essentially what unites them and give each of them a wide-angle view of the world on a very small and immediate scale. Forging cross-cultural relationships, understanding, and friendship.
Within this framework, our students thrive.