Sponsor Insight
Empowering students for a better future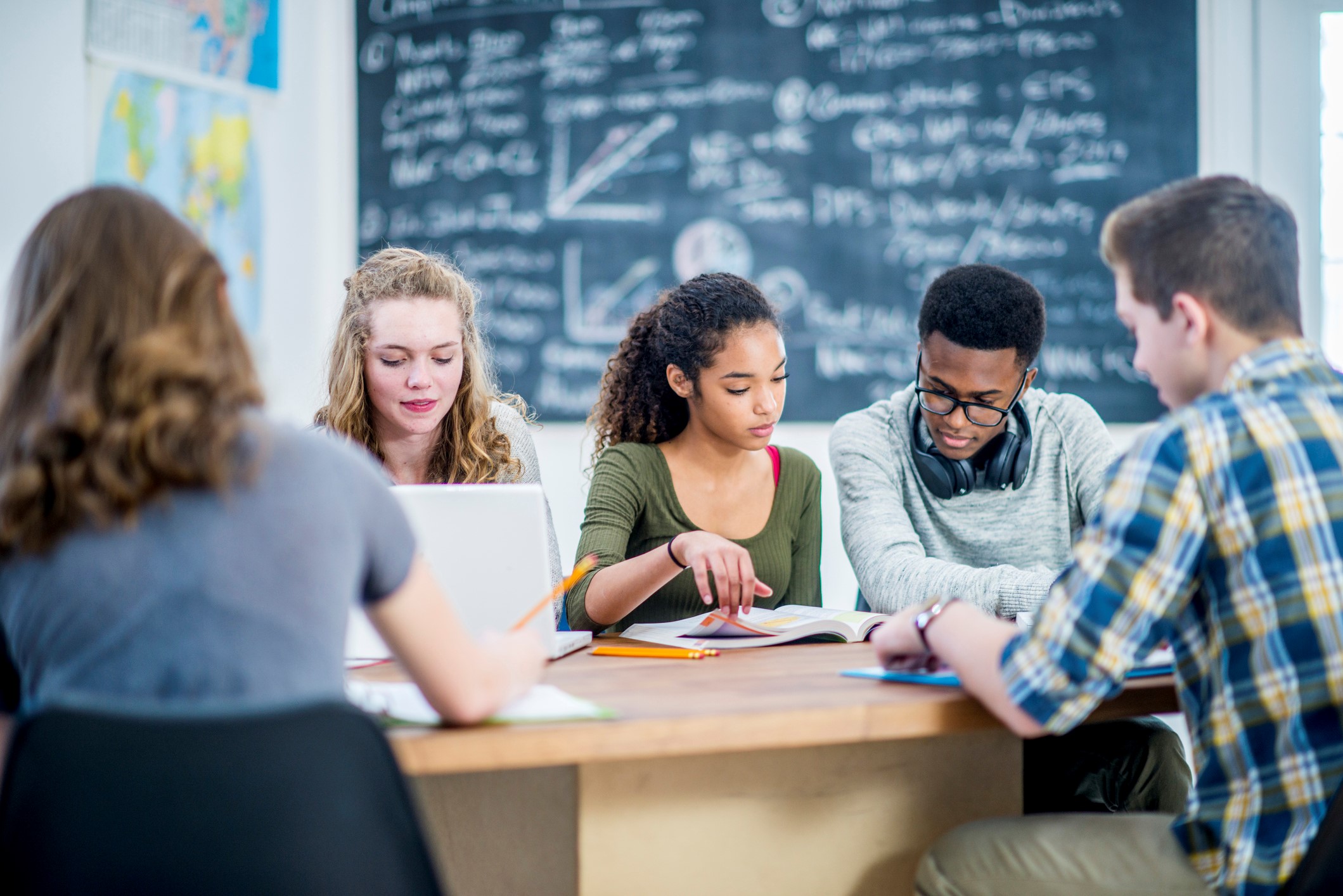 The International Baccalaureate (IB) is an ever-growing worldwide community of students, educators and schools, founded in 1968 with a shared mission to create a better world through education.
The IB has three core areas of activity:
developing world-class, academically recognized educational programmes (see below)
working with schools to authorize them to teach those programmes and to develop educators professionally
assessing student performance by setting and assessing examinations and other methods.
The IB aims to offer the best possible international education for students of all backgrounds and from every part of the world. The IB has a presence in 158 countries, with more than 5,483 schools, teaching over 1.95 million students to develop into critical thinkers, courageous risk-takers and empathetic human beings. IB students and graduates, together with the IB community as a whole, pride themselves on making a positive difference to the world.
An IB education inspires young people to become independent and lifelong learners—fostering open and enlightened minds through four education programmes for primary and secondary students aged 3 to 19. The IB learner profile is central to IB's mission: it describes a broad range of attributes of internationally minded people who will grow to be the leaders of tomorrow.
Empowering students
The IB's vision is the holistic development of students, preparing them for successful, well-balanced futures and enabling them to contribute to a better, more peaceful world. IB students can and do make a meaningful impact every day.
The IB empowers students' ideas and actions through various initiatives and activities, including creativity, activity, service (CAS). CAS enables students to take an active role in their communities with projects that help those in need and enhance their personal and interpersonal development by learning through experience. Read about some of the most impactful projects on the IB Community Blog.
The IB Student Innovator's grant gives Middle Years Programme (MYP) students the opportunity to pursue their own initiatives and projects to build vital skills and become the socially conscious leaders, innovators and entrepreneurs the world needs today. The latest projects are showcased on the IB Community Blog.
Assessing what is important
The IB's approach to assessment is widely recognized and respected: the best universities in the world seek out IB students, because they recognize that the organization assesses what is important to measure, not what is easy to measure. The IB curriculum is co-created and co-developed with IB educators. It is designed to be flexible, enabling teachers to be passionate about their subjects and to implement specific learning strategies that best reflect the students' needs.
The IB develops students through a holistic programme of study, using internally and externally assessed components. Different assessment elements are used to ensure the IB assesses the right skills. For example, an essay can be used to assess writing skills, a multiple-choice question can be used to evaluate the ability to recall information related to the course, and a presentation can be used to assess communication skills. The IB is also a pioneer in eAssessment—the internationally recognized and awarded MYP eAssessment combines ePortfolios of coursework with media-rich on-screen examinations that enable creative responses.
The IB actively engages with the global higher education community to ensure IB students get the recognition they have earned.
Preparing students for an uncharted future
The skills needed to succeed today go way beyond traditional academic content and disciplines. IB graduates are better able to understand the complexities of the world around them, as they are equipped with the skills, empathy and mindset needed to succeed in a fast-changing world. The globally focused curriculum and rigorous preparation enable students to be well prepared for life and succeed in their chosen path.
IB students' ability to think above and beyond and collaborate across countries, cultures and disciplines allows them to approach challenges in ways that genuinely make a difference today and in the future. The 2020 annual review showcases many great examples of the societal impact of an IB education—read about the impact areas in the IB's Year in review.
College/university readiness and recognition
University admissions officers and employers confirm that IB graduates are better prepared for university and are more likely than non-IB graduates to stay enrolled and prosper. IB students' ability to think and learn independently is the most critical element in students being ready and equipped to thrive at university.
The latest research into the Diploma Programme (DP) found that DP students are more motivated and engaged than their non-IB peers. Data from the University of California showed positive and significant effects of IB participation on college retention rates, as well as five-and six-year graduation rates. DP alumni reported that the DP helped prepare them for the challenge of college coursework, particularly in the areas of writing, critical thinking, study skills and time management.
Skills for workplace success
IB programmes encourage the type of "soft" or future skills—such as teamwork, communication, self-motivation, understanding communities and relationships—that employers are increasingly looking for.
In today's rapidly changing world, schools must teach students the skills needed for success beyond the classroom. Previous studies indicate that critical thinking skills are key determinants of individual and collective success, which is why these skills are sought after by students, parents, schools and universities. Research conducted by the Oxford University Centre for Educational Assessment showed that IB students had significantly higher levels of critical thinking skills than their non-IB peers.
Following a review of the DP curriculum, the analysis indicated that the IB's approach to developing critical thinking is in line with evidence-based best practice. Both individual DP courses and unique components of the DP curriculum, such as the theory of knowledge course and the extended essay, offer opportunities for developing critical thinking skills.
Our four programmes:
A World-class education
In 2020, more than 200,000 students received their DP and CP exam results. The numbers of IB World Schools and students have been increasing, year on year, ever since its foundation in 1968.
The IB's unique approach is increasingly relevant to parents, students and educators all over the world—because the IB is more than an education, it develops lifelong learners who make a real difference to the world and help create a better tomorrow.
Find out more about the IB: www.ibo.org
---------------------------------------------------------------------------------------------------------------
The International Baccalaureate does not rank or endorse any individual schools but focuses on advancing the best quality in international education worldwide.
For more information on Educational Insight Sections, please contact inquiries@insight-team.com