Sponsor Insight
Noteworthy Schools of 2022 & the Importance of an IB Education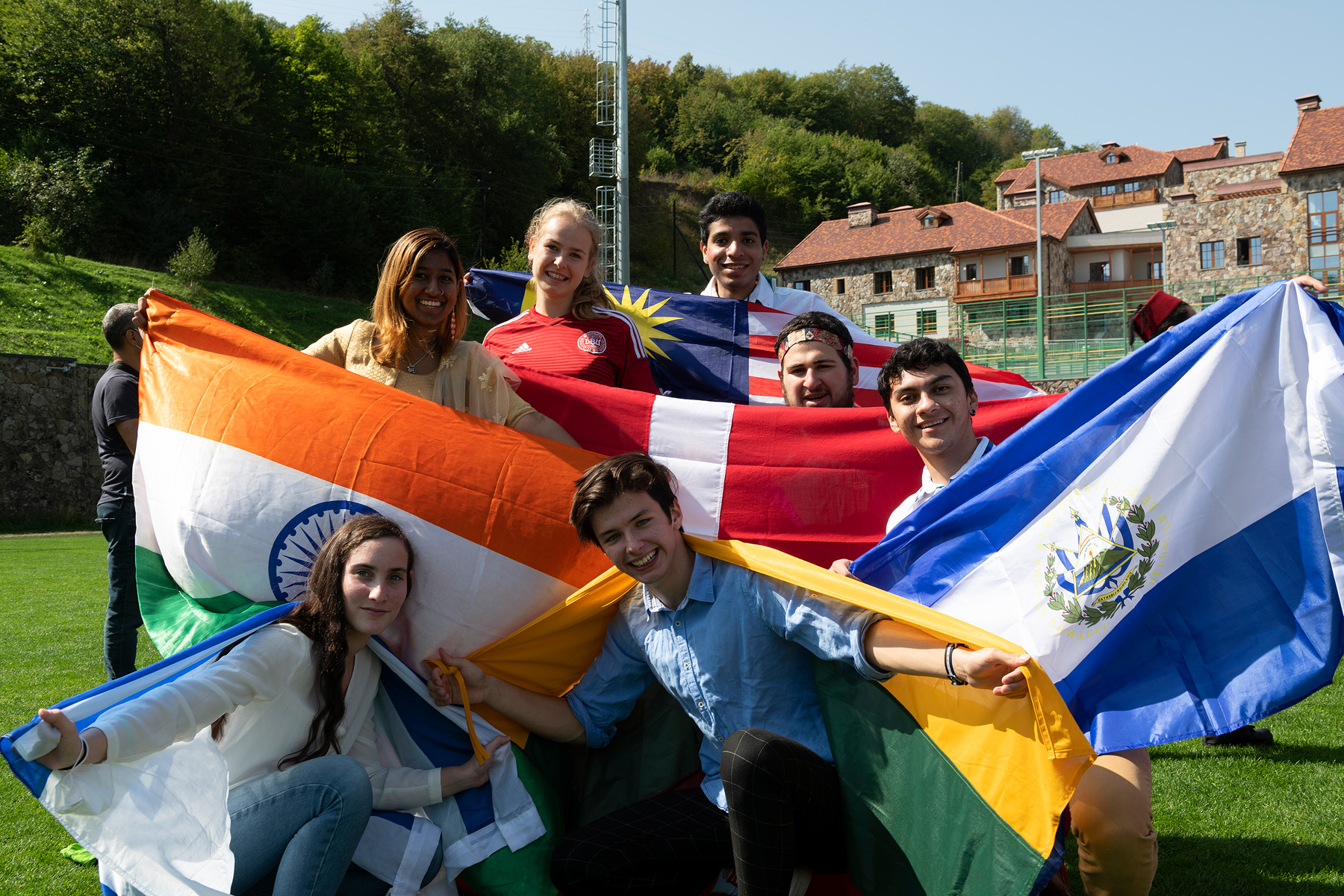 Empowering Learners to Thrive and Make a Difference
The International Baccalaureate (IB) is a global leader in international education—that develops inquiring, knowledgeable, confident, and caring young people. Founded in 1968, the IB is an ever-growing worldwide community of students, educators and schools, with a shared mission to create a better, more peaceful world through intercultural understanding and respect.
An IB education creates resilient, well-rounded young people who have the knowledge, skills and sense of purpose they need to thrive throughout their lives and contribute to making the world a better place. The IB learner profile is central to IB's mission: it describes a broad range of human capacities that go beyond academic success – developing internationally-minded and empathetic people who recognize their common humanity and shared guardianship of the planet.
The IB aims to offer the best possible education for students of all backgrounds by inspiring young people to become lifelong learners, critical thinkers, and engineers of tomorrow, ready to solve society's most pressing challenges through four challenging, high-quality educational programmes to students aged 3 to 19.
The Importance of an IB Education
IB students' ability to think above and beyond and collaborate across countries, cultures and disciplines allows them to create much needed change in the world today and in the future. IB programmes are designed to be innovative from the ground up and ready to match the educational needs of today. All four programmes empower school-aged students to take ownership of their own learning and help them develop future-ready skills to make a difference and thrive in a fast-changing world.
The IB curriculum is deliberately flexible, empowering students, teachers and schools to collaboratively tailor an education that is appropriate to their culture, interests and learning ability. Through this local and global context, students connect their learning experiences to their real-world experiences, taking action to make a difference in their community, building practical problem-solving skills, critical thinking and a lifelong sense of curiosity.
The IB's unique approach is increasingly relevant to parents, students and educators all over the world—because the IB is more than an education; it's a lifelong opportunity. The IB has a presence in 159 countries, with more than 5,400 schools, teaching over two million students to develop into critical thinkers, courageous risk-takers and empathetic human beings. IB students and graduates, together with the IB community, as a whole, pride themselves on making a positive difference to the world.
IB Programmes
The four IB programmes are all underpinned by a shared focus on international-mindedness and developing the attributes of the IB learner profile. Its four programs include:
The IB fosters a caring attitude by connecting students with their local communities. Through projects that encourage students to reach out to others, solve local problems and do service, the IB helps them foster strong relationships between their school, their community and the wider world. Students' positive contributions lead to a deeper understanding of their community and their place in it, giving them a sense of personal and social responsibility. All four IB programmes require the completion of a culminating project: the PYP exhibition; the MYP personal project or community project; the DP creativity, activity, service (CAS); the CP reflective project.
The PYP exhibition is a powerful demonstration of student agency and the agency of the community that has nurtured them through their years in the PYP. The learning community participates in the exhibition, supporting and celebrating the development of students who make a positive difference in their lives and the lives of others. The latest projects are showcased in The Sharing PYP Blog.
The MYP community project is a strong example of the IB's commitment to local engagement to make the world a better place. Through the MYP community project, students collaborate with the local community and implement a project that benefits the shared community. Project-based learning is foundational to the MYP's inquiry-based learning. Through projects, students don't only develop invaluable skills and understanding but also develop confidence in their own agency. Read more on the IB Community Blog.
CAS enables students to take an active role in their communities with projects that help those in need and enhance their personal and interpersonal development by learning through experience. It provides opportunities for self-determination and collaboration with others, fostering a sense of accomplishment and enjoyment from their work. Read about some of the most impactful projects on the IB Community Blog.
Find out more about the IB: www.ibo.org
--------------------------------------------------------------------------------------------------------------------------------------
The International Baccalaureate does not rank or endorse any individual schools but focuses on advancing the best quality in international education worldwide.