Sponsor Insight
Nova School of Business and Economics (Nova SBE)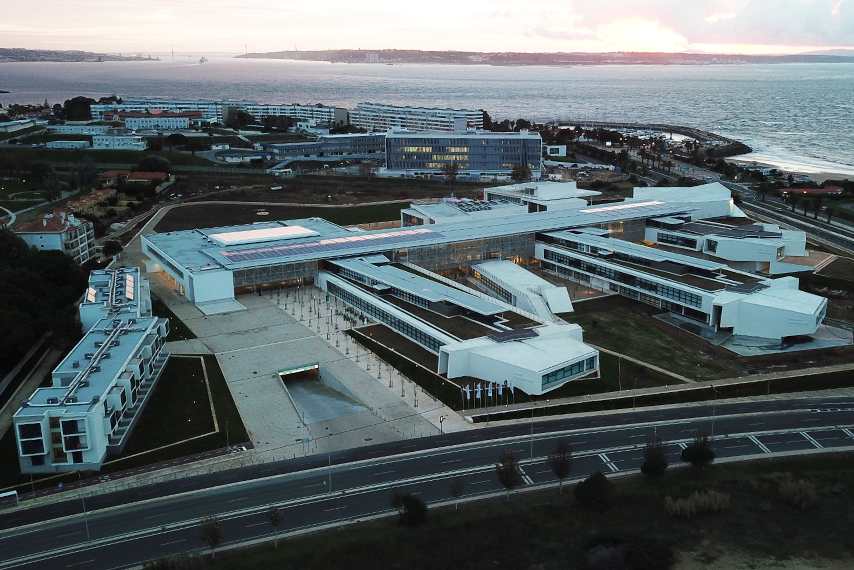 Nova SBE is a leading Portuguese school in the areas of Economics, Finance, and Management through its undergraduate, Master's, Ph.D., MBA, and Executive Education programs. It is on the list of the 30 best schools in Europe with about 3200 students from more than 70 different countries, with programs that are recognized by the Financial Times. The school is a member of the CEMS Alliance since December 2007, and a member of the restricted group - only 70 schools worldwide - of international Triple Crown schools (accredited by AACSB, AMBA and EQUIS), being the only Portuguese school classified by Eduniversal as "Universal Business School" with five Eduniversal Palms.
Nova SBE is located on the coast of Lisbon, in Carcavelos, a vibrant and dynamic city in the heart of Portugal with eyes set on the horizon. Its bright new campus was built to be the home of the most innovative way of learning, sharing, and growing in Europe and stands out as an idyllic scenario for a learning experience like no other. It was designed to maximize interaction, taking students, teachers, researchers, and partners towards its clear horizon.
Nova SBE provides top-ranked Master's in Economics, Management, Finance, Business Analytics and CEMS MIM that prepare students for the ever-changing business world and gives them the skills to embrace new opportunities and nurture their entrepreneurial spirit.
Ranked as the 3rd best Master's in Economics in Europe by the 2019 Eduniversal rankings, this program provides state-of-the-art theoretical and empirical techniques, the necessary tools for applied policy analysis, and also the possibility to take part in exciting consulting projects.
Its Master's in Finance and International Master's in Finance, on the other hand, enables students to develop a solid knowledge, analytical, and problem-solving competencies. It helps them develop analytical problem-solving competencies in the financial area and have first-hand contact with financial institutions.
The Master's in Management and International Master's in Management are designed for students from any graduate background wishing to gain a management education. It is a customizable learning experience so that students can align their education and professional skills to excel in what they are good at.
The newest Master's in Business Analytics – to start this September 2020, however, aims to develop solid technical, organizational, critical thinking, and communication competencies for future managers and leaders of organization in a context increasingly dependent on algorithms and human-machine systems for decision making. It is therefore focused on the education of translators, i.e. people who understand organizations and the managerial problems they face and know how to use technology and leverage data to solve them.
Last, but not the least, as for the CEMS MIM, it is a two-year Master's program. In year one, students follow one of the above mentioned Master's curriculum. And on year two, the CEMS MIM offers courses and projects developed in a synchronized way by the Alliance's 32 business schools. CEMS offers students global yet simultaneously local exposure to people, cultures, languages, academic philosophies, and business practices. It is a compelling choice for those seeking a truly versatile and geographically mobile international career with a thorough knowledge of management.
Nova SBE's bright new campus can be the sunny place where you take your first steps towards success with affordable living costs and program fees.
This is a Nova way of being a School, based in Portugal, and open to the world.
Join in and be a part of this Nova Way of Life!