Sponsor Insight
Kisling, Nestico & Redick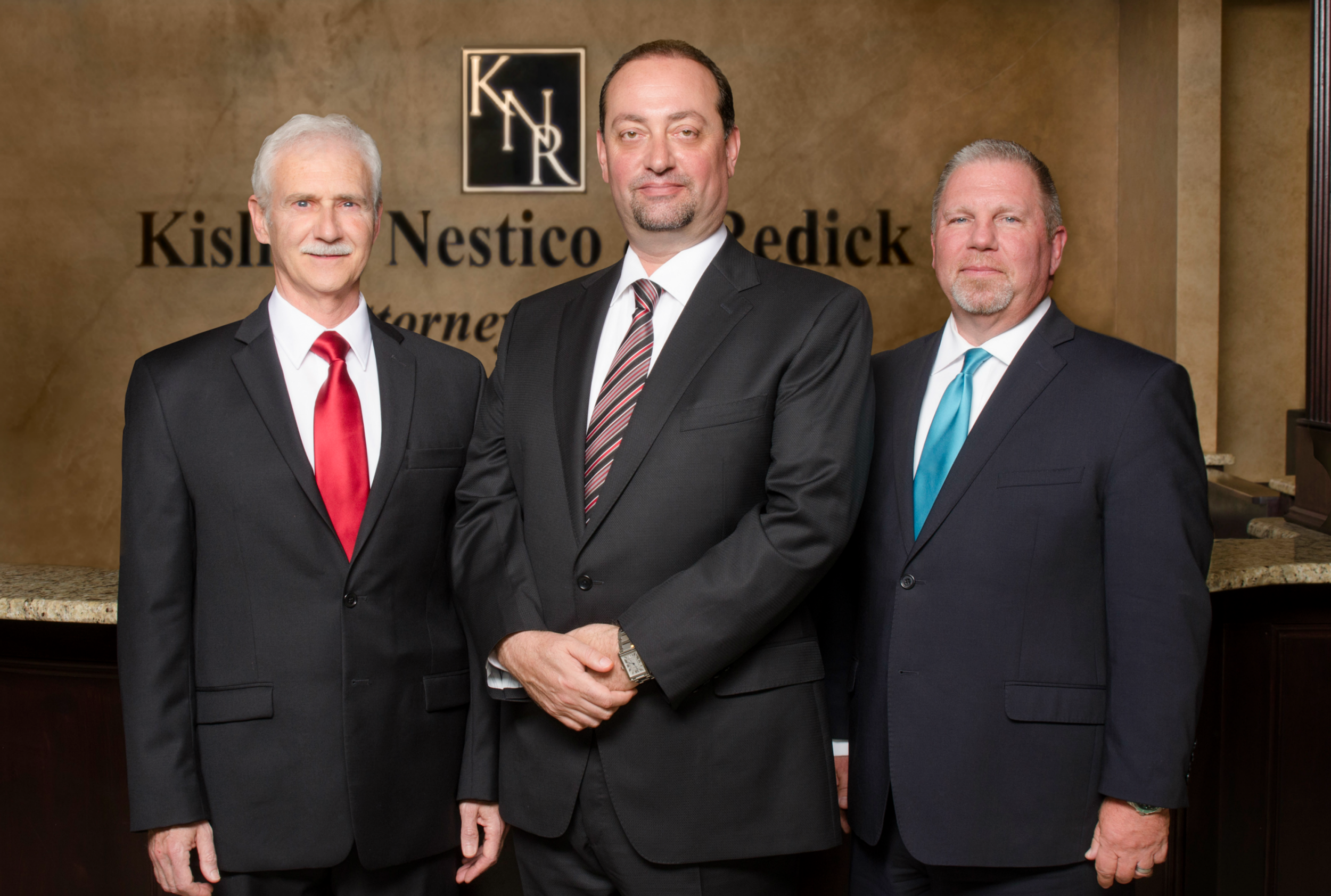 Kisling, Nestico & Redick (KNR) is one of Ohio's largest and fastest growing personal injury law firms. Often recognized by the catchy slogan, "Hurt in a car…call KNR," the firm boasts an arsenal of 30 attorneys and more than 100 support staff spanning their 10 locations throughout the state. Since its inception in 2005, KNR has helped thousands receive justice by recovering over $450 Million in verdicts and settlements on behalf of their clients.
A FIRM BUILT ON PERSONAL EXPERIENCE
The drive to stand firmly against the practices of large insurance companies stems from the personal story of Managing Partner Rob Nestico. When he was just 15-years-old, Nestico was a passenger in a vehicle hit by a driver who failed to stop at a stop sign—resulting in that driver's death. Nestico suffered severe injuries including a hematoma on his head, two broken kneecaps, and two broken arms which required placement of a steel rod in his forearm. Nestico spent the next three months in the hospital while he recovered from his injuries. His parents, Italian immigrants, did not speak English, a fact the insurance company took full advantage of when they handled the settlement of his claim. "I learned at a young age that corporations will take advantage of people who are unable to fight back and I have devoted my career to battle these companies on behalf of families like mine," Nestico says.
INSIDER KNOWLEDGE
KNR is well-known throughout the legal community for their compassionate and unwavering advocacy on behalf of their clients. Through aggressive trial strategies and their uncanny ability to predict the moves of insurance companies, the attorneys at KNR consistently achieve impressive results for their clients. Nestico credits insider knowledge for their favorable verdicts and increasingly large settlements. "KNR's secret weapon is that many of our attorneys and support staff have previously worked at insurance companies before shifting their focus to fight for the rights of plaintiffs," Nestico says. "We understand their tactics and we know how they process claims to reduce settlement offers, so we use that information to our advantage," he adds.
A TRACK RECORD OF SUCCESS
Many leading organizations have been quick to recognize the skill and experience necessary to achieve KNR's impressive results. A quick glance at their website details many of their attorney's inclusion into prestigious organizations such as Super Lawyers and the Million & Multi-Million Dollar Advocates Forum. Additionally, Nestico and other lawyers have also been named as Top 100 Trial Lawyer by the National Trial Lawyers Association and as Top 100 Lawyers in Ohio.
In recent years, KNR has made headlines for not only receiving favorable verdicts and settlements for injured clients, but the firm has also made changes to established rules. As part of a settlement agreement for the estate of a couple tragically killed in an auto accident, an Ohio trucking company agreed to set aside funds to enforce stricter training measures for their drivers—making highways safer for everyone.
KNR IN THE COMMUNITY
Giving back has become an integral part of the culture at KNR. From weekly giveaways on social media to annual events including a school supply giveaway and Thanksgiving turkey giveaway, KNR is committed to giving back. To date, Team KNR has raised over $300,000.00 for food banks and other charitable organizations in the state. "Ohioans have placed their trust in us and we want to give back. Whether it's fighting in the courtroom or helping our community combat hunger, we are there to support them, the same way they've supported KNR over the past decade," Nestico says.