Sponsor Insight
The Spitz Law Firm, LLC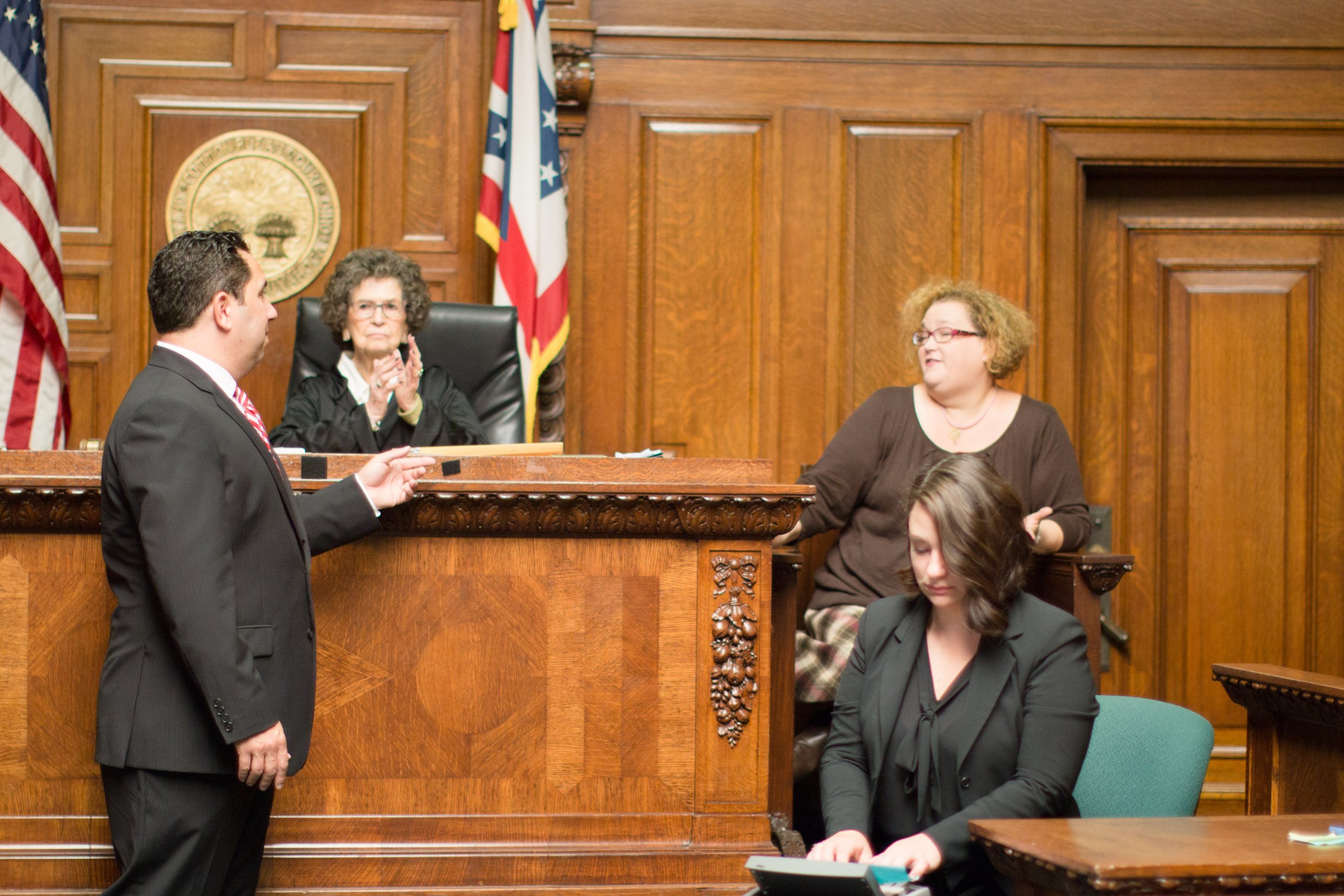 Winston Churchill once said, "I am easily satisfied with the very best." The Legal Insight Team is only satisfied with the very best. Only .01 percent of attorneys and firms are included as Premier Law Firms in Newsweek. Even fewer have been repeatedly included in Newsweek. Yet, Attorney Brian Spitz and The Spitz Law Firm, LLC are making their appearance in Newsweek a regular event. Previously, Spitz was featured in Newsweek as one of the Top 20 Leaders in Employment Law, one of a dozen Nationwide Top Attorneys, and one of an even more select number of Legal Superstars. In 2017, The Spitz Law Firm joined the ranks of the 13 law firms recognized as Premier Law Firms, and was the only plaintiffs' firm focusing on exclusively employment matters. In 2018, The Spitz Law Firm has gone back to back with this recognition.
"Brian is an out-of-the-box lawyer who will take and successfully handle the cases that other lawyers pass up. He is made for the tough case and doesn't shy away from a fight on behalf of his client. He is a true advocate for the underdog because of his dedication to fundamental fairness," offered nationally prominent criminal defense attorney Ian N. Friedman, who currently serves as the President of The American Board of Criminal Lawyers.
A recent case demonstrates The Spitz Law Firm's and Spitz's legal prowess. Now, this was not a large case, especially for Spitz, who has several verdicts and settlements at or above the million-dollar range. But, that is why this case is so revealing – it represents the passion, dedication, and hard work that The Spitz Law Firm habitually gives to every client – big and small.
Simone McGree was a State Tested Nursing Aide ("STNA") making $10 per hour at Gateway Health Centre, LLC. According to her Complaint, "Defendants terminated McGree because she had filed a Workers' Compensation claim." However, Gateway defended the case by arguing that it had to fire McGree based on state regulations as a result of an allegedly overlooked failed physical that she took before she started her employment, and presented a medical report confirming their argument.
Based on our nationwide review searching for Premier Law Firms, the vast majority of employee-side law firms would run from such a case – the plaintiff was a low wage earner facing alleged documentation supporting termination from cause. "We believed her. She is a really good person, single mother working hard. And, we knew we could help her. It is really that simple. So, we agreed to fight for her," Spitz told us. And, fight they did.
After the employer rejected the Court's recommendation to settle for $7,600, Spitz and his team took the case to trial in December of 2017. "From the moment that Brian stood up in front of the jury, they related to him and trusted him. After that, Brian made sure that each juror understood the concept of right and wrong and that the Defendants had done wrong to Ms. McGree. By the end, many of the jurors were openly nodding in agreement with Brian," explained Daniel Dubow, another attorney involved in the trial. After Spitz and his team presented evidence that the employer lied and falsified documents, he got the jury to return a verdict for $71,300 in compensatory damages and another $142,600 in punitive damages. "I was so thankful that The Spitz Law Firm gave me a chance to prove myself. They never gave up on me. This changed my life," McGree reflected after the verdict was entered.
"Although this was a relatively small case in terms of dollars, it is always rewarding as hell to do right by the client and hear the jury tell these employers that they acted illegally," Spitz said. "We are trial attorneys. We don't fold. We fight and we fight to win." And, their trial results so that they do indeed regularly win. With less and less lawyers actually trying cases, it becomes even more important to find those Premier Law Firms with not only such experience, but success at trial.
Because of their success, The Spitz Law Firm has grown exponentially and is now regularly sought after to handle complex employment cases throughout the United States. When asked what's next for the firm, Spitz replied, "we are going to pick more fights with employers who have illegally discriminated against their employees; sexually harassed employees; illegally withheld wages or overtime pay; and retaliated against good employees for exercising their legal right. That's just who we are." Spitz paused, and then added, "we are fighters for a really good cause. That means a lot to me."
So, if you are an employee that finds yourself being illegally mistreated by your employer and you want the best representation you can find, there is only one Premiere Employment Law Firm to call: Brian Spitz and his team of attorneys at The Spitz Law Firm. You can contact The Spitz Law Firm by calling (888) 707-4448 or going to their website, www.calltherightattorney.com. All initial consultations are free; and they take almost all cases on a contingency fee basis, which means the client does not pay unless there is a recovery.