Sponsor Insight
PREMIER LAW FIRMS: FIGHTING FOR A NOBLE CAUSE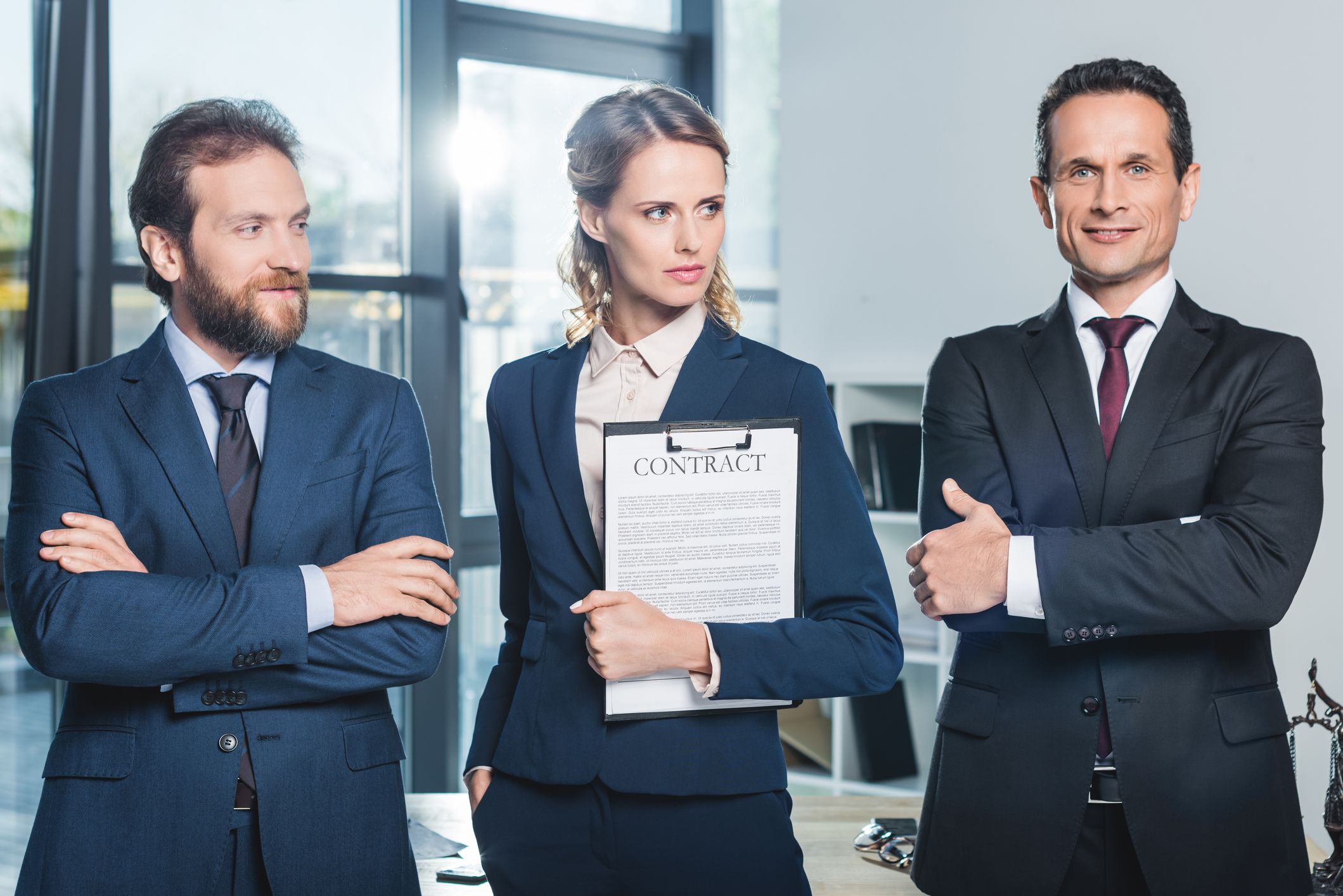 Attorneys stand ready to defend the public's rights, protect individual freedoms and stand up for people and their families. They thrive on the rewarding feeling of walking away from a case having made a significant difference to someone's life. This might involve keeping someone out of jail, keeping a family together, allowing a client to keep their job or preventing someone from losing their life savings, their liberty, or even their life. Given their impact on so many people in so many walks of life, it is no wonder that attorneys are considered one of the most essential components of modern American society.
But, what sets great attorneys apart from the rest?
Premier attorneys will always place their clients' needs first. The best attorneys act decisively, using their wisdom and experience to navigate their clients through a challenging legal process often during periods of extreme stress and worry that can affect every aspect of their life.
These leading attorneys draw daily on their ingrained talent and the years of training and education that has furnished them with the skill, perception and know-how to react quickly and decisively when the pressure is on and the stakes are high. It is fair to say that law is the ultimate profession for critical and analytical thinkers.
Great attorneys are also interpreters of the law. This service is crucial in modern society as laws can sometimes be convoluted, archaic, prone to manipulation or simply very difficult to comprehend. Expert help is crucial when it comes to navigating complicated legal procedures within such diverse areas as personal injury and criminal defense as it could mean the difference between being unfairly penalized and getting the justice you deserve.
Ultimately, when choosing a premier law firm, it should be one that has had considerable experience in the type of legal matter and/or industry that you require assistance with. They should be able to cater to your financial and scheduling needs, as well as being able to resolve your issue in a timely manner. More importantly, however, you must find an attorney that you are genuinely comfortable speaking to and confiding with on potentially sensitive matters, as a bond of trust between a client and an attorney is crucial for a good outcome.
Some of the popular areas of legal practice for Premier Attorneys are;
Personal Injury
'Personal injury' is law that covers claims that result from one party's conviction that they have been wronged or had damage caused to them by another party. It can encompass everything from defective product complaints to cases involving racial or gender discrimination and sexual harassment. Since, in the case of civil litigation, (unlike criminal law), the court is not obligated to provide an attorney, finding the right one falls on you.
Criminal Defense
With criminal defense litigation, life and death can hang on the outcome. Given the severity of the consequences, to preserve the balance of justice every accused person is entitled to some degree of legal protection, whether state-sponsored or privately hired. If you should choose to hire a private counsel, expertise is key—not only should your lawyer be well-versed in general criminal defense law, he or she should also have demonstrable experience in arguing similar cases involving the crime or offense that you are accused of as they will be able to draw upon the judgments of these examples to help you plead your case.
Family Law
The best family law litigators are those who understand the specific needs and intricacies of each case, as they can present distinctive challenges. The plethora of issues arising from complex domestic relationships, including civil unions, divorce, will drafting and dissemination and asset settlements, require lawyers to have precise knowledge and experience to get the fairest and best outcome for all parties he or she is representing. As statutes and case laws vary in individual states, it is important to be mindful of appointing a lawyer who has experience in the state that the case is based in. As emotions can run high during these proceedings, it is very important to retain someone who can calmly, dispassionately and resolutely deal with the complexity of confidential and sensitive family matters.
Commercial Litigation
Most of the cases that commercial attorneys deal with are pertaining to resolution of claims or disputes in commercial transactions that include sales of goods, agreements, bank checks or drafts, installment notes, promissory notes, and bank or electronic fund transfers. Commercial litigators need to have experience across state lines, in federal courts and in private arbitrations. Efficiency, sound reasoning and strong business acumen are critical attributes needed in an attorney to maximize the possibility of a favorable outcome. In complex commercial litigation, seasoned lawyers with experience in obtaining or defending against injunctive relief and declaratory judgments should be able to hold their own against corporations and their representatives.
Employment Law
Lawyers representing clients who are dealing with disputes arising from the work place will appear before administrative agencies, such as the Equal Employment Opportunity Commission. As victims of disputes in employment, employees can be left with inadequate information or face wrongful termination without proper compensation, so rely on employment lawyers to assess and defend their rights and to ensure that litigation is filed based on the right grounds (such as discrimination, wrongful discharge, or unlawful harassment). The field of employment law is highly specialized and expert legal representation for employees is crucial when dealing with its complexities and nuances.
Whistleblower Cases
Law firms that can handle whistleblower cases need to have ample resources available.These cases can be very costly and often require the attention of multiple attorneys and consultants for long periods of time. Whistleblowers, also known as a qui tam Relators, will increase their chances of winning a lawsuit if they hire a law firm with genuine specialization in this area.The law firm should also have a proven track record of working with government departments including the USDJ.
Workers' Compensation
An attorney that specializes in workers' compensation can advocate on your behalf if your employer or insurance carrier disputes a claim you have made – this is particularly important as no cash benefits will be paid until the workers' compensation law judge decides which party is right. If you are not receiving benefits because the employer or insurance carrier is arguing that the injury is not job-related, you may be eligible for disability benefits in the meantime - and your attorney can guide you in this. If you can return to work but your injury prevents you from earning the same wages you once did, you may be entitled to a benefit that will make up two-thirds of the difference. A premier attorney in this field will assure the best outcome for you.
Attorneys who excel in their respective fields can be seen on the right.
For more information on Legal Insight Sections please contact inquiries@insight-team.com