Sponsor Insight
Ehline Law Firm PC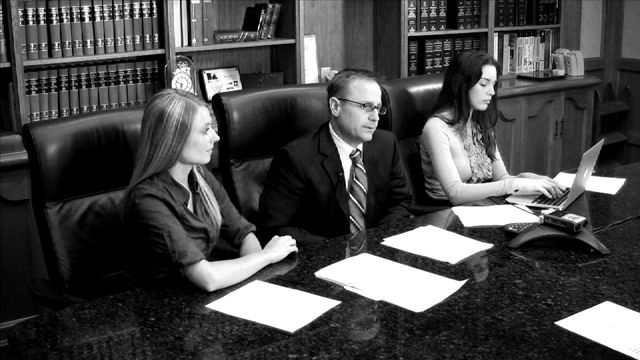 Ehline Law Firm PC is run by personal injury attorney, Michael Ehline. This firm has received mentions on CNN, Forbes, Noticias, California Lawyer and many more on and offline publications and radio shows. Michael himself has also appeared on the Nancy Grace T.V. show, "Public Justice," and is a regular guest speaker on the Circle of Legal Trust video hangout show. His goal and that of the firm is to seek and find justice both in and out of court for the common man and woman.
Ehline stands up for those downtrodden consumers who are too busy with life, jobs, or healing from their wounds to be able to speak for themselves in court. This firm is about helping people get money for things like a lost wage earner, medical bills and suffering caused by negligent corporations, their employees, agents and anyone else who causes innocent people harm. Michael himself is steeped with a sense of justice. He is a third generation Scandinavian-American -- his mother Norwegian and father Swedish.
Michael adopted the values of old school Lutheran hard work, sacrifice, self-responsibility, and honesty. This is what drove Michael to join the Marines as an infantryman. Michael, known as the "Motorcycle Rider's Friend," is the executive in charge at the law offices. This legal advocate is supremely confident and infused with great love for this country.
He believes in the concept that everyone must earn their fair share and that every man is entitled to the fruits of his own labor. Michael was also born in the Greater Los Angeles area, is a native Californian, and he knows this area like the back of his hand, including the courts and political pulse of the conservative OC courts, to the more leftist Los Angeles courts. Michael leads this firm every day and he always has his eye on the ball. The name of the game there is "victory."
Their firm motto is: "Do or Die." Their firm logo is the Griffin, which is known for its eagle's head and lion's body. This mythological creature is constantly guarding its master's possessions and treasure. The Griffin joins the qualities of the "King of the Beasts" with the "King of the Air," and this is how the firm perceives itself when doing battle with your adversaries like the highly paid insurance adjustors and defense firms who try and shortchange lesser qualified lawyers.
The main areas of injury cases the attorneys like Michael assist people with at our firm are things that evolved from tragic car accidents, dog attacks, cruise ship missing at sea cases, elderly abuse and motorcycle wrecks. Often these cases end up with the victim dying, being in a coma, or laid up on a stretcher and broke.
These attorneys have first-hand experience at how a bad road accident, or slip and fall can divert one's life from a positive routine, to the deep pits of despair. Of note, many of the lawyers here are avid motorcyclists, and they attend the various motorcycle riding events and seminars. Ehline's lawyers see the crash victims up close and personal.

They hear the tragic stories of tort victims all the time. In fact, some of the attorneys here have been victims of bad accidents themselves, and they know the feeling of being a naked, unrepresented babe in the woods. These venerable legal beagles are here to offer you strength at your side, and give you confidence during the time of suffering and uncertainty. All of these special attorneys have one thing in common. They help victims!

Ehline's trained staff, paralegals and attorneys of counsel have defined, focused experience in many different subsets of personal injury law. Some of this experience includes horrible burns and brain damage caused by terrible explosions. The firm is geared towards fighting for justice in order to compensate for harm caused by a wide variety of bad actors, inter alia, corrupt businesses, burdensome government, and the negligent. For the staff and attorneys of counsel to the firm, there is no bridge too far or battlement too great. Do or die, they are out to get justice for the client.

Check out more on our website, or call 213-596-9642 for a free consultation with one of Los Angeles' most trusted negligence law firms, based upon a Circle of Legal Trust survey. And remember, they only win a contingency fee if you get justice by either settling, or winning your case in court.