Sponsor Insight
Lerner & Rowe Injury Attorneys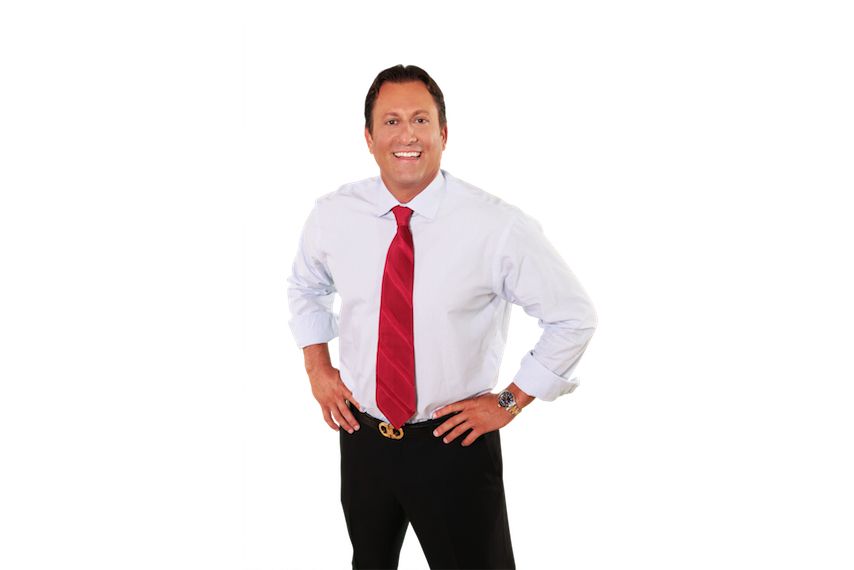 Kevin Rowe, Esq. is co-founder and principal of the premiere personal injury law firm in the state of Arizona, Lerner & Rowe Injury Attorneys. Mr. Rowe is also founder and principal of Lerner & Rowe Law Group, as well as, Social Security Disability Advocates, LLC.
Mr. Rowe takes great pride in his personal and professional philosophy to help others in their time of need. Accordingly, Mr. Rowe is largely responsible for the exemplary record of exceptional services rendered by his law firms to a vast body of clientele in multiple disciplines including personal injury, bankruptcy, credit restructuring, social security, DUI, and criminal defense. Moreover, Mr. Rowe is well-known for his many charitable works of good-will providing substantial benefit to the community through the Lerner & Rowe Gives Back Foundation.
Mr. Rowe began his professional career many years ago, while still in law school, toiling in the mailroom of a large insurance defense firm in Orange County, California. However, Mr. Rowe grew disenchanted with insurance defense and, upon graduation from law school, Mr. Rowe joined the growing personal injury practice of Glen J. Lerner and Associates in Las Vegas, Nevada.
While employed with Glen J. Lerner and Associates, Mr. Rowe repeatedly distinguished himself in his most skilled handling of many major personal injury cases, mass tort cases, and class action claims. Mr. Rowe worked with Glen J. Lerner and Associates for more than a decade before establishing Lerner and Rowe Injury Attorneys in Phoenix, Arizona.
Lerner and Rowe Injury Attorneys has blossomed over the years, based on its track record of providing boutique services to an increasingly-large and well- satisfied client base. Indeed, Lerner and Rowe Injury Attorneys now boasts offices in Phoenix, Mesa, Glendale, Arrowhead, Tucson, Bullhead City, Yuma, and Gilbert. Of course, the proliferation of offices furthers the founder's personal and professional goals, again, to help those in time of need.
Mr. Rowe presently enjoys his own special caseload consisting of unusual and complex matters, catastrophic injuries, and major class action litigation. Mr. Rowe is gratified to note that he and his firms have recovered hundreds of millions of dollars for his clients over the years.
Mr. Rowe devotes substantial time, energy and effort to his charitable endeavors. Mr. Rowe is pleased to observe, Lerner and Rowe Gives Back Foundation has helped raise many hundreds of thousands of dollars and donation items for the substantial benefit of local groups and organizations that provide much needed services to underserved populations located throughout the state of Arizona.
Mr. Rowe simply states, "Lerner and Rowe Gives Back is an extension of what we do best - help others. We feel both blessed and thankful that we are able to help our local community through our law practices and our foundation. Our main focus is on helping at risk children and youth, homeless individuals and families, the elderly and even our four-legged friends. We believe that together we can have a much bigger impact that if we tried to do it alone."
Mr. Rowe's, impressive educational background includes an undergraduate degree from the University of Washington, Cum Laude and with membership in the national honor society, Phi Beta Kappa. Mr. Rowe received the coveted Juris Doctor Degree from the well-known Southwestern University School of Law in California.
Mr. Rowe is admitted to practice law before all the courts in the state of Arizona, and before various federal courts. Mr. Rowe is a member of the Arizona Trial Lawyers Association, Maricopa County Bar Association, Scottsdale Bar Association, American Bar Association and American Association for Justice. Mr. Rowe is also licensed to practice law in the state of Oregon.
Mr. Rowe is a member of the exclusive Multi-Million Dollar Advocates Forum and the Million Dollar Advocates Forum. AVVO rates Mr. Rowe as a superb attorney (10) in the specialty areas of Personal Injury and Wrongful Death. Mr. Rowe is a 2014 Litigator Award Winner.
Injured? Make one call, that's all to the Law Offices of Lerner and Rowe Injury Attorneys at (602) 977-1900. You may also connect online at lernerandrowe.com, today. Been accused of crime or need bankruptcy assistance? Make one call, that's all to the Lerner and Rowe Law Group at (602) 667-7777. You may also connect online at lernerandrowelawgroup.com.