Sponsor Insight
A Lighter Me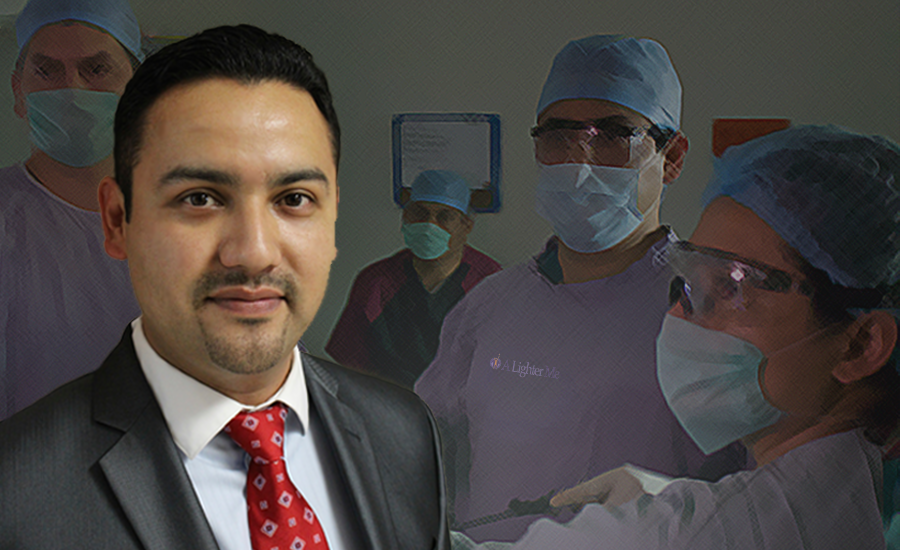 Dr. Elias Ortiz, Chief Surgeon at A Lighter Me, Cares For & About Patients Undergoing Bariatric Surgery
Dr. Elias Ortiz, Chief Surgeon of A Lighter Me's bariatric surgical team, brings a mission to his work in Tijuana, Mexico that far transcends his exemplar surgical skills.
According to Ortiz, "Meeting Sandy Johnston, the owner of A Lighter Me, early in my career, opened my eyes to the importance of establishing a personal connection to the men and women whose weight-loss surgeries I perform. I was amazed at how she had carefully assembled such an expert team of bariatric professionals in Mexico and the US. She had coordinators, who had been actual bariatric surgery patients themselves, that personally managed all the details that came before and after a surgeon actually performs an operation."
These were aspects of the medical experience that had not been so apparent to him during his medical school days at Autonomous University of Baja California and even his internship at Regional General Hospital No. 1 a few years later. It wasn't until that first contact with A Lighter Me several years ago that he became aware of how their clients had started their journey of weight loss long before their actual procedures by seeking answers to their questions about life-threatening obesity.
These patients then made the brave decision to put their trust in A Lighter Me, travel long-distance to Mexico for their surgeries, and eventually return home to a new and challenging life-style with the support of their aftercare program. The scope of their work, as the facilitator through all these levels, allowed Ortiz to consider the patients' entire experience, not just the few days under his care in Mexico.
One of his patients recently said, "I was so nervous about going to Mexico for surgery, but Dr. Ortiz put me at ease," a quality Ortiz admits he learned more from Johnston than medical school. Meanwhile, he has become globally recognized for his work in the field of bariatric surgery through participation on a panel of professionals at the 2013 and 2014 Obesity Help National Conferences.
"From both my perspective as a doctor and my perspective as a human being, I have come to recognize that the dedicated staff of A Lighter Me are truly advocates for people battling life-threatening obesity. It soon became clear that A Lighter Me was not only the ideal place for patients to seek support and management of their weight-loss surgery, it was also the perfect place for me to grow my practice. Now, years later, I am still proud to be part of their team." says Ortiz.
Ortiz continues, "During my surgical residency I remember feeling humbled because so many people battling morbid obesity chose to put their faith and well-being in my hands. This motivated me to become the best surgeon I could be, not only based on my expertise as a surgeon, but also based on my ability to relate to my patients on another level. I recognized the courage it took for my patients to take this major step toward a more healthful life. I understand the inevitable fears connected with facing a surgery that would jumpstart this positive change in their lives. Since then I have continued to take my surgical practice and the understanding of my patients' complex feelings most seriously."
Ortiz concludes, "Sharing A Lighter Me's vision, I am committed to helping my patients realize the benefits that bariatric surgery provides. Not only are my patients well prepared for their weight-loss surgeries, they are also well educated on the procedure and well versed in the steps that are necessary to produce success."
His patients agree.
The expert surgeons in Tijuana, Mexico have made it a world leader in bariatric surgery. Every year, thousands of patients from around the world come to Mexico for weight loss surgery.